Well eight weeks have passed in the One Room Challenge and it's reveal time!
I am beyond excited to share the before and afters of the reading nook with you. I am so so proud of how everything turned out. My girls have already been enjoying it every morning and afternoon. It makes me smile ear to ear when I catch them in the corner, nose deep in a book (or ripping pages out of a book…).
My goal was to turn this space into a cozy retreat and gosh, does it ever feel like it's own little room now.
Here's how it looked before: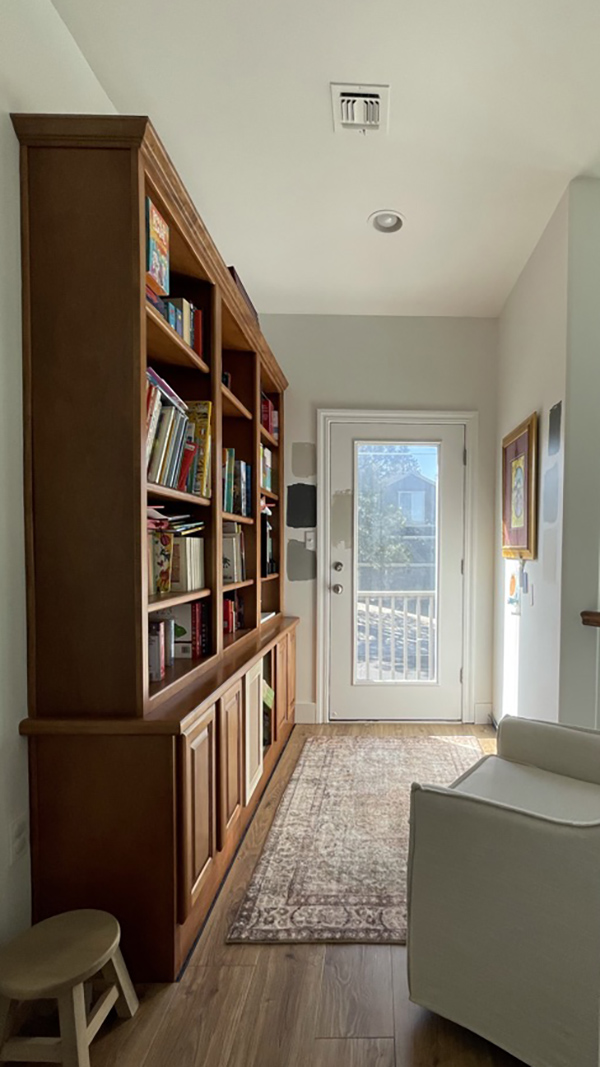 and now!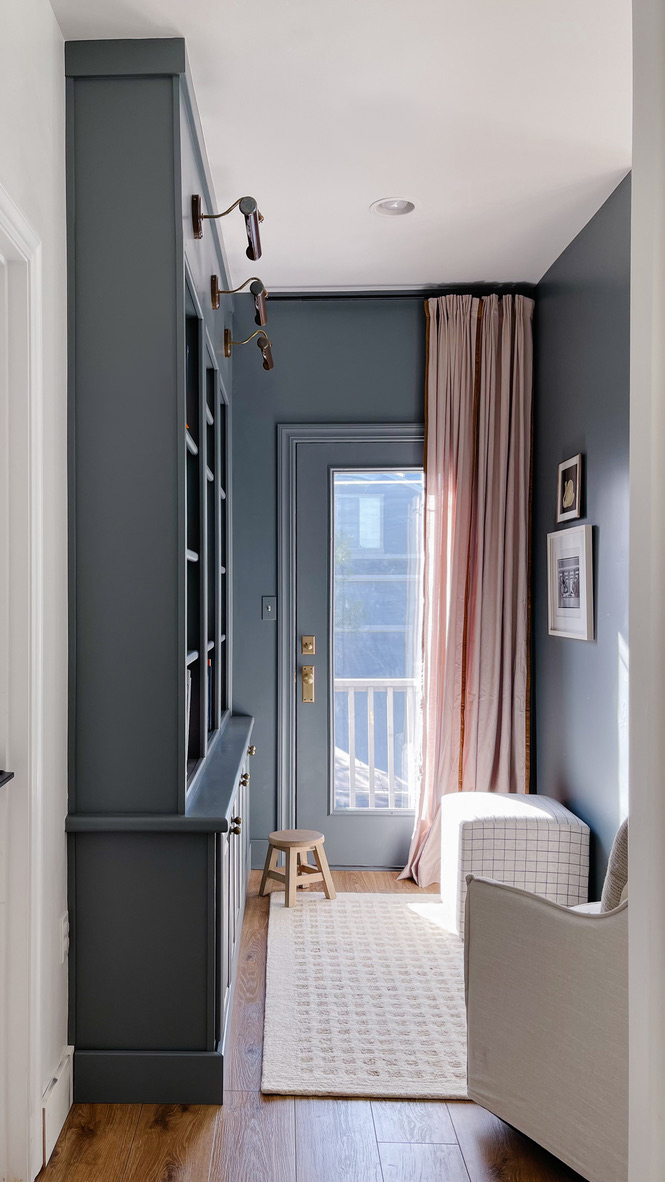 I can't believe this space is in my home. And I made it.
I have always dreamed of having picture lights over bookcases and these lights are so beautiful. I built the bookcase up to the ceiling and hung curtains to the ceiling as well, and that makes everything feel so grand.
I saved some money by not hard wiring the picture lights. They're plug-in! I converted them from hardwire to plug-in and hooked them up to our Amazon Alexa device so I can easily turn the lights off from anywhere when they get left on.
The curtains were a happy surprise. I stumbled upon them one day and decided to order and try them out. When they arrived, they were better than the online photos. They were a much softer tone (not white), and such a soft and light fabric. I DIY'd the pinch pleats by adding pleating tape with heat bond and that really took it to the next level.
I hadn't planned on swapping out the door hardware, but I found a deal on Way Day and couldn't resist. It looks like it has always been there.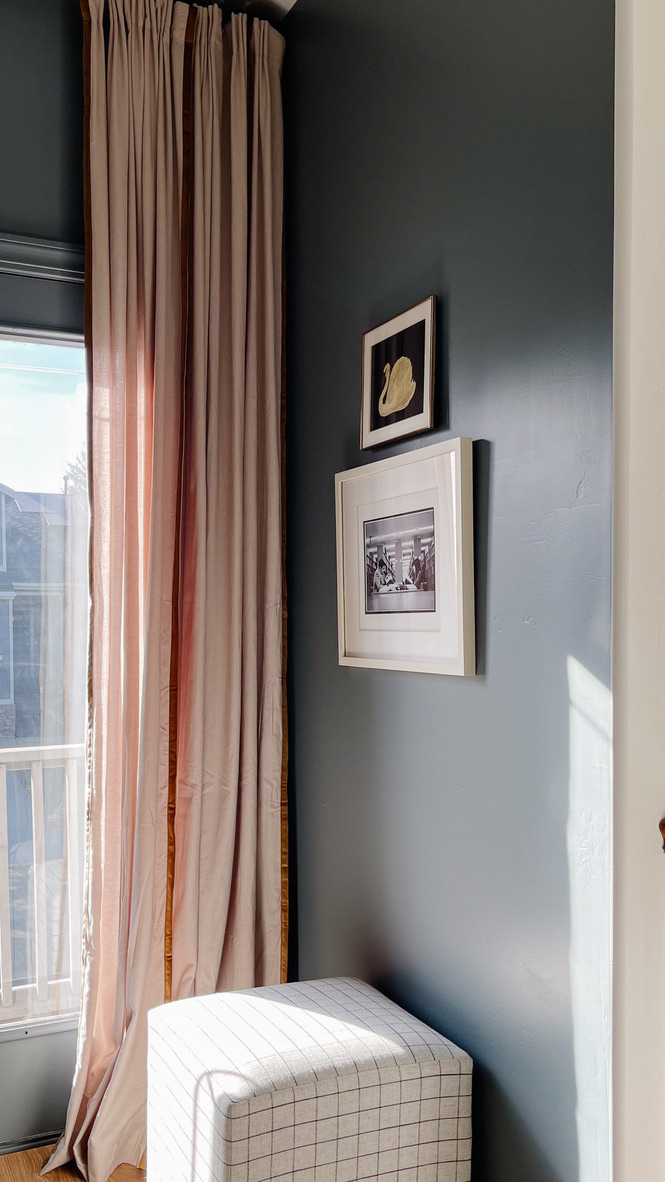 I spotted this swan print on my friend's feed one day and loved it. Juniper Print Shop kindly donated some art to my ORC and this was one of the prints!
On a whim, I pulled out this photo of Brandon and I. It was part of our engagement photos that were taken at the library at ASU, where we graduated from college. I thought it was a really special piece and wanted to hang it here in the reading nook.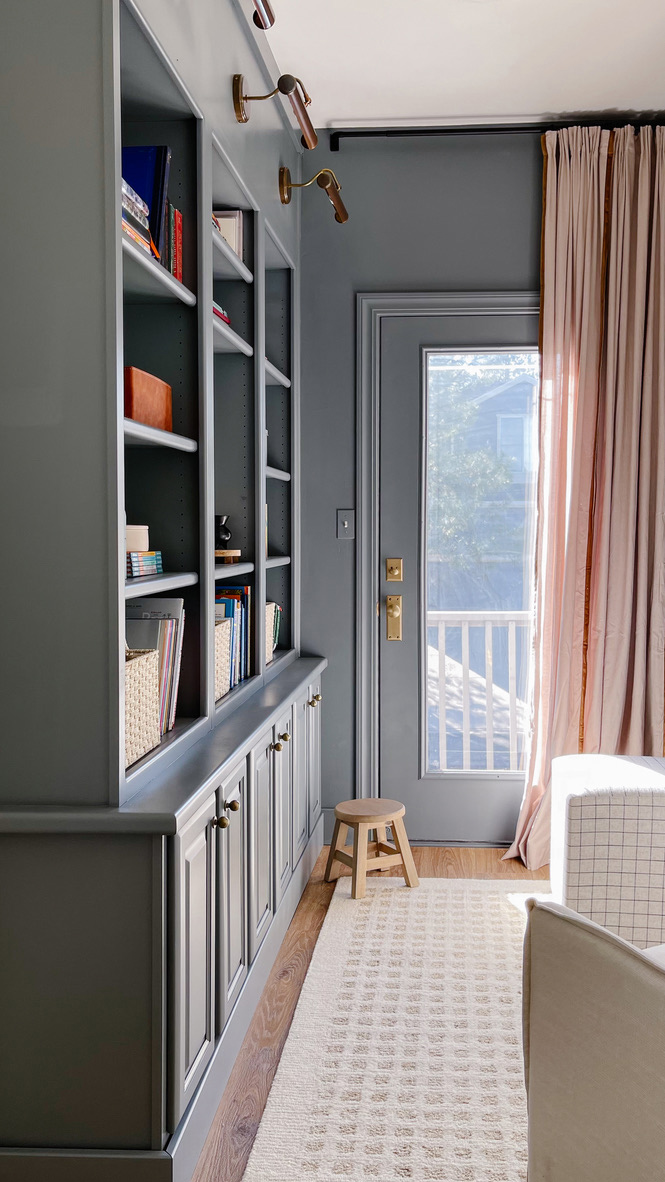 One of my most favorite pieces is the french seam linen chair I found on FBMP for $25! I had been searching for months for a chair in my budget when I stumbled upon this one a couple hours away (near my parents' house) and happily took it off the seller's hands. I added a small stool for reaching books on the higher shelves, and an ottoman when we need to kick our feet up.
I love the geometric patterns in the ottoman and the rug, gifted from Loloi. The cream and taupe colors soften the space and add some visual interest. I also have the rug in runner versions for the hallways.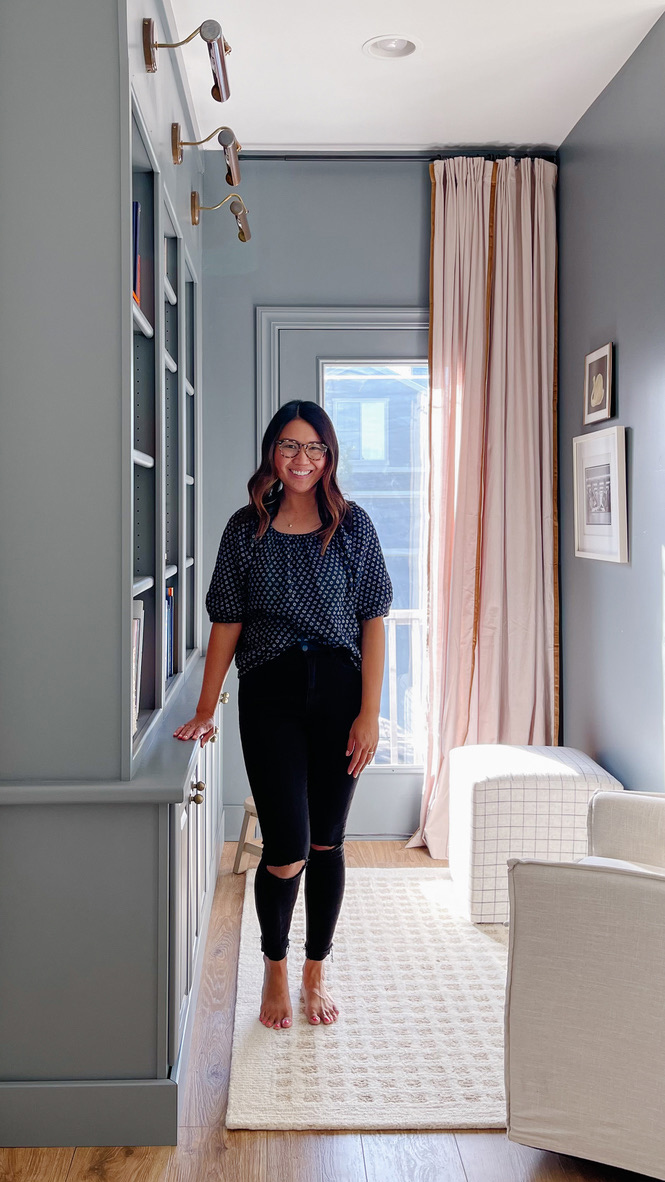 Lastly, I am insanely happy about the paint color. I am so indecisive when it comes to choosing paint. I really wanted a mid-tone blue and I'm glad I stuck with it, even though it was out of my comfort zone. It's a custom color I mixed and you can grab the code here if you want it.
The ORC also included my upstairs hallways, where I added picture frame moulding and a gallery wall; however, that reveal will be Part 2 because I'm still waiting on a frame to arrive.
Thanks for following along on my first ORC project! I hope you found some inspiration to make your home a place you want to be.
Catch up on previous posts here:
Thank you to Apartment Therapy for hosting the One Room Challenge! To see all of the ORC reveals, click here.
Sources
Paint Color – custom code
Picture Lights
Curtains
French Curtain Rod
Drapery Rings
Swan Print
Rug
Ottoman
Cabinet Knobs
Doorknob
Deadbolt
Shop this Post:

*Disclosure: This post may contain affiliate links. If you purchase a product, I may earn a small commission at no additional cost to you. Thank you for supporting my blog.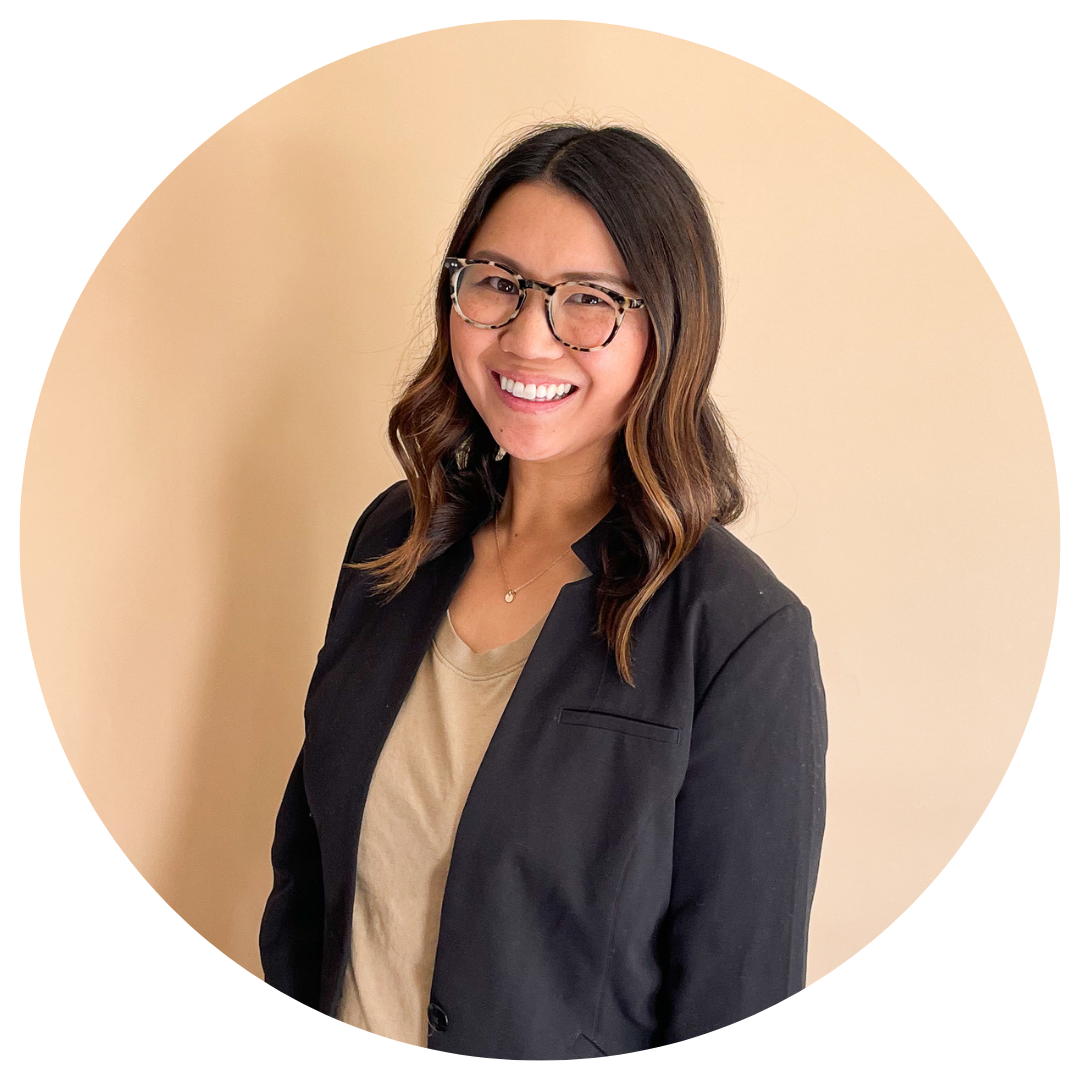 Hi, I'm Tiffany!
I'm so glad you're here. I hope you'll see this space as a source of inspiration and encouragement to take the first step in making your home a place you want to be, wherever that may be.
You can expect to find approachable DIY projects and tutorials, opinions on home design, and all the fun stuff that comes up in-between.
Our home is a place we want to share with friends and that includes you.