I'm so excited to share the plans for my first-ever One Room Challenge! I have been following along with the ORC for several seasons and discovering so many talented people through it. I've always wanted to do it but didn't feel like I could commit the time — my projects tend to go at a snail's pace. But I put it on my list for 2022 so I'm going to go for it.
View this post on Instagram
The space I'm choosing to tackle is a reading nook and hallway on the upper level of our home. I can often find my oldest daughter up here with her nose in a book, laying on the ground, and I want to make it a more cozy and inviting space for her to lounge and read.
Here's the official "before" photo: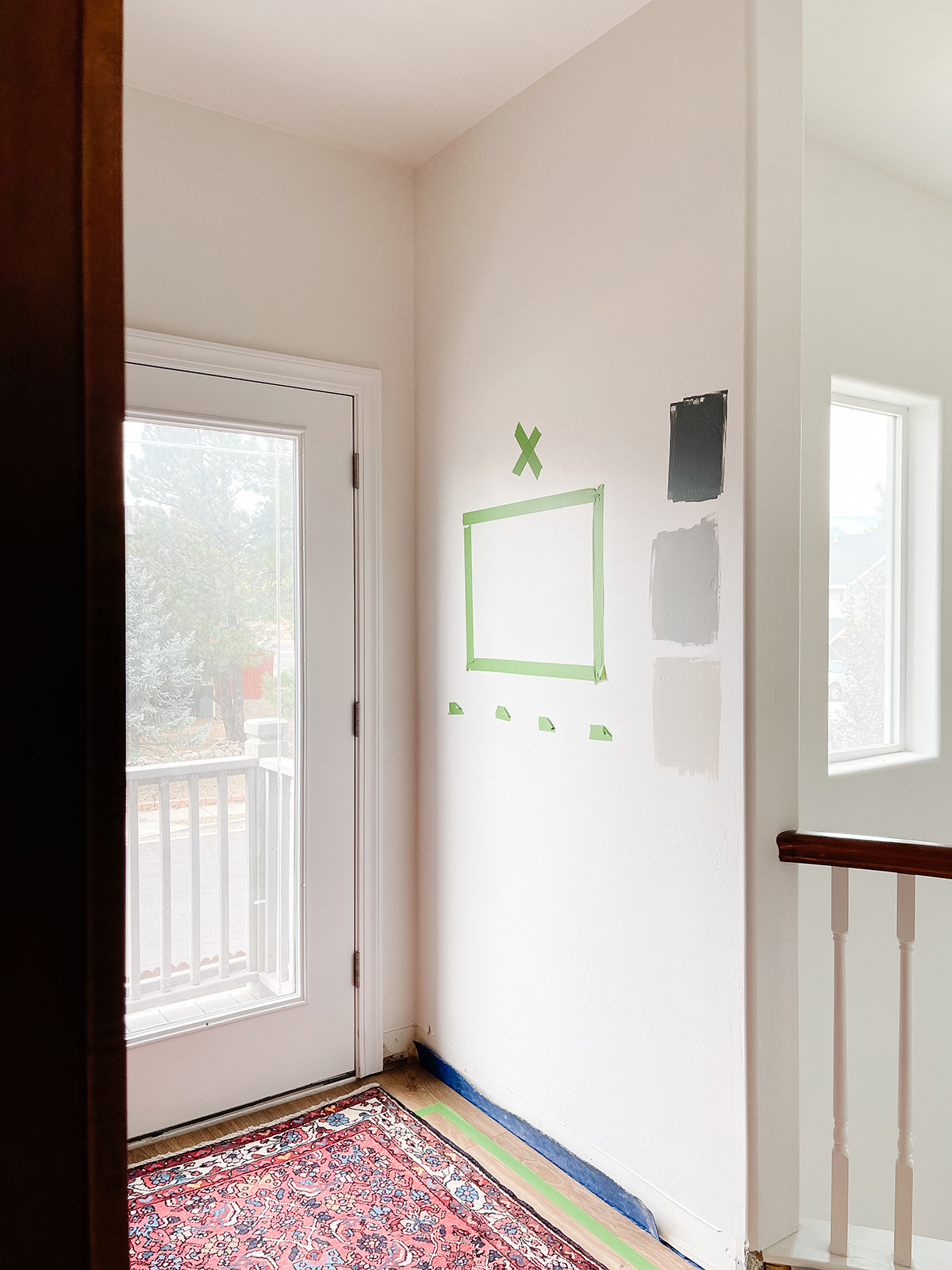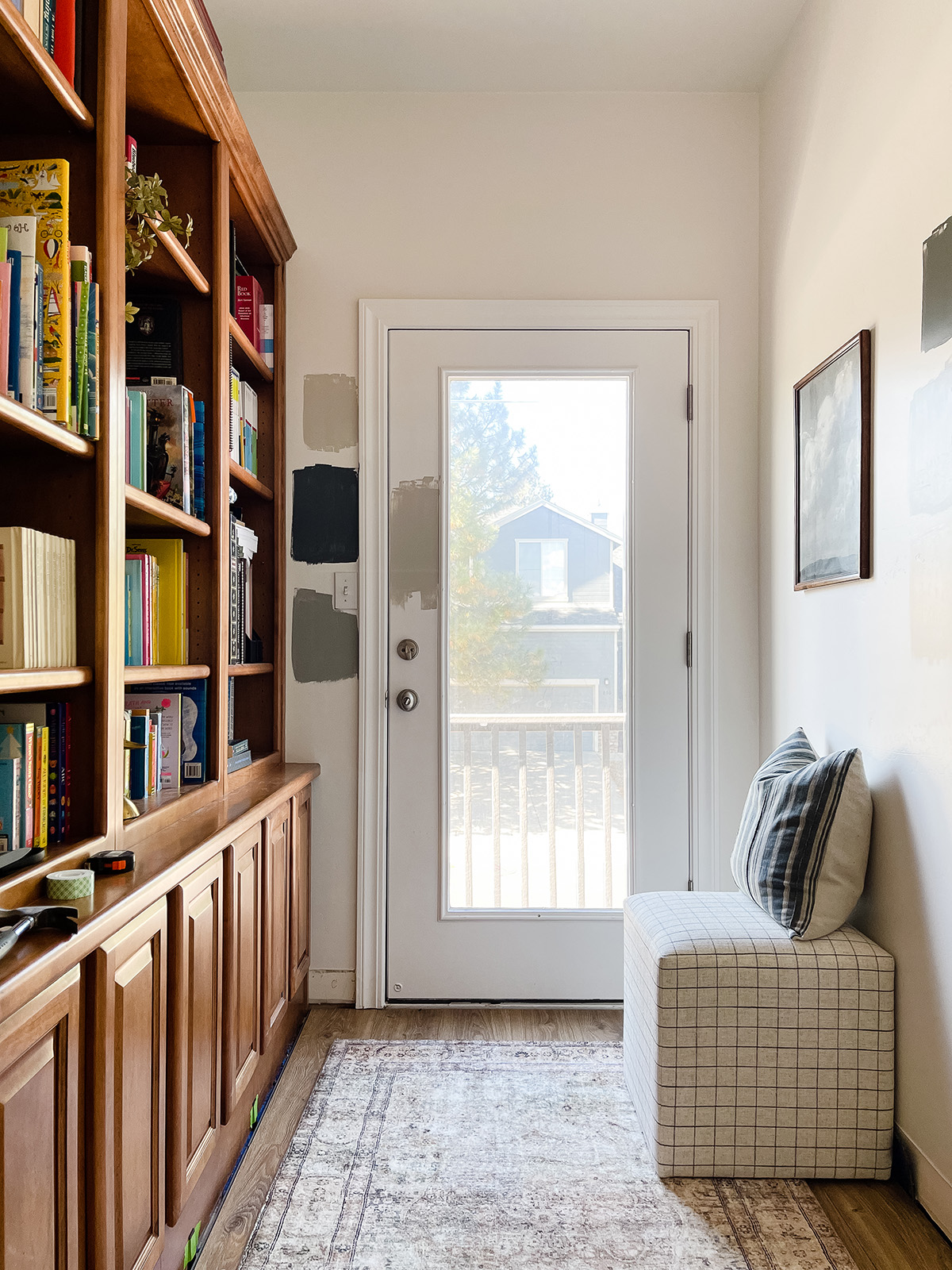 We have a bookshelf that exists in this space today that came when we purchased our home. It's one of the few "storage" units we have (we have no hallway or utility closets!) so I want to keep it.
Here's the mood board I put together. I'm going to be mixing metals, patterns, and adding in some color with art and a yet-to-be-decided paint color on the bookshelves. Confession: I originally had wallpaper as part of the plan, but I chickened out and cancelled my order because I couldn't commit to it.
On the list of things I want to do:
Paint bookshelves
Build new cabinet doors to be a more modern, shaker style
Build bookshelves up to the ceiling and add picture lights above the shelves

Paint door

Add window shade/covering for privacy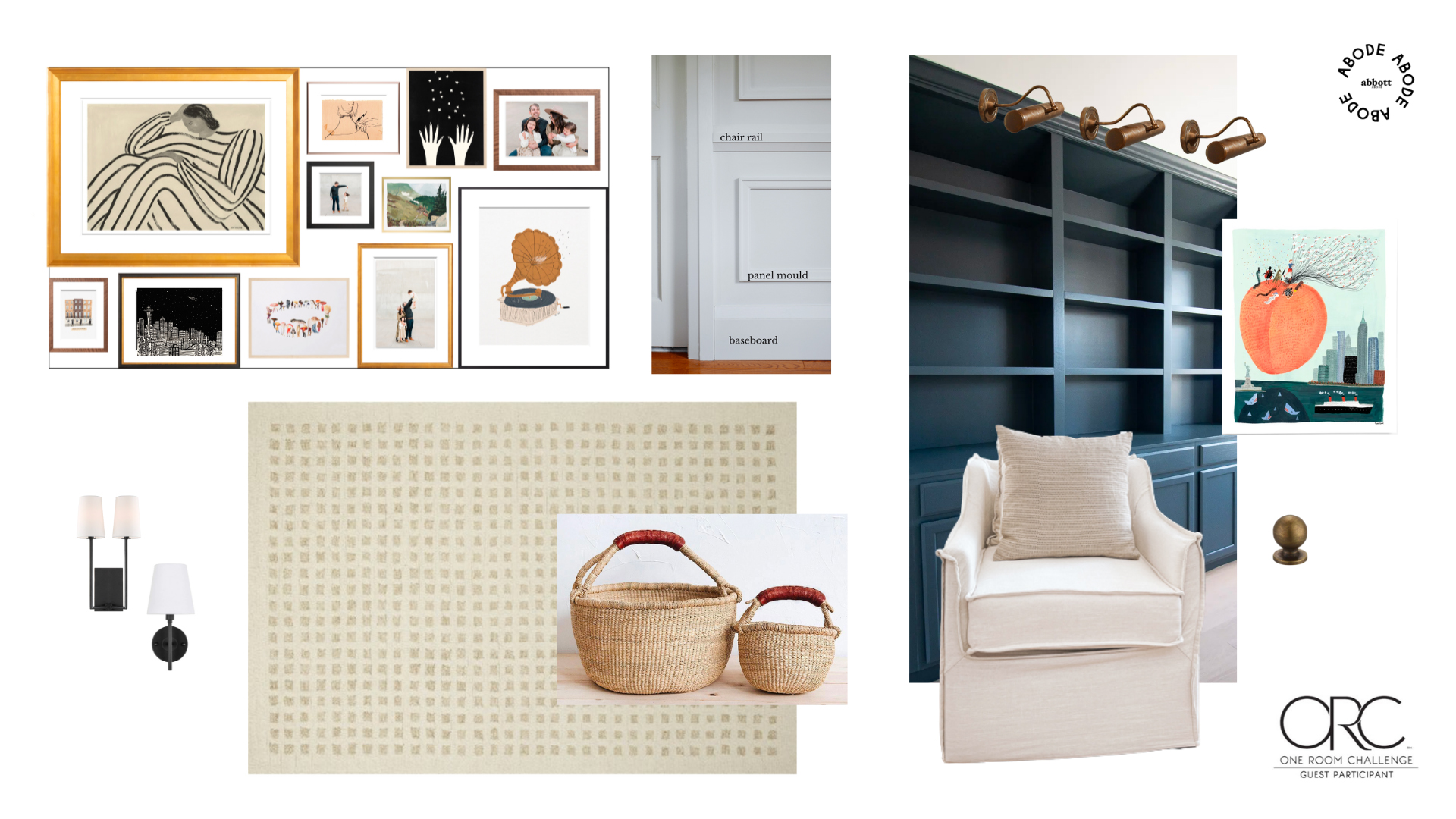 Nearby is a long hallway that has a huge blank wall. I would love to add some wainscoting/picture moulding to the lower third of the wall and install a gallery wall of family photos above with mixed metals. I first saw this when Chris Loves Julia did it in their last home and immediately saved it for future inspiration.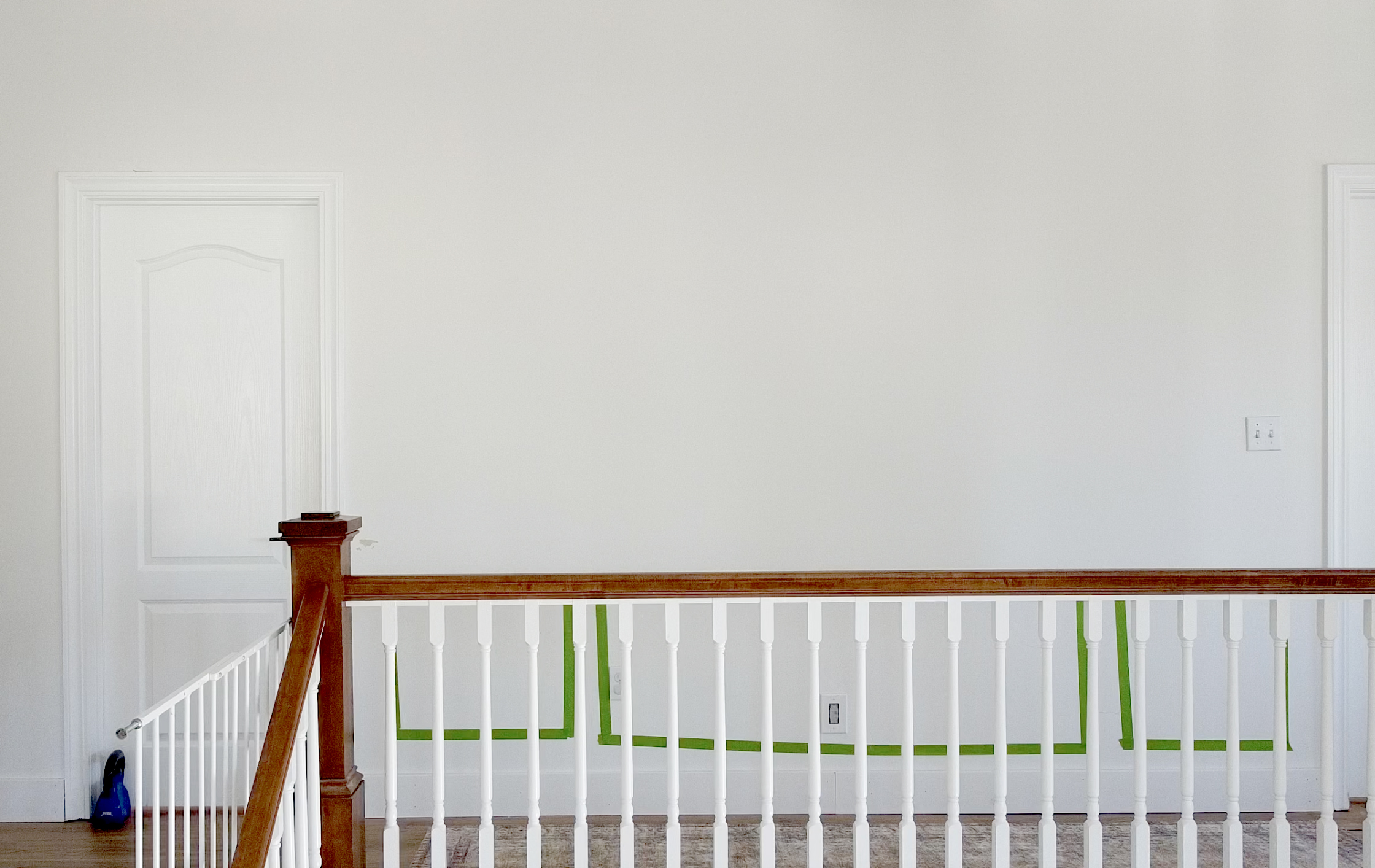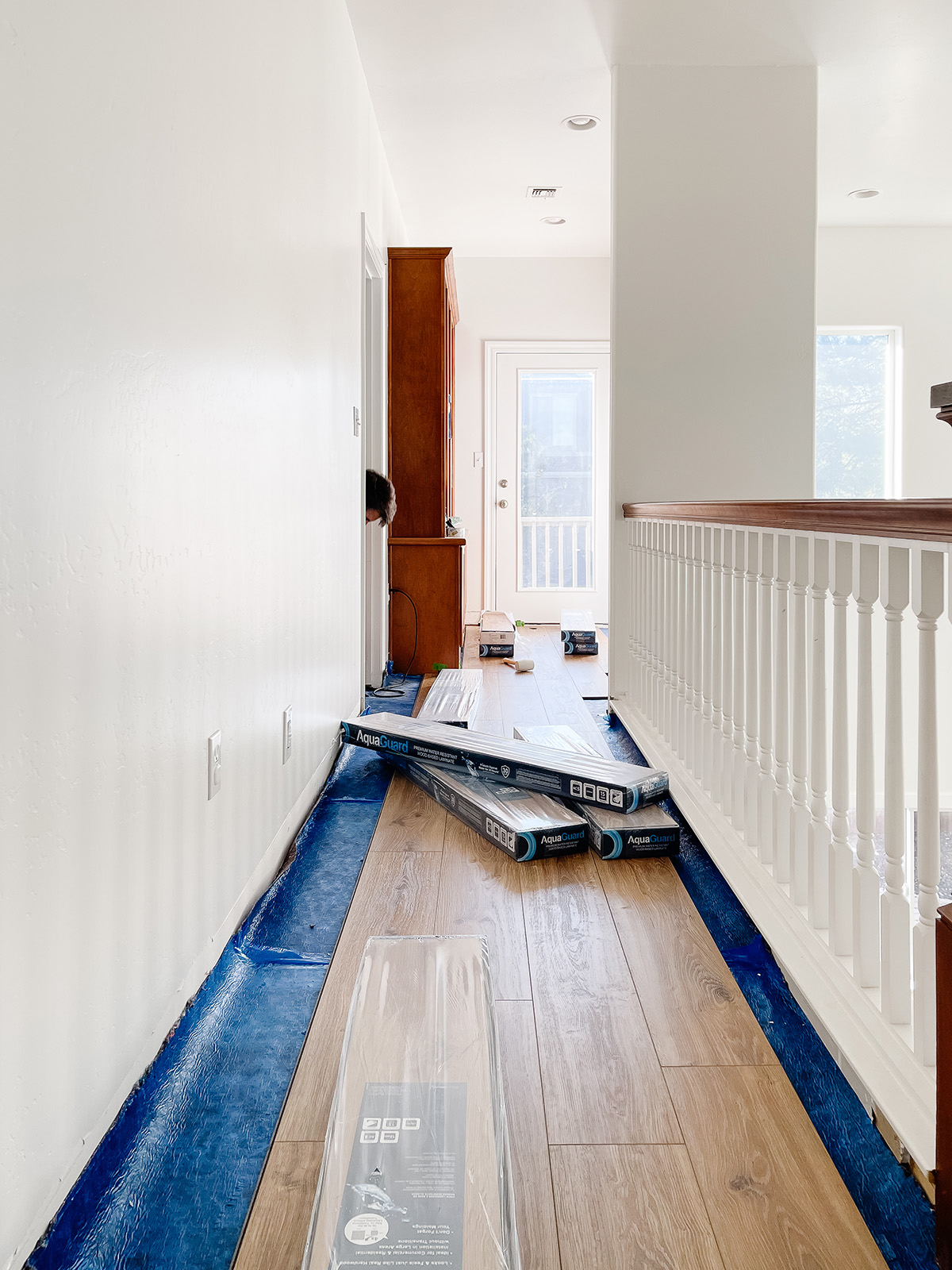 For this hallway area, I want to:
Add paneling/trim to the lower third
Finish adding baseboard back
Hang gallery wall
Add sconces
I thought about adding the stair railing update to the list, but I think this will keep me plenty busy for the course of eight weeks. I hope you'll join me for the (long) ride!
Find and follow along with other ORC participants here.
Catch up on previous posts here: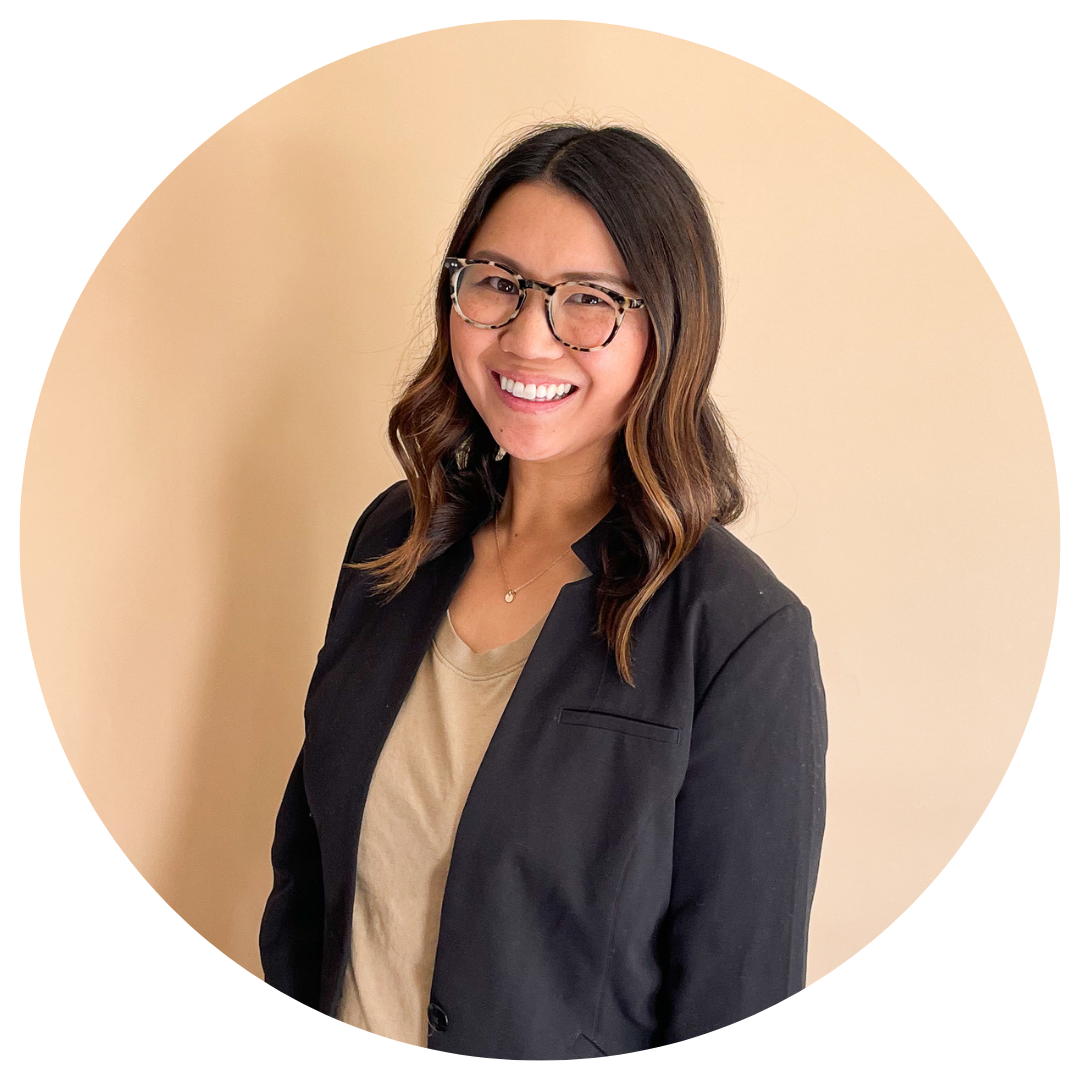 Hi, I'm Tiffany!
I'm so glad you're here. I hope you'll see this space as a source of inspiration and encouragement to take the first step in making your home a place you want to be, wherever that may be.
You can expect to find approachable DIY projects and tutorials, opinions on home design, and all the fun stuff that comes up in-between.
Our home is a place we want to share with friends and that includes you.