After seeing so many people DIY kitchens, bathrooms, and all kinds of storage units using the IKEA cabinets / Semihandmade door fronts, I've always wanted to try it. I studied, researched, and read everything I could on the installation process for months. After seeing ChrisLovesJulia complete the Fullmer's gorgeous kitchen and following along on the entire journey (thank you for your amazing resources/videos), I finally put a plan together and presented it to Brandon.
I thought that we should start with a small space to test the waters and the laundry room was the perfect candidate to get a makeover. The space wasn't very functional and we just dumped anything we didn't want to see out in the living areas into that room, so it became a huge junk pile.
The main priority was to maximize storage in the space and add functionality, such as a rod for hang drying clothes. We also wanted to hide our cleaning tools like brooms, mops, and our beloved Dyson out of sight. While we have a lot of square footage in our home, we do not have much storage at all, so we've had to get creative on where to put things.
We knew IKEA was going to have their seasonal 10% off kitchen cabinets sale in July, so we made a plan and added it to our calendar to drive down to Phoenix to purchase our supplies. At the same time, Semihandmade was having a 20% off all fronts sale, including the CLJ line, so we jumped on that which saved us a good chunk of money.
Plan out your space/cabinet needs using the IKEA Kitchen Planning Tool
I started by using the IKEA Kitchen Planning Tool to get an idea on space and our cabinet needs. I measured the space, our existing washer/dryers, and existing cabinets to see what might fit.
Here's a loose rending of our IKEA plans: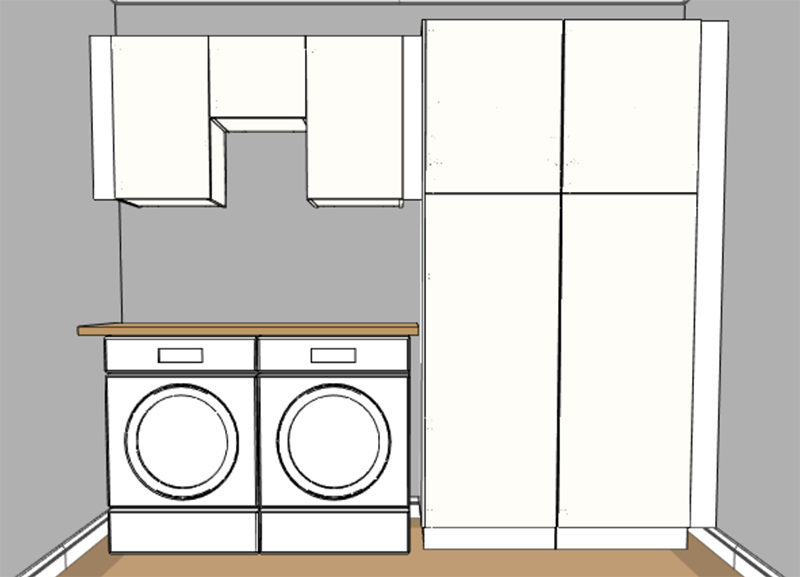 Gathering Design Inspiration & Creating a Mood Board
Then I started pinning inspiration photos on Pinterest to determine overall style and what elements I wanted to add — some kind of board and batten or bead board, for example.
We had already replaced the tile last year when we did our flooring renovation, so I used that as my "rug" and designed around the tile. The tile is a small scale pattern with earthy tones.
Here's the mood board I put together, although just as a guide. The colors don't reflect the true colors of the fronts or paint and it's all dependent on the lighting in the room. Our laundry room gets zero natural light; however, it does have a window just outside of it that pours some light in through the powder bathroom.

Purchasing Cabinets & Doors
The next step was making the purchase for the cabinet boxes and door fronts. We went down to our local IKEA (2.5 hours away) and sat with one of the kitchen specialists to place our order. We told them that we were purchasing the door fronts, cover panels, filler pieces, and toe kicks from Semihandmade, so they removed those items from the order.
Ordering from Semihandmade is pretty easy. Their customer service is excellent and they are very responsive and helpful. I got on the phone with someone from their team to finalize my order and make sure I was ordering the correct pieces. I've also utilized the live chat feature a million times with quick questions. It is a little nerve-racking to place the order because you want to make sure you get everything you need (shipping was $250 to our home) and they don't send the order to production until you place it.
Once everything had been ordered, we waited between 2-3 weeks for everything to arrive. It's really important to double check that you received all of the pieces in your order when it arrives. We were missing two cabinets from IKEA, one side panel cover from Semihandmade, and we were sent the wrong color in a different panel. Both companies have a 48-72 hour inspection policy for you to contact them with any issues (damaged or missing items). We're happy to report that both we had no problems getting our issues resolved. IKEA immediately sent out new cabinet boxes for us and Semihandmade put our replacement panels into production.
Next up: adding bead board and trim to the walls!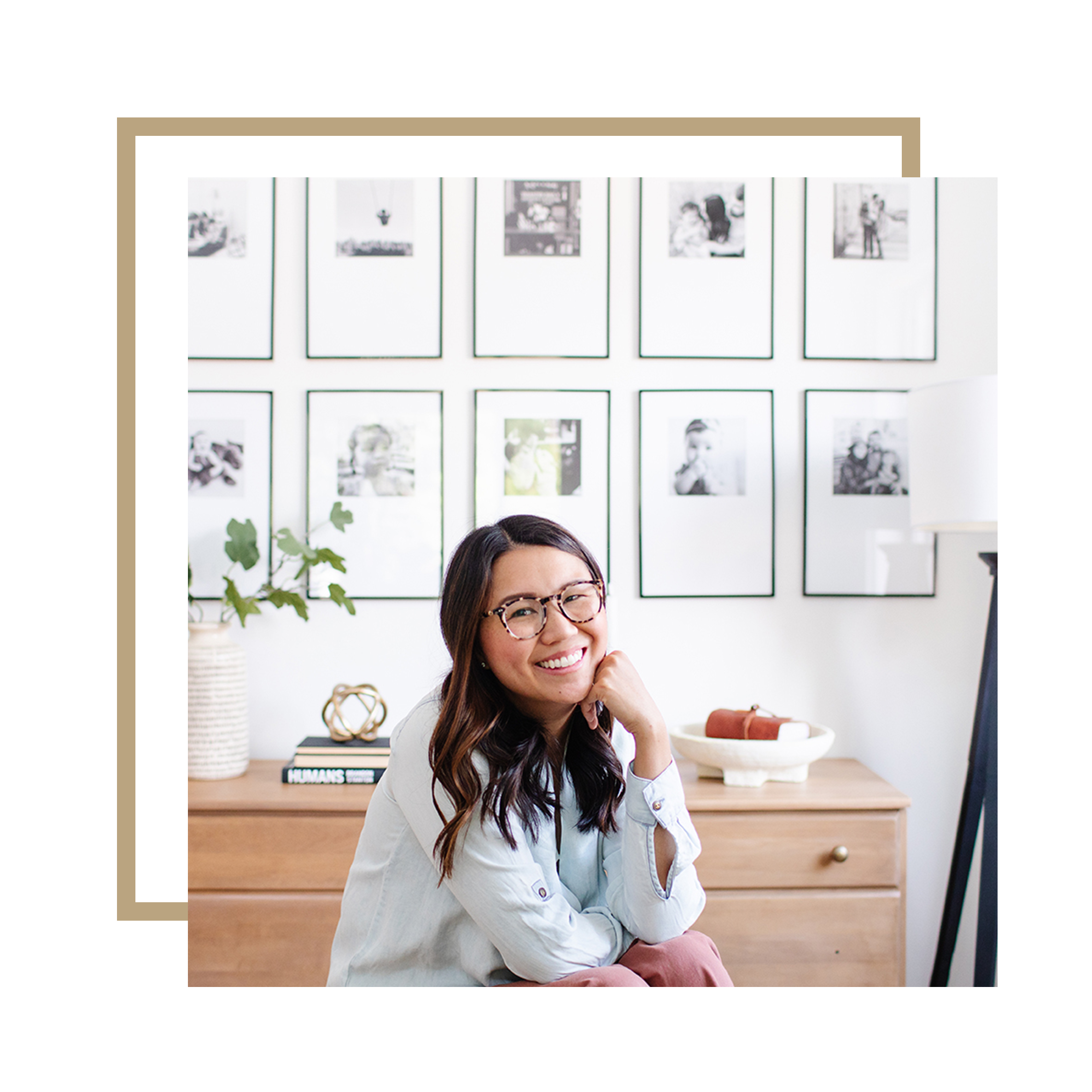 Abbott Abode is a lifestyle blog documenting our journey to making our home a place we want to be, from renovations and makeovers to parenting and family. We're figuring it out as we go most of the time, but hope you'll find encouragement, inspiration, and kindness during your time here.