Well I'm back from my "maternity" leave and excited to share this mood board I created for our guest bathroom. It's not going to be a full blown reno, but we haven't done anything to this space since moving in five years ago and I think it needs a little love.
Looking at the mood board, it feels a little bit girly, but not too much. I wanted to keep it neutral and add warmth with pops of pale pink/peach and wood tones and textures. I didn't start with this color palette in mind. If you know me, pink is not my color of choice. The tile was really the main piece I drew my inspiration from and the design evolved around that. But I feel good about the direction seeing that this will eventually serve as the girls' bathroom some day.
So let's talk about this tile. I love the look of cement tiles. But I don't have the time/resources to do a full reno at the moment. It's in our future plans to replace flooring upstairs (we did the main floor last year), so if/when we replace the bathroom floor, it will be at that time. I have seen a few DIYers stencil tile floors (@helmick_hacienda @angelarosehome @makingprettyspaces) and they turned out awesome. High impact, low budget change. I followed along on their stories and it seems like something I could try to tackle so I decided to go for it after much research.
And that's how this project was born, starting with the tile.
Goals for the Space
The guest bathroom has a double sink vanity and the shower/tub and toilet is separated by another door. The door within the bathroom is kind of annoying space-wise, but I get it for privacy reasons. In a larger renovation, I might remove the door and open the space up, but that's out of scope for this phase.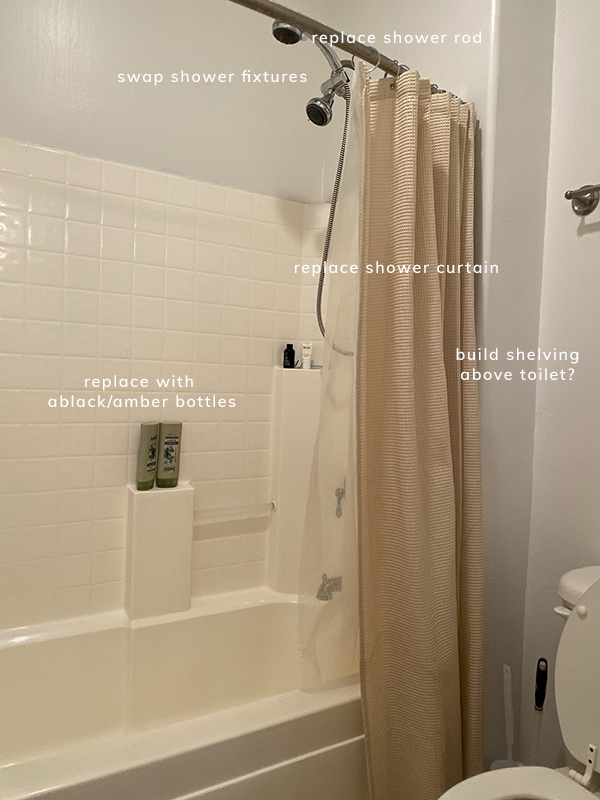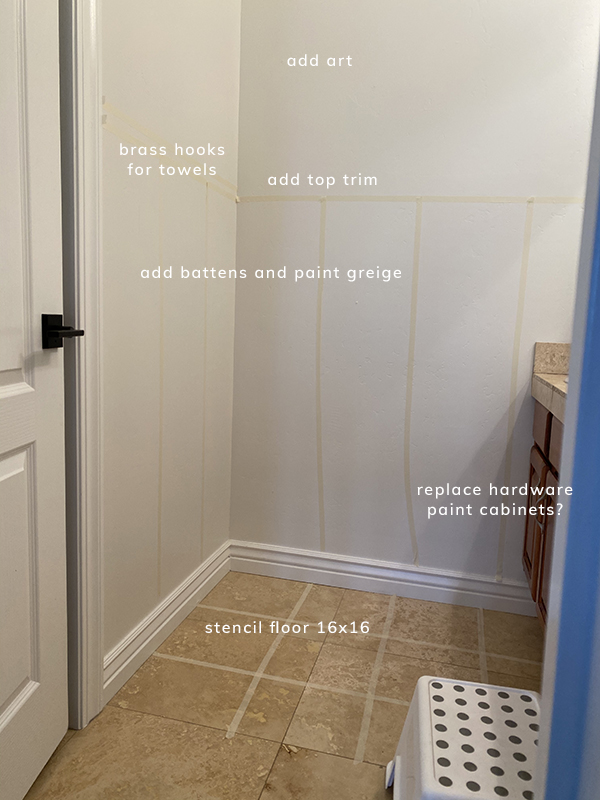 There's no natural light. Storage is limited to under the sink and in the vanity. The shower has that fake surround thing around it (not sure what it's actually called!).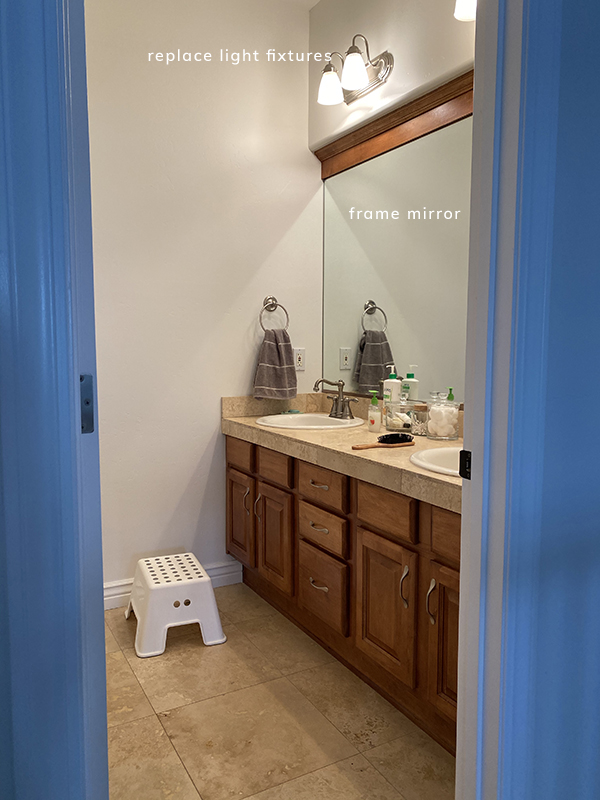 So here's what I would like to do for phase 1:
Stencil the floor
Add some wall paneling detail (battens?) with a tiny overhang/shelf trim piece on top
Paint the trim and paneling a greige color (putty?)
Swap overhead lighting
Add brass hooks for towels
New shower curtain and shower rod (currently has that wide rod that the previous owners left)
Swap shower fixtures
Swap toilet paper fixture
Add storage shelves above toilet
Organize under bathroom sinks
I'm going to be partnering with Cutting Edge Stencils on the tile stenciling (yay!), so more to come on that. I'm set to order the stencil now and then will pick up my supplies and get started.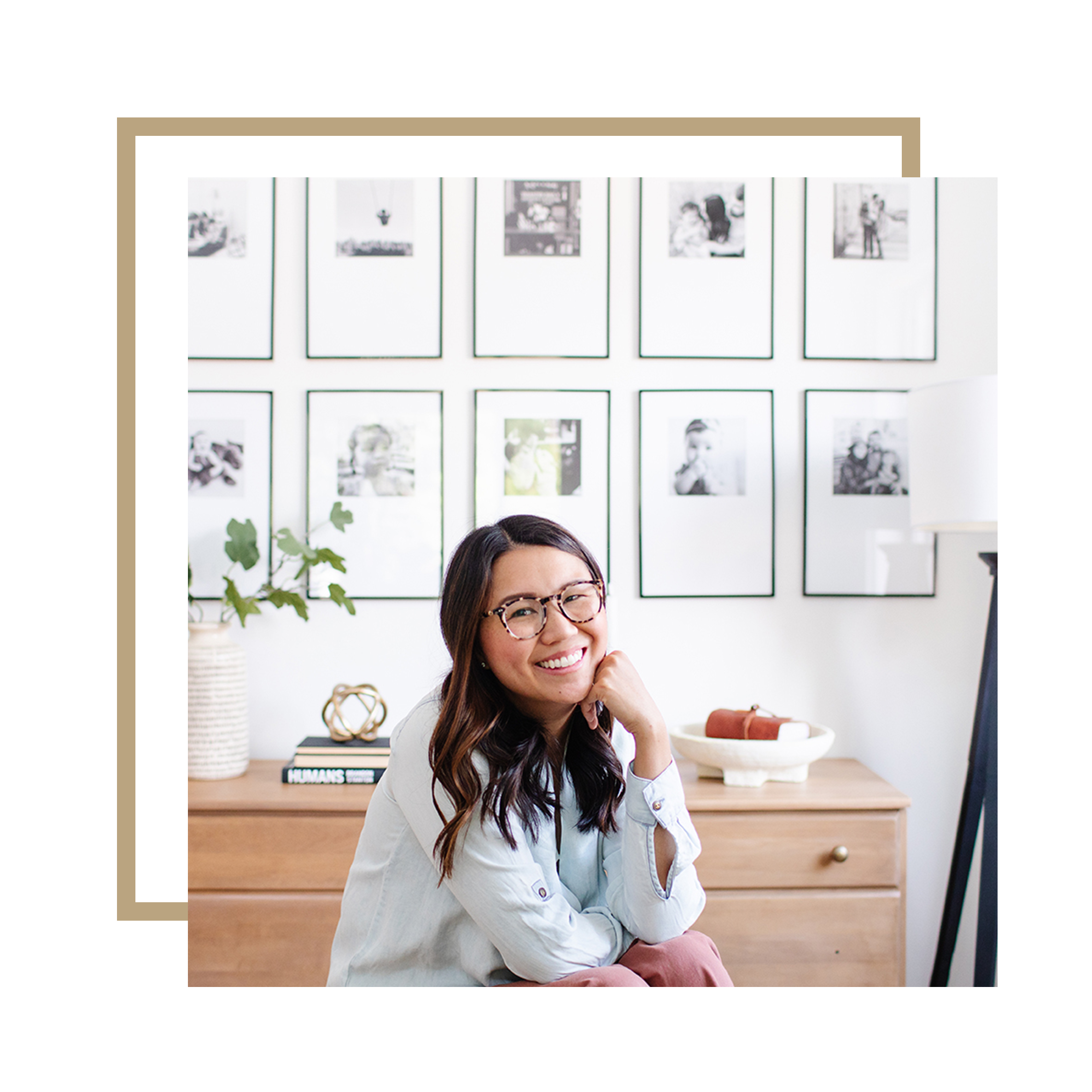 Abbott Abode is a lifestyle blog documenting our journey to making our home a place we want to be, from renovations and makeovers to parenting and family. We're figuring it out as we go most of the time, but hope you'll find encouragement, inspiration, and kindness during your time here.