After my miscarriage in June, I decided I wanted to update the guest room. It kept me busy and it was something fun that I enjoyed doing.
I started with a mood board that centered around this print from Juniper Print Shop. I was instantly drawn to it. The calming vibes, the cool, yet warm tones and color palette. I wanted a bed frame with clean lines, and white and dark accents.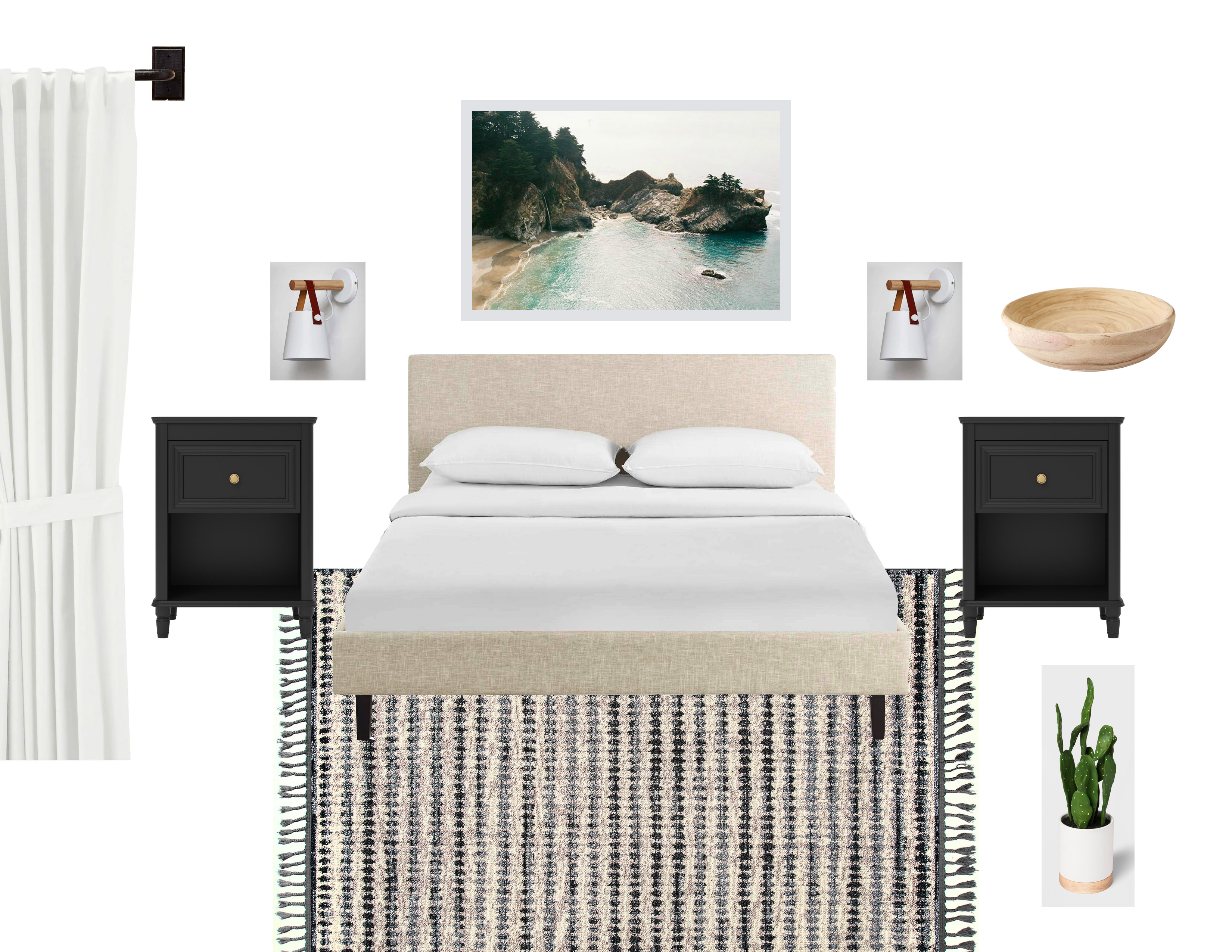 I really loved these wall sconces above but then also liked the swing arm style, too. In the end, I didn't change the lights at all. Maybe for a future update.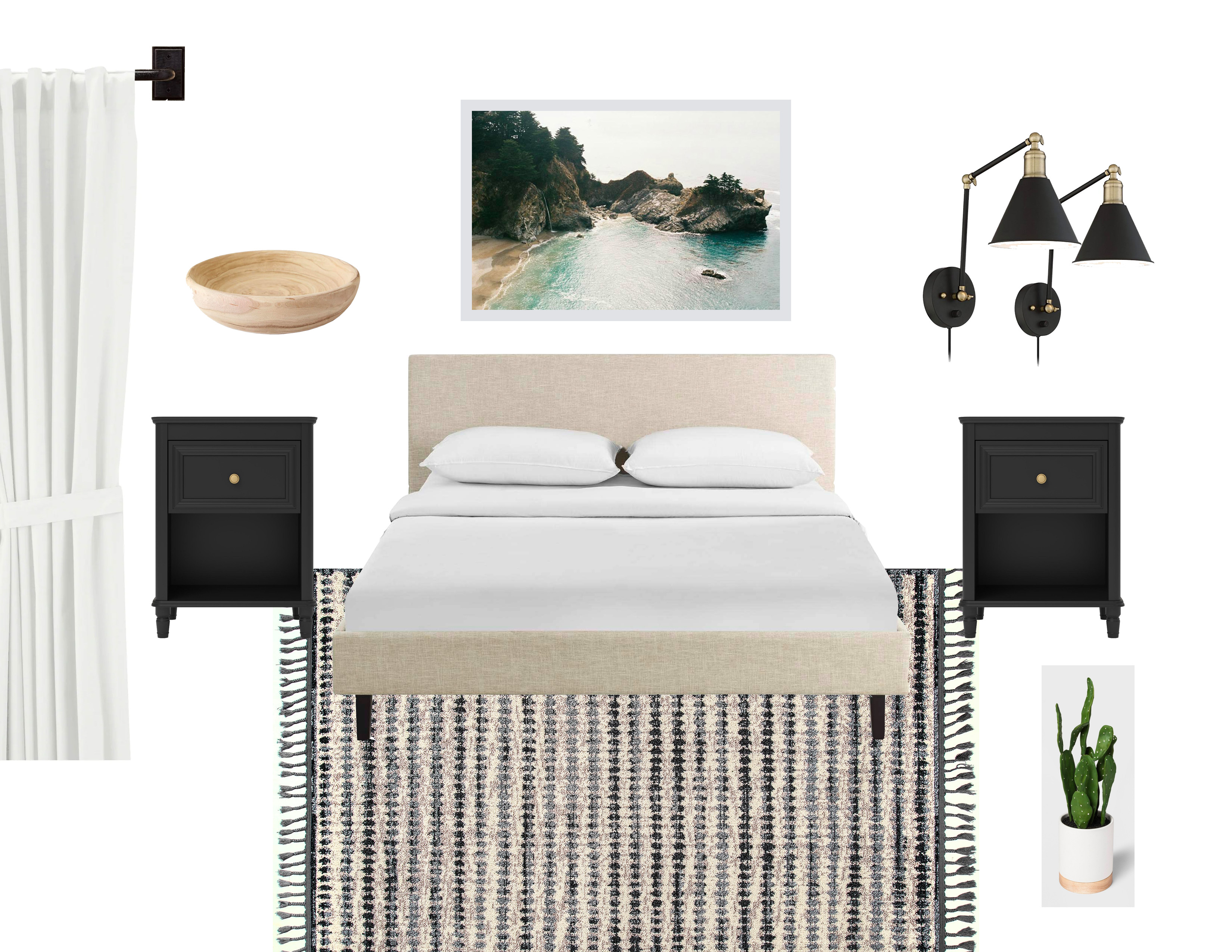 I didn't end up using that rug. I found this one that I loved way more and it goes really well with the room. I didn't photograph the room with the rug because we have stuff under the bed that you can see, so when I get un-lazy, I will do it properly 🙂
Here's what the guest room looks like today. It's still a work in progress. I need to get more curtain panels and hem them. I eventually want to swap out the lights. We need to reinstall a fan in this room. But I'm happy with where it is today and we've been told by our guests that they love the room.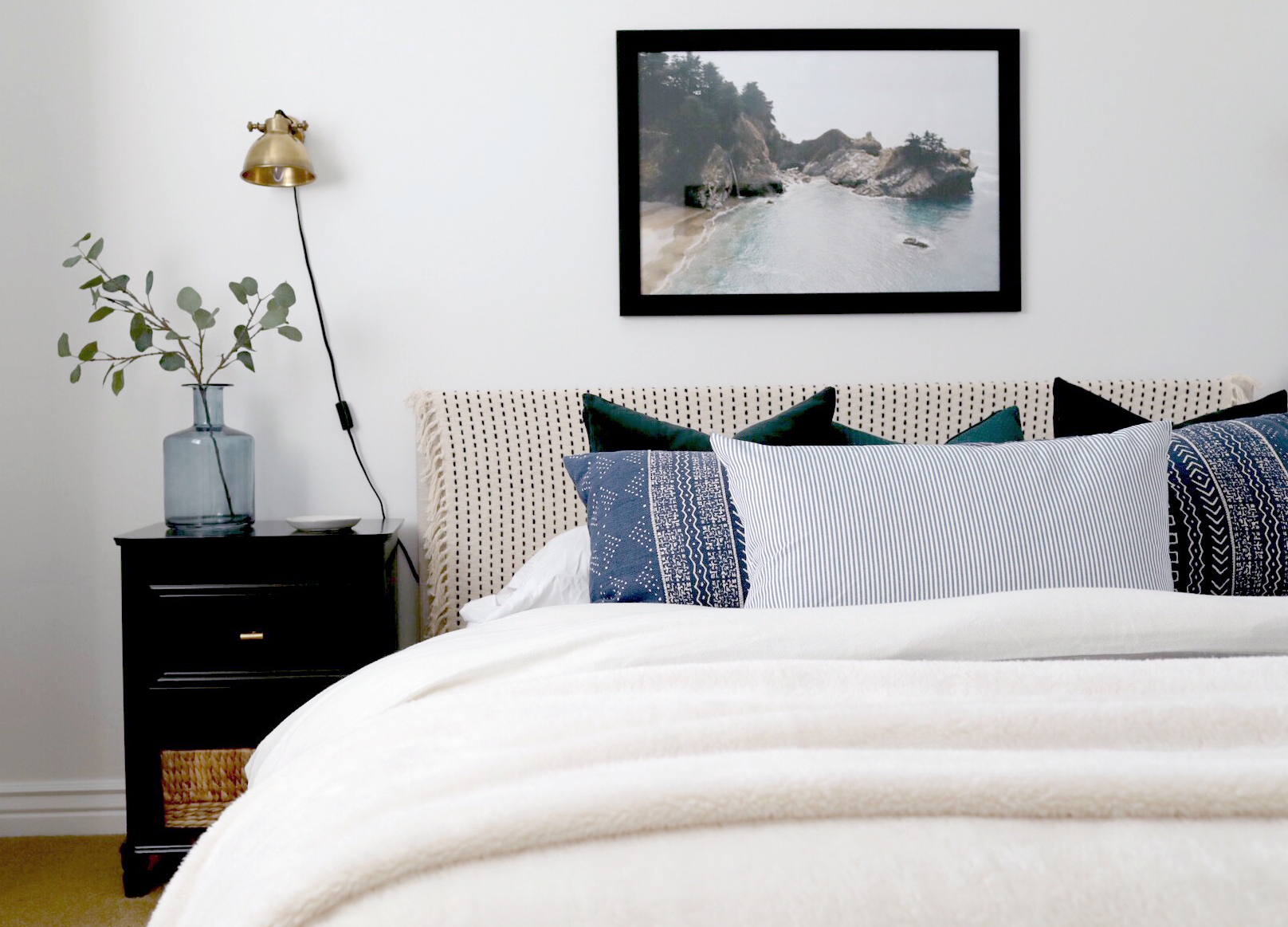 It was really sunny out when I took these photos so I had to close the blinds so I wouldn't blow everything out. I'll take some new photos when the lighting is better!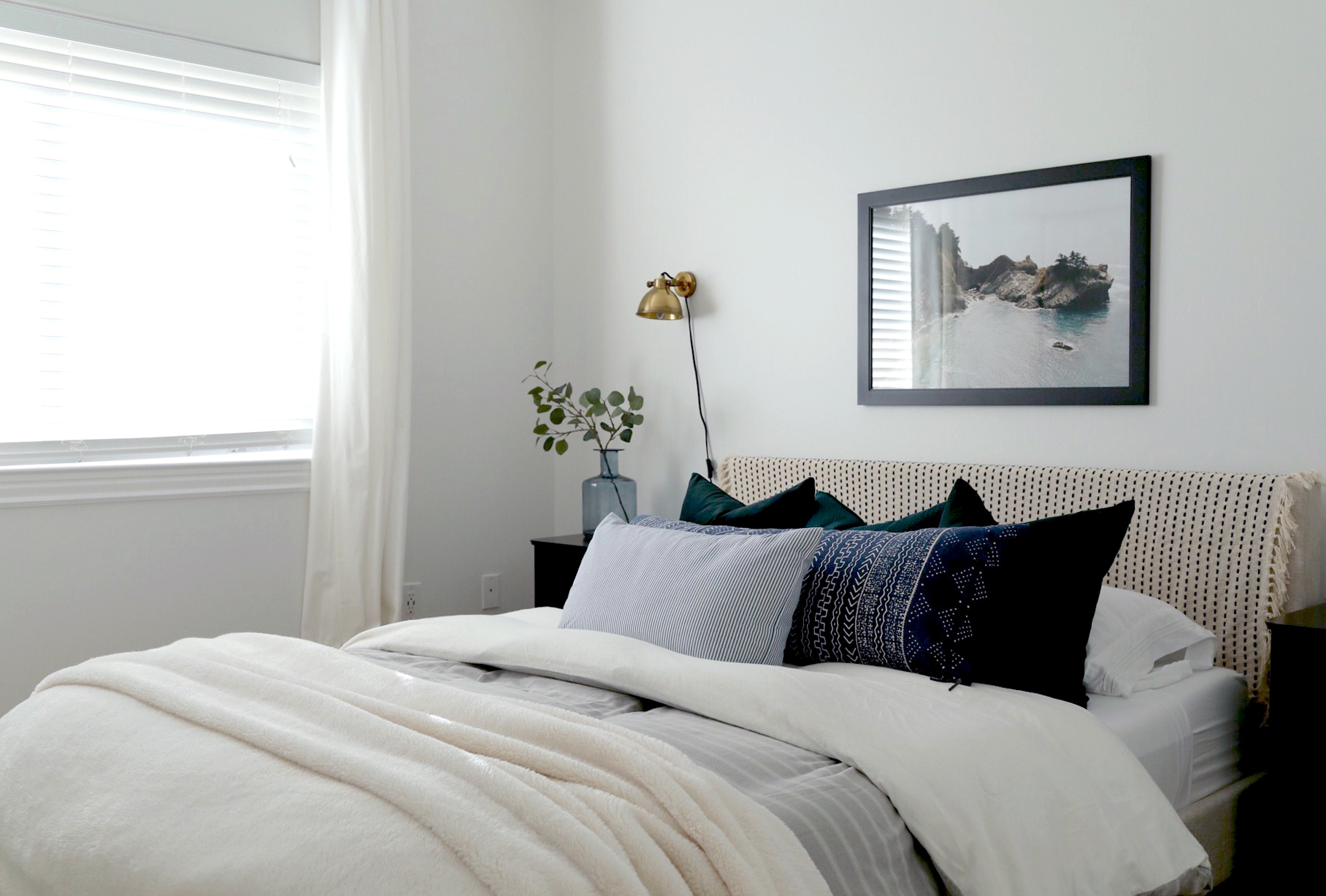 Sources: Bed, Beige | Print | Frame | Duvet (Target, no longer available) | Cozy Blanket | Pillows 1, 2 | Lumbar (Homegoods) | Nightstands | Vase | Faux Eucalyptus | Sconces (World Market, no longer available) | Rug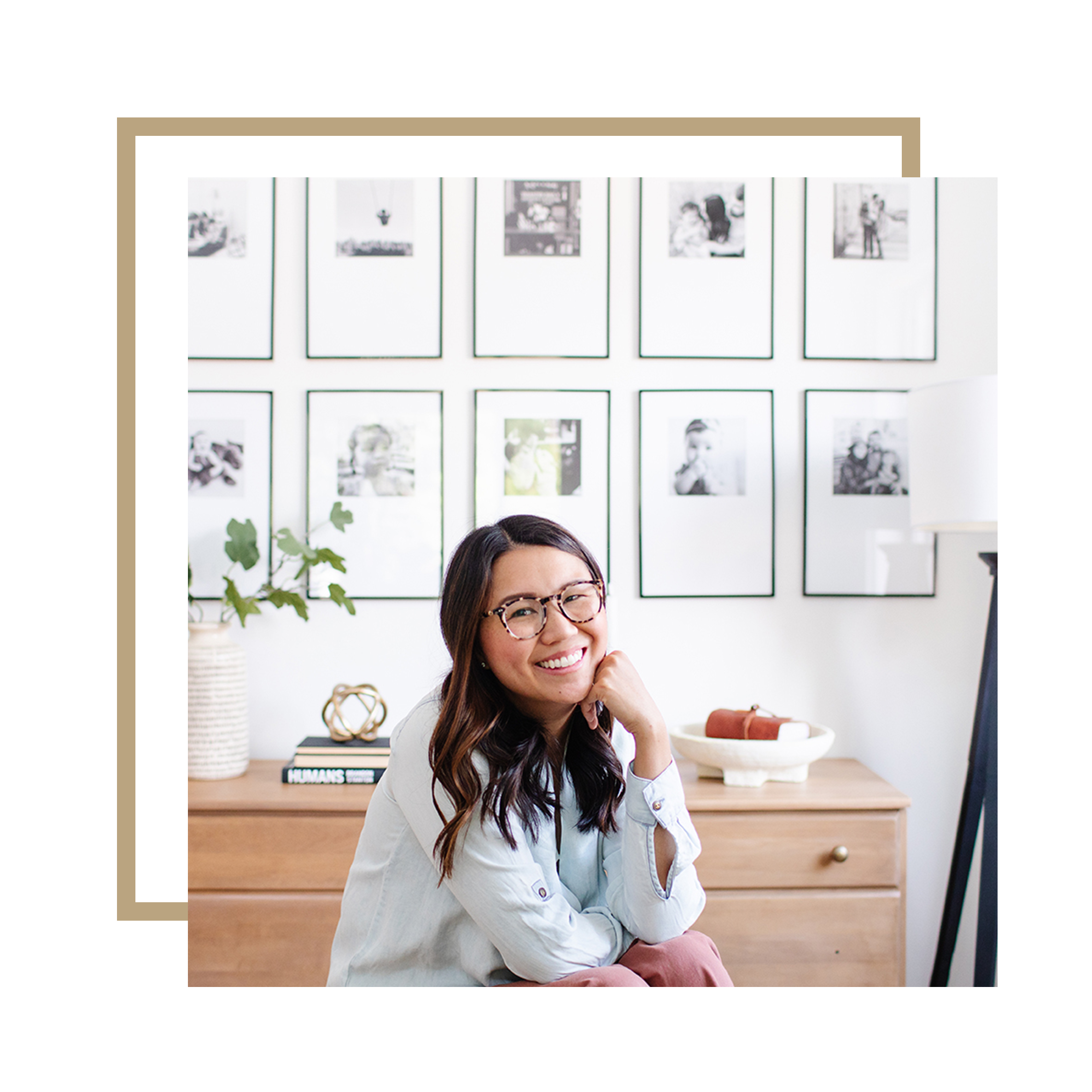 Abbott Abode is a lifestyle blog documenting our journey to making our home a place we want to be, from renovations and makeovers to parenting and family. We're figuring it out as we go most of the time, but hope you'll find encouragement, inspiration, and kindness during your time here.