One of the questions I am asked the most on Instagram — other than our gallery wall — is about our flooring. We used AquaGuard's Water-Resistant Laminate in the color Gogh. We installed this waterproof laminate flooring in fall of 2018 and we're currently in the middle of installing it on our second story, so I thought I would share why we chose this product and how it has held up over the past three years.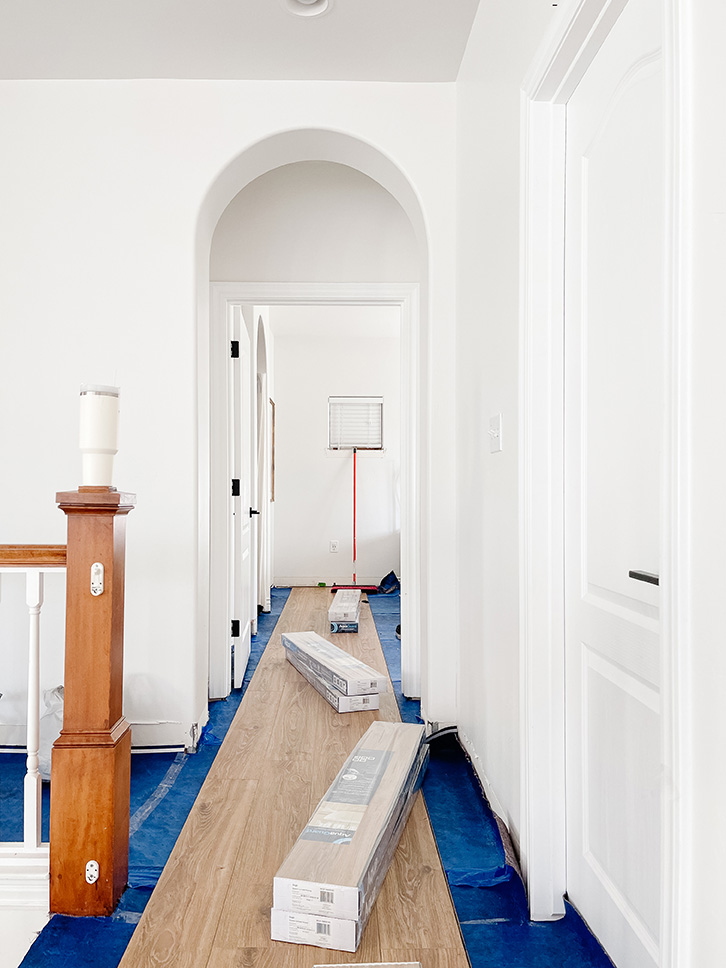 Before we decided on installing laminate flooring, we were set on engineered hardwood. We had engineered hardwood in our previous home and really liked it, so that was the path we were headed down. Once we met with our contractor, he suggested this specific flooring because of its durability. He had installed several homes with the same product at the time, so we agreed to go check it out and get some samples.
After bringing in samples and laying them down next to the engineered hardwood, we actually liked it better. The planks were wider, which we loved. I did a lot of research and tried to find real life examples of the product in homes, but that was difficult. The plank has a little bit of texture to it. It's water-resistant, which we liked for the winter and all of the snow that gets tracked in, kids, and dogs. By choosing a laminate floor, I knew I wouldn't have to obsess over the floors getting scratched and dinged up. It's important to us that we can live in this home and not have to feel like we're living in a glass cabinet.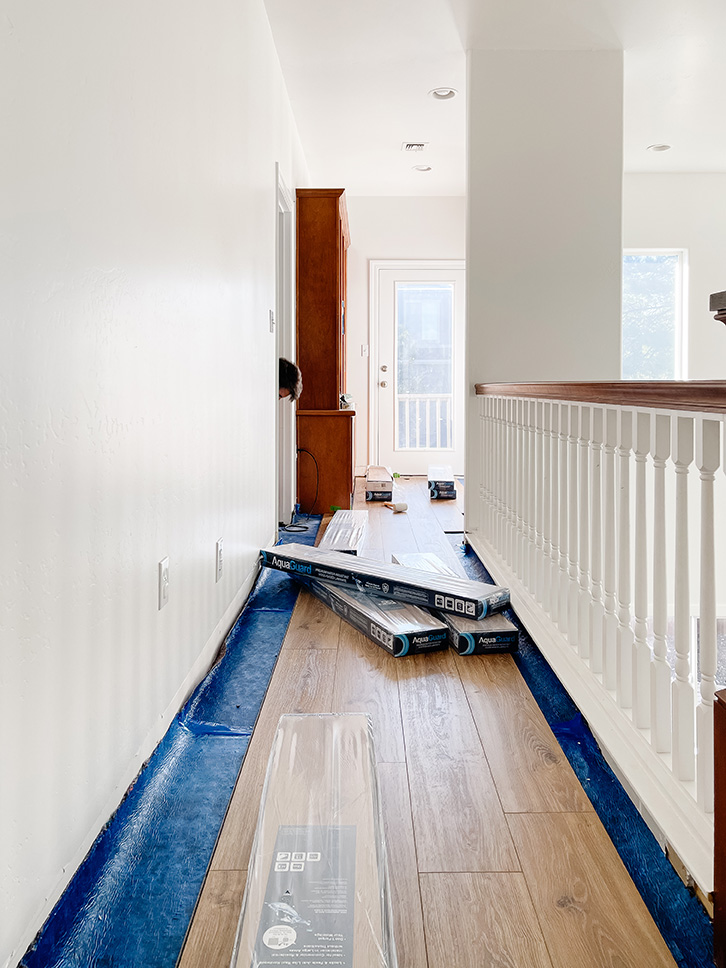 Nearly three years later, it's held up really really well. We haven't had any problems at all. There might be one or two really tiny chips, but they are in areas under furniture or elsewhere that aren't visible. It's very easy to clean and wipe up messes. I love the warmth it brings to our otherwise cooler-toned space.
Overall, I recommend the product. Would it be my first choice now? Probably not. But for this stage in our lives, it's both functional and visually appealing and it will increase the value of our home. Plus, it's extremely affordable. And if you install it yourself like we are doing now, you'll save even more.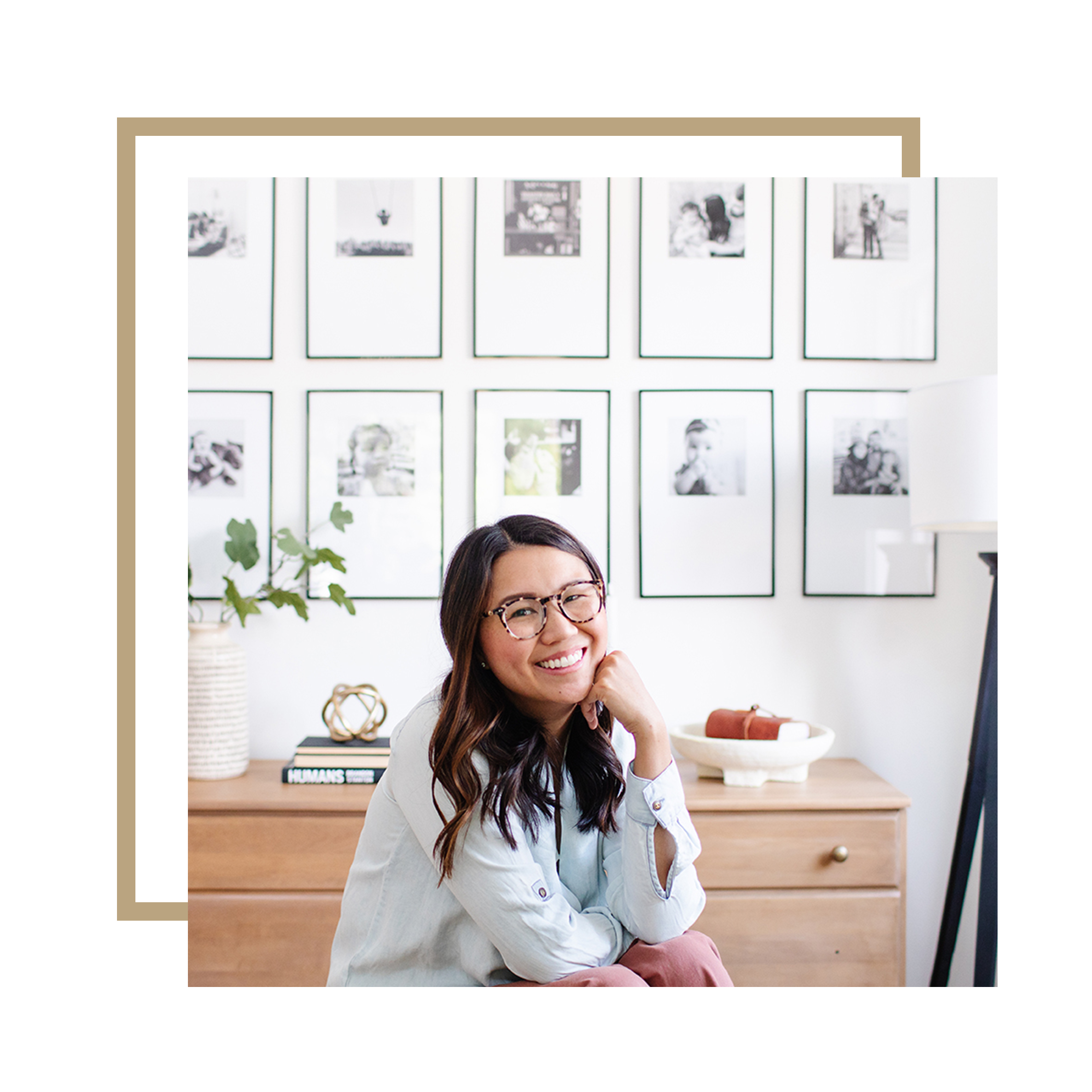 Abbott Abode is a lifestyle blog documenting our journey to making our home a place we want to be, from renovations and makeovers to parenting and family. We're figuring it out as we go most of the time, but hope you'll find encouragement, inspiration, and kindness during your time here.