Over the summer we started the process of three major updates to our exterior: paint, a new roof, and a solar system (I like saying that!). These projects weren't something that we had originally planned, but snowballed quickly.
Two of the three projects (exterior paint and new roof) are complete and we hope to have solar done by the end of the year to take advantage of the tax credit.
Exterior Paint
The painting of the exterior of our home moved up on the priority list rather quickly because we discovered some of our siding/trim were beginning to rot. Those pieces needed to be replaced and then sealed with paint before the winter weather rolled in.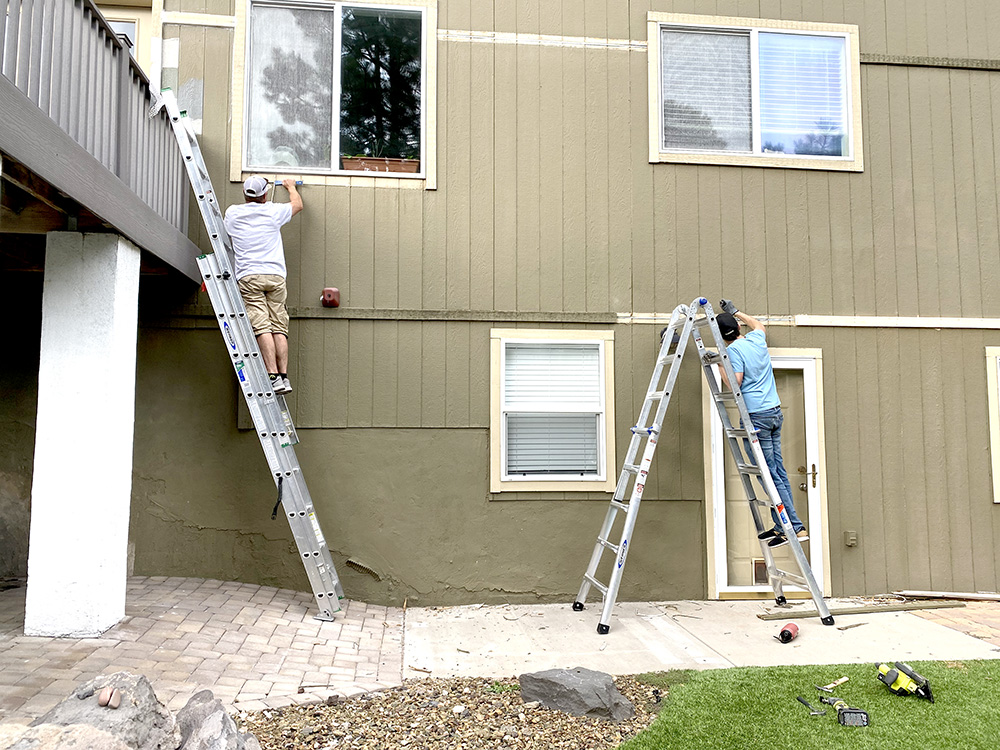 I started with a quote in April or May, but didn't actually get our house painted until September. It took me nearly four months and 49 paint samples (only slightly exaggerating) to decide on colors. I had to find a shade that was HOA approved, but also that fit into our community and mountain town. I wanted our home to stand out, but still complement the community we live in.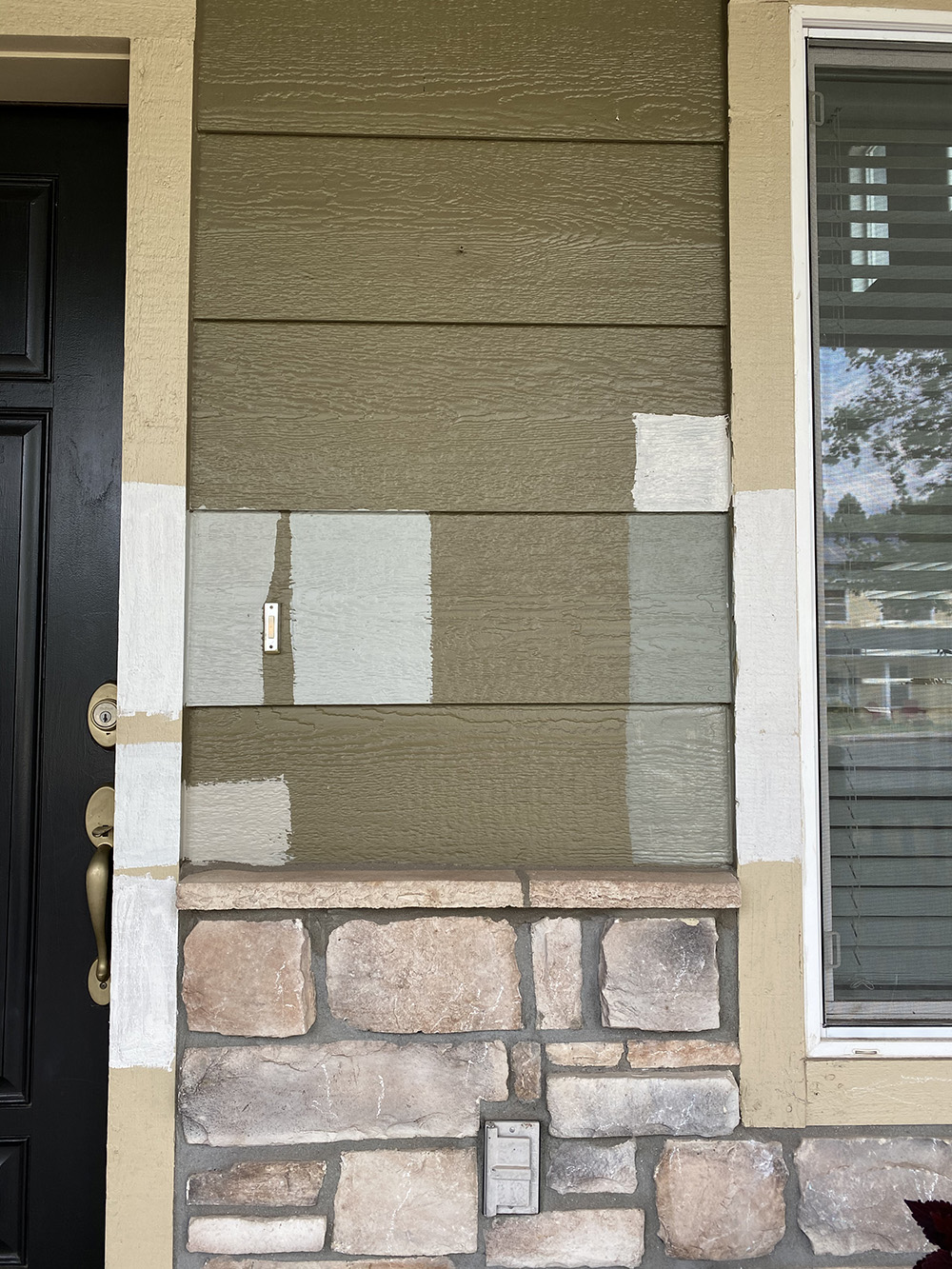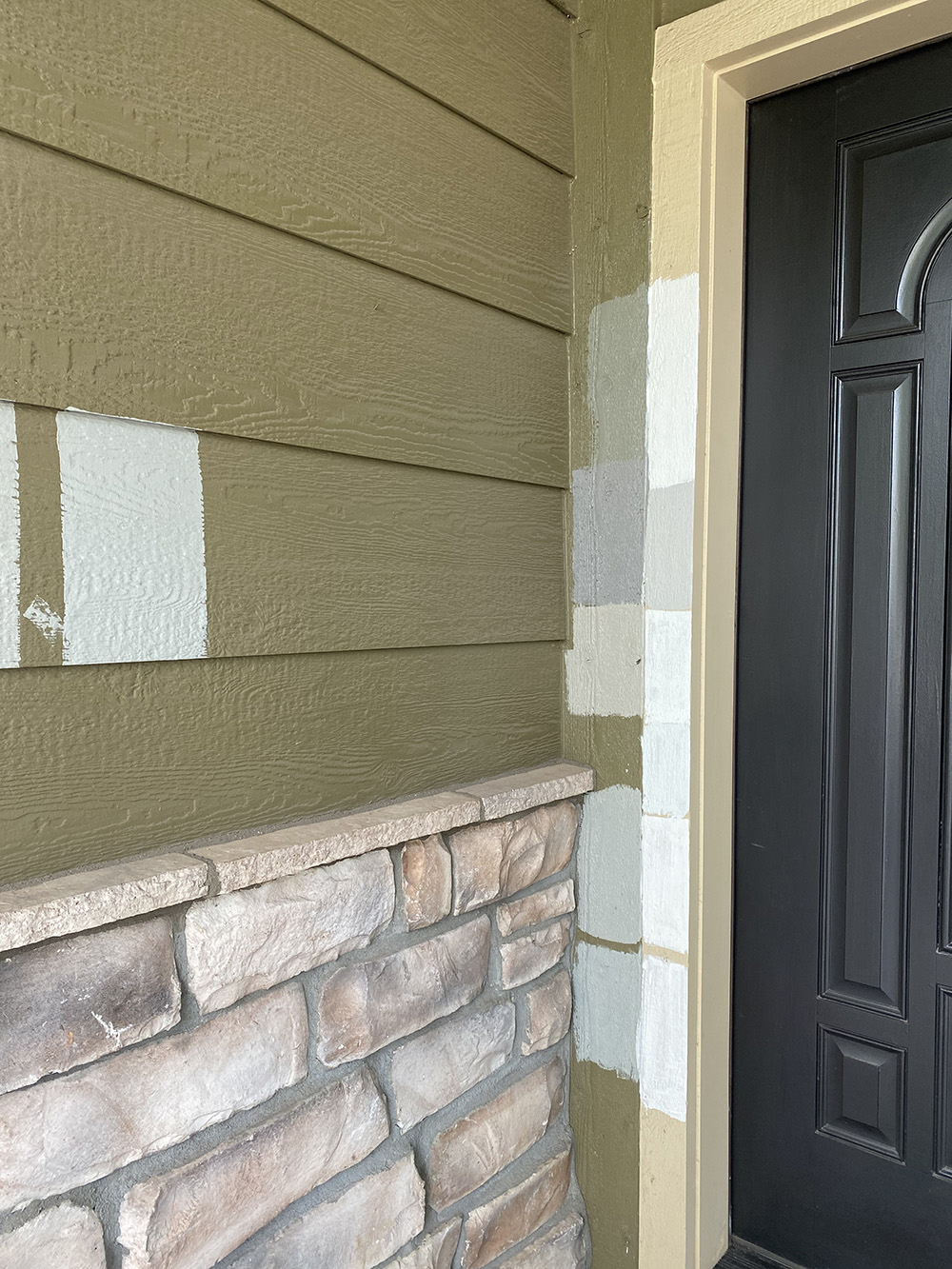 If I didn't have an HOA, I would have gone dark. A white house didn't feel right in a mountain town with the muted earth tones, so I didn't even consider any color in that family. Our decking in the backyard is grey, so I steered away from anything grey for fear of being too monotoned.
I finally settled on these colors: Gunsmith Gray by Benjamin Moore for the body and Pale Oak by Benjamin Moore for the trim and soffits on the peaks. Gunsmith Gray is a nice warm muted grey-green and Pale Oak has grey undertones that complement the green well. It's a nice neutral.
As the painters were transforming the exterior, it didn't really feel like a huge change. Our home's previous colors were a dark army green with a yellow tan trim, so we really just changed hues instead of anything dramatic. Some of our family members and friends even asked us, "When are you getting your house painted?" … after it was done.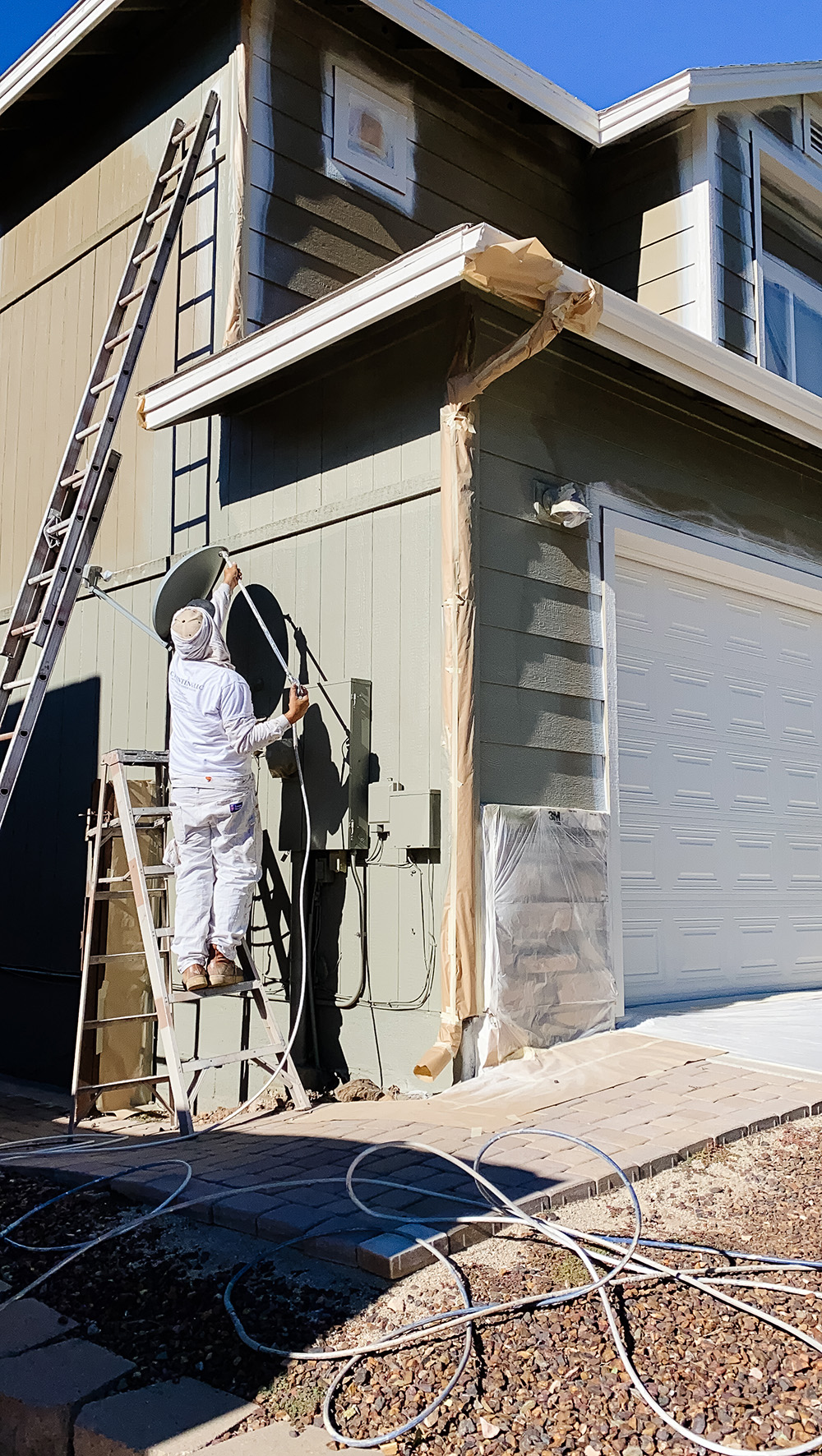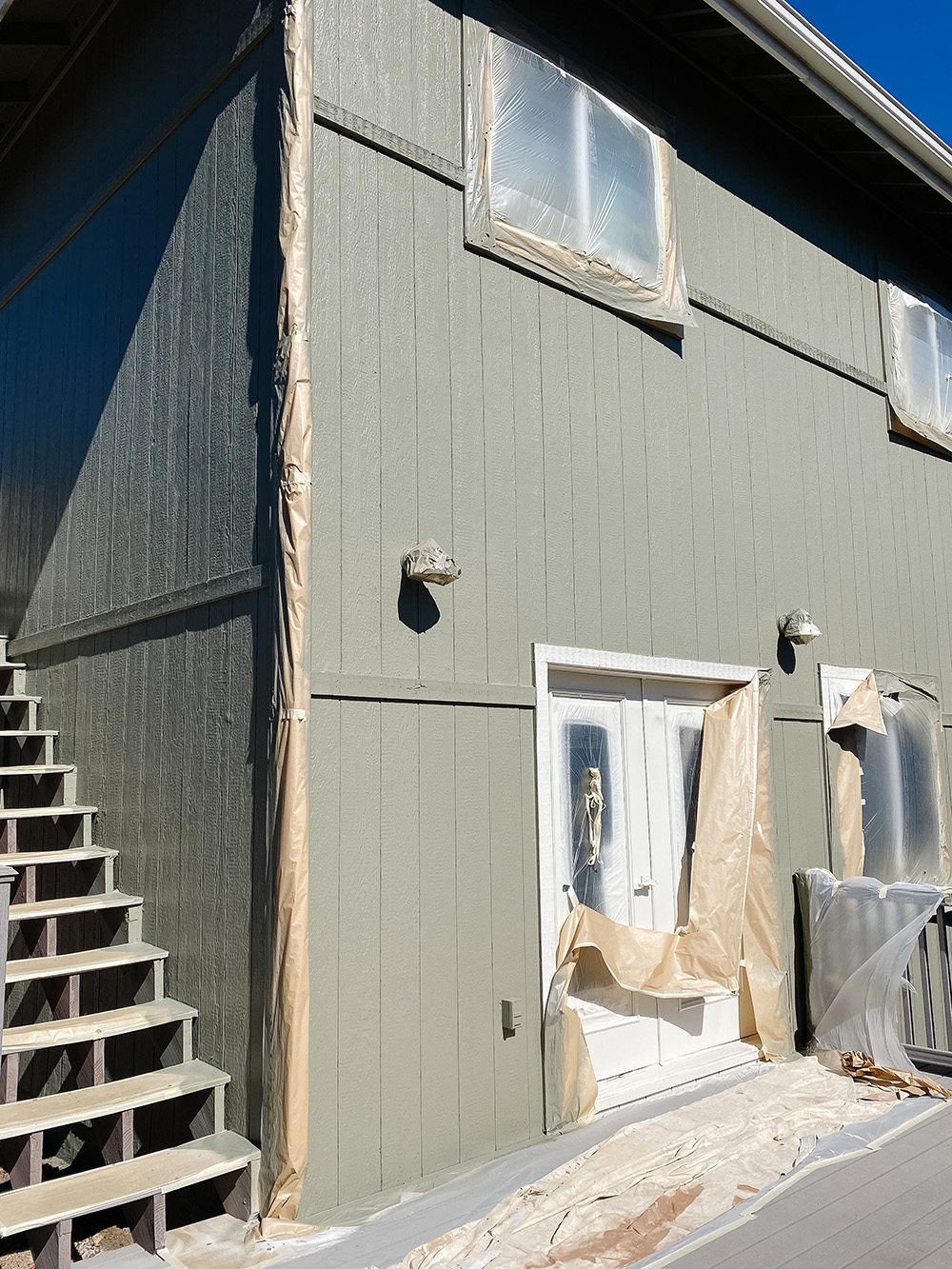 One detail we did with the house paint was that we asked our painters to paint the soffits the same color as the trim. Most houses paint the soffits the same color as the body but after looking at a ton of houses on Pinterest, I noticed the homes that I was drawn to had the soffits painted the same color as the trim. So our soffits got painted on the peaks of our home and I'm so glad we did.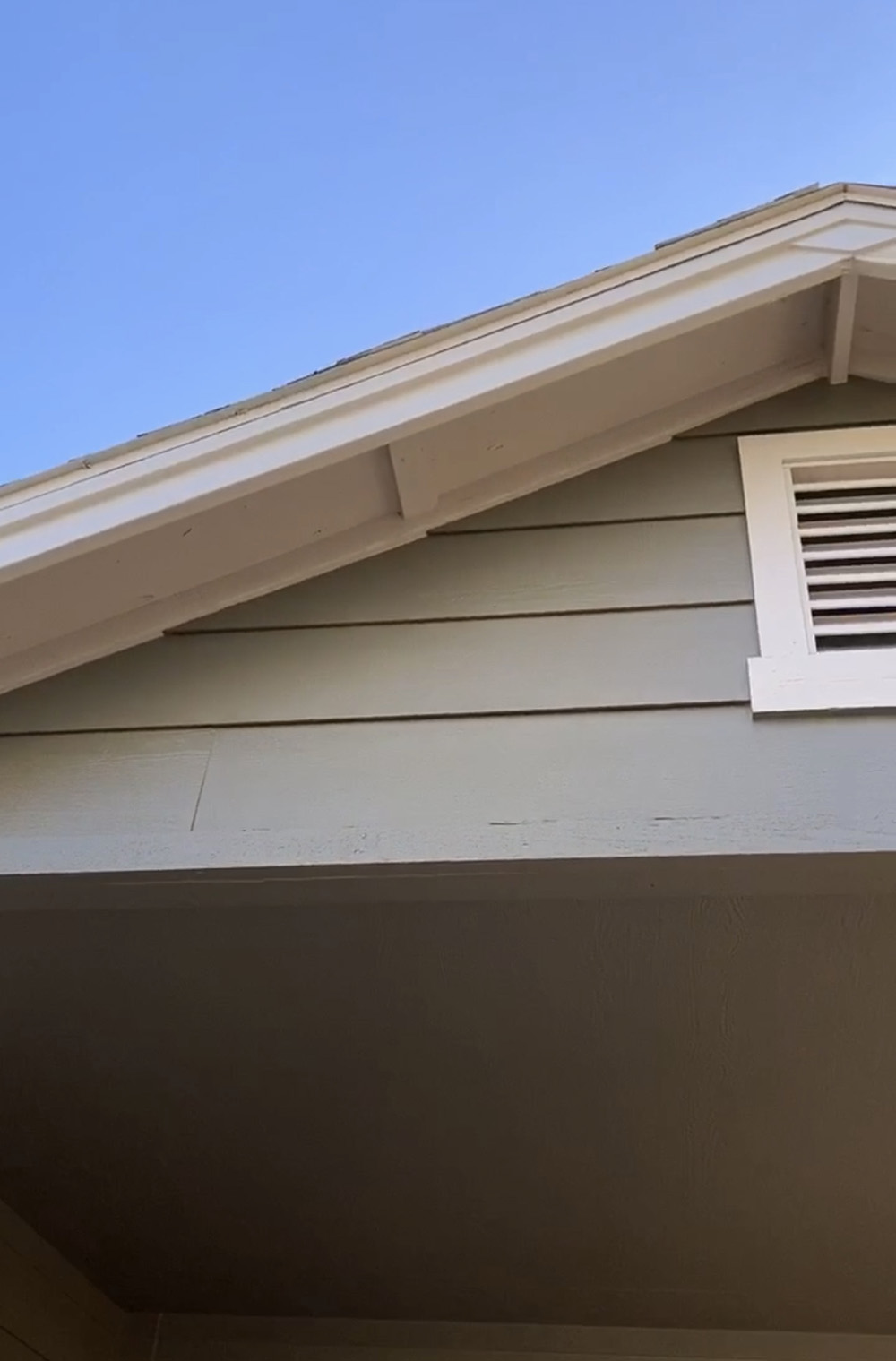 Overall, I'm happy with how the exterior paint turned out given our constraints. I think it looks really nice and intentional.
New Roof
When we started looking into getting solar panels installed on our roof, one of the things we needed was a site visit/inspection to see if the roof had any damage. Spoiler: it did. We had some hail damage which meant we needed to have the roof replaced before putting the panels on. I knew early on I wanted to go black with the roof (it was brown before), but waited until seeing the house paint color before finalizing to make sure everything went well together.
One detail we did on the roof was adding ridge caps to the peaks of the home. It adds a chunkier edge/border that I think is a nice finishing design detail that really makes the home feel and look more polished.
I'm waiting on a good weather day to photograph finished photos of the exterior. The direction that our house faces (north-south) makes it difficult to well lit photos. On sunny days, the color is really saturated and 'hot', and on cloudy days, there is a blue color cast on the house. Stay tuned!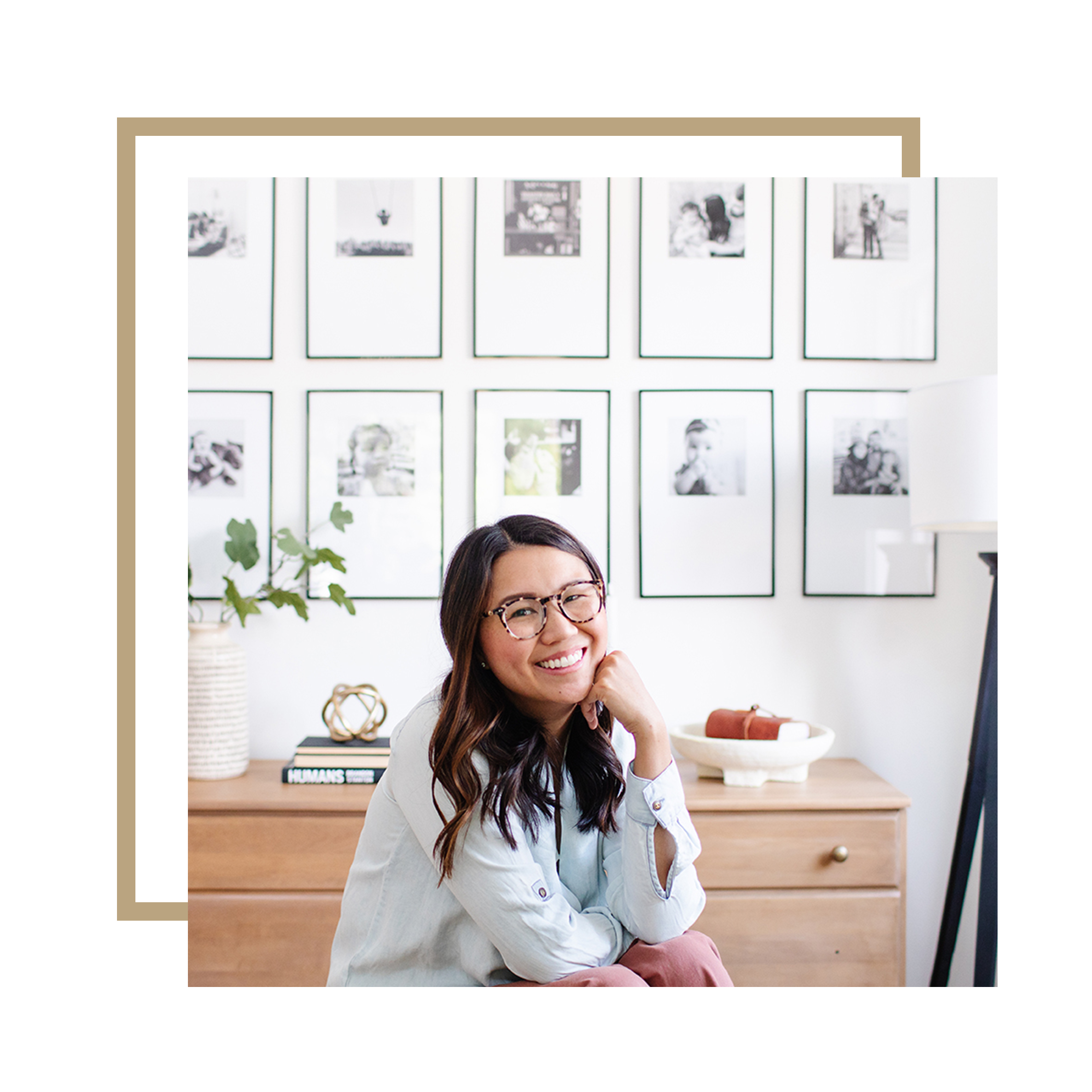 Abbott Abode is a lifestyle blog documenting our journey to making our home a place we want to be, from renovations and makeovers to parenting and family. We're figuring it out as we go most of the time, but hope you'll find encouragement, inspiration, and kindness during your time here.