The staircase project I said we'd tackle first in 2023 is finally done, five months later. It's definitely a phase one project as I have plans for part two, but I'm really happy with the outcome!
Before we get to the reveal photos, let's see the before: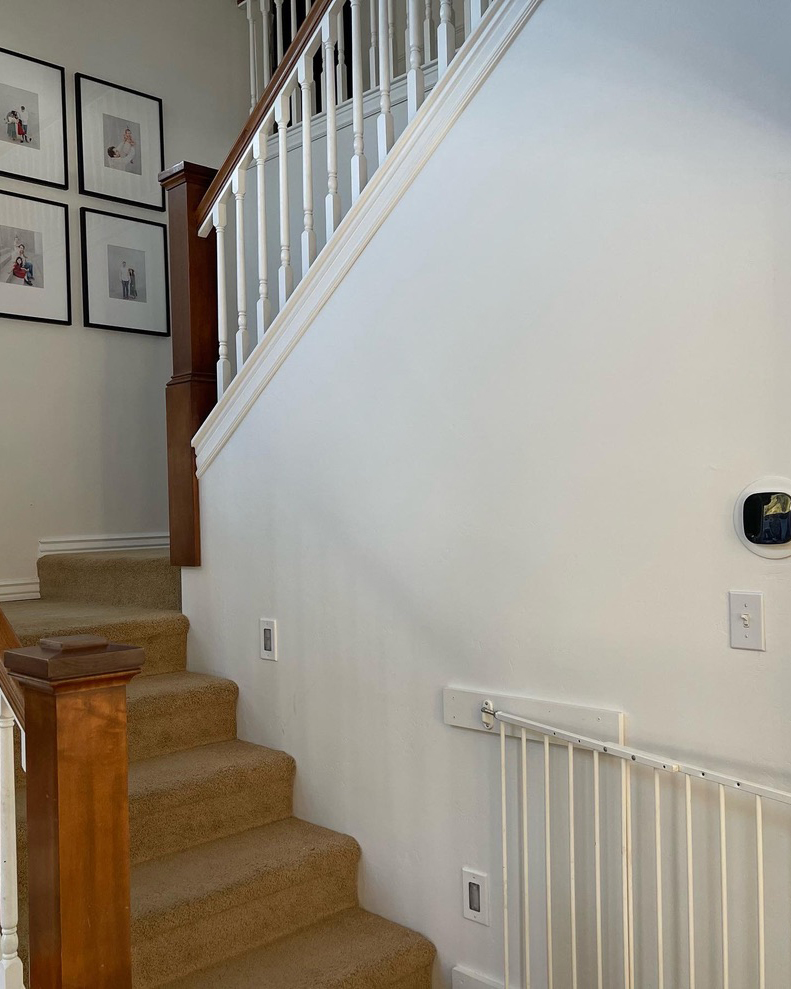 It's your average, builder grade staircase. My priority was to remove the brown carpet. We did that, replaced the stair treads, added new stair risers, gave everything a coat of paint, put down a stair runner, and trimmed out the landing.
Here's what it looks like now: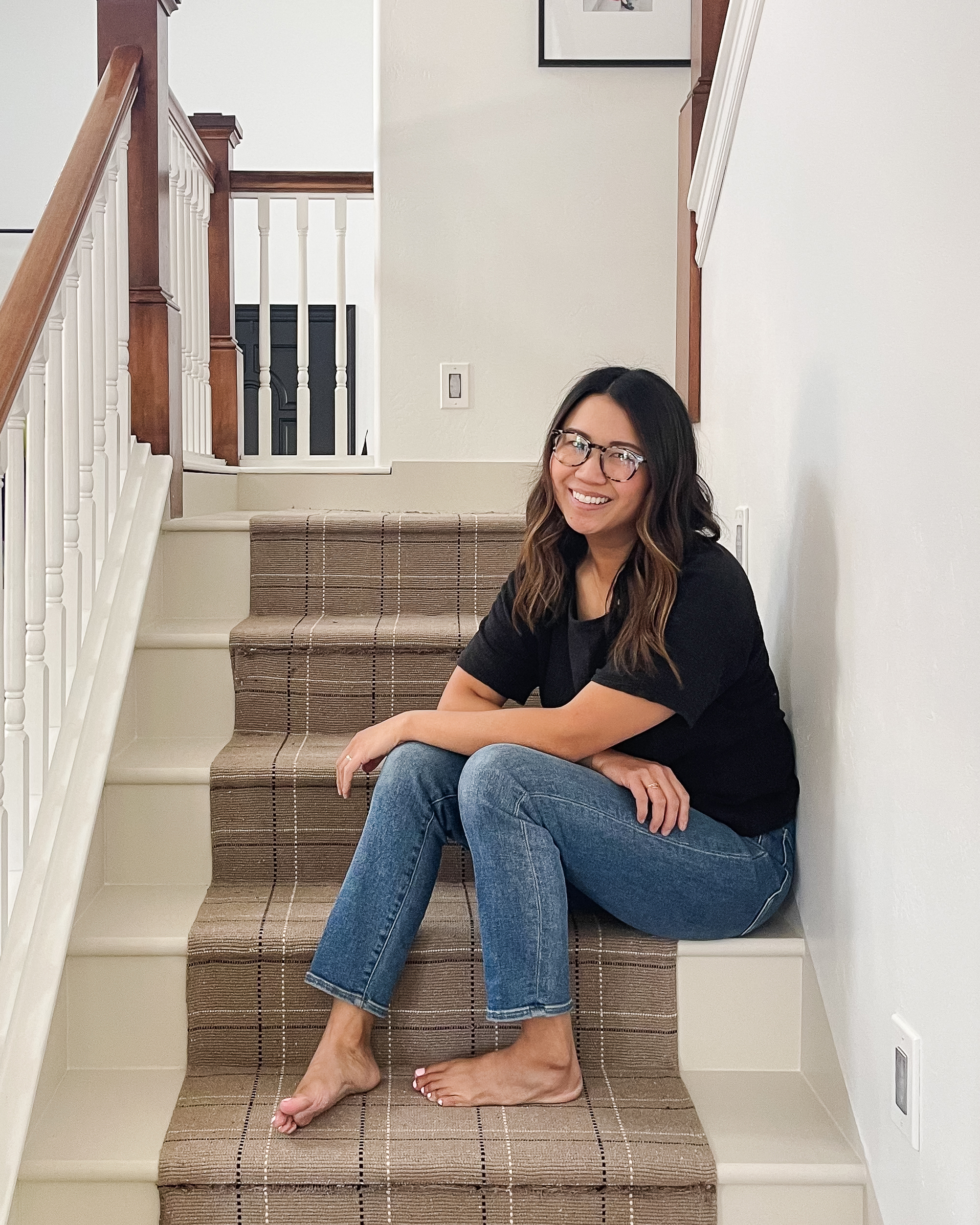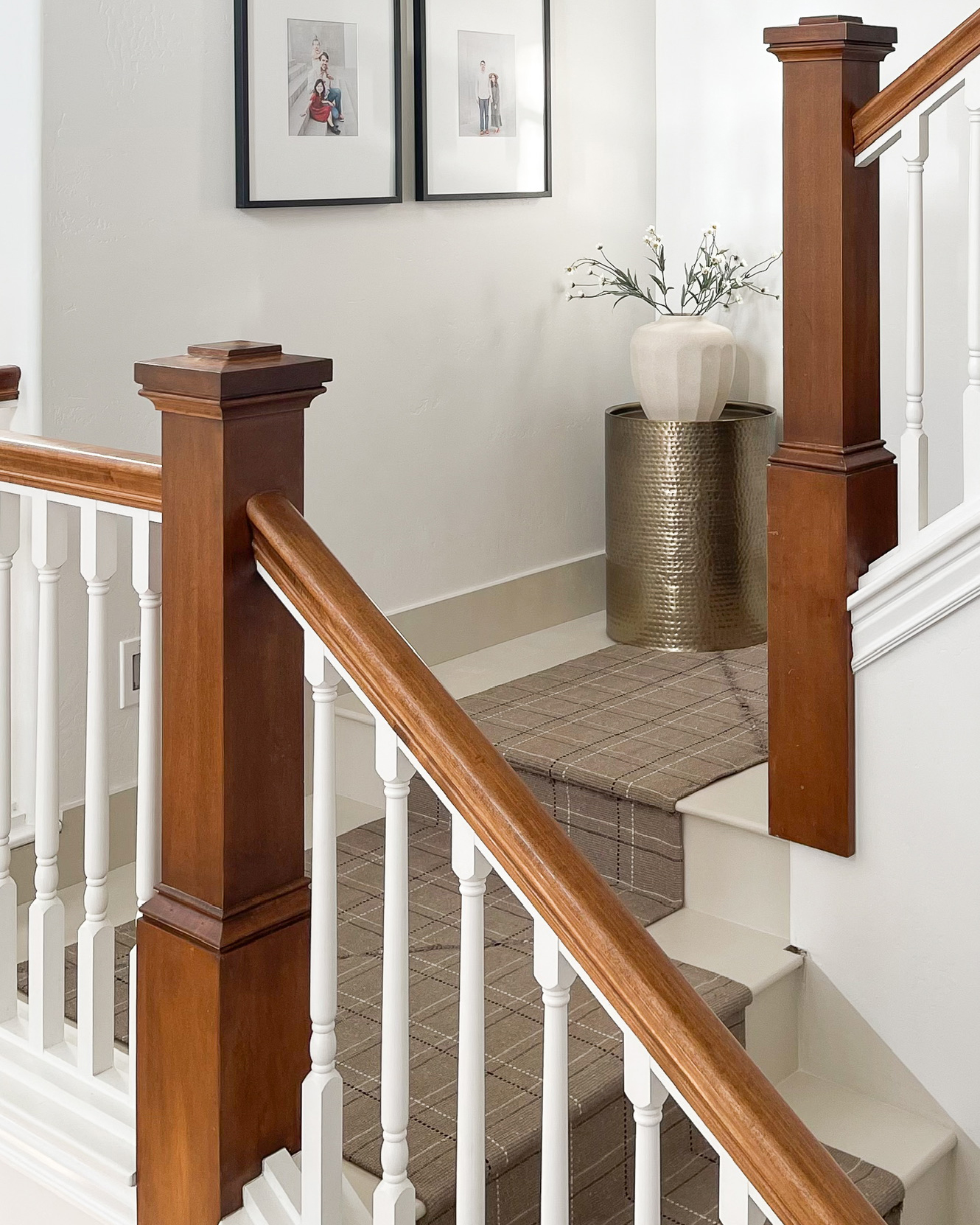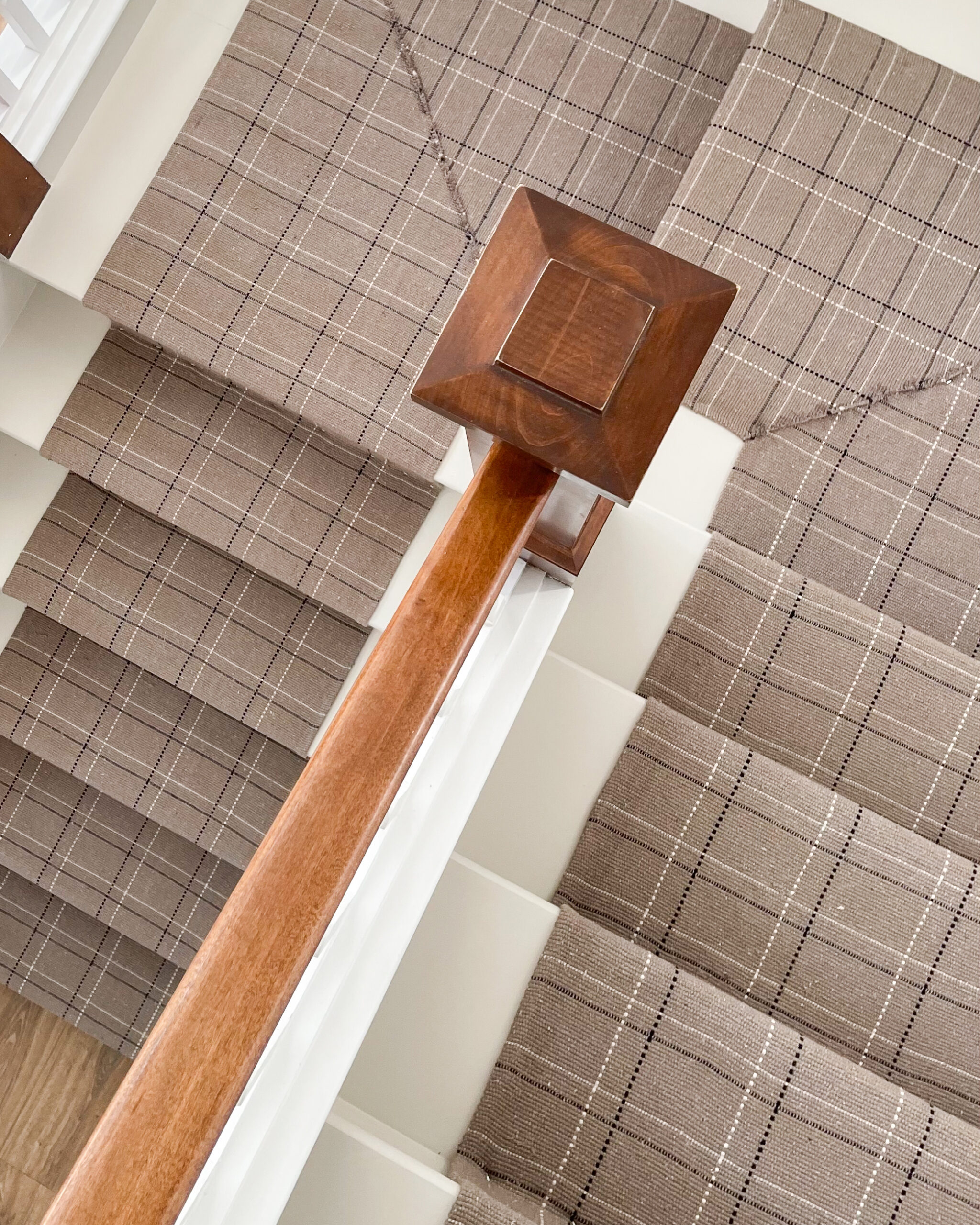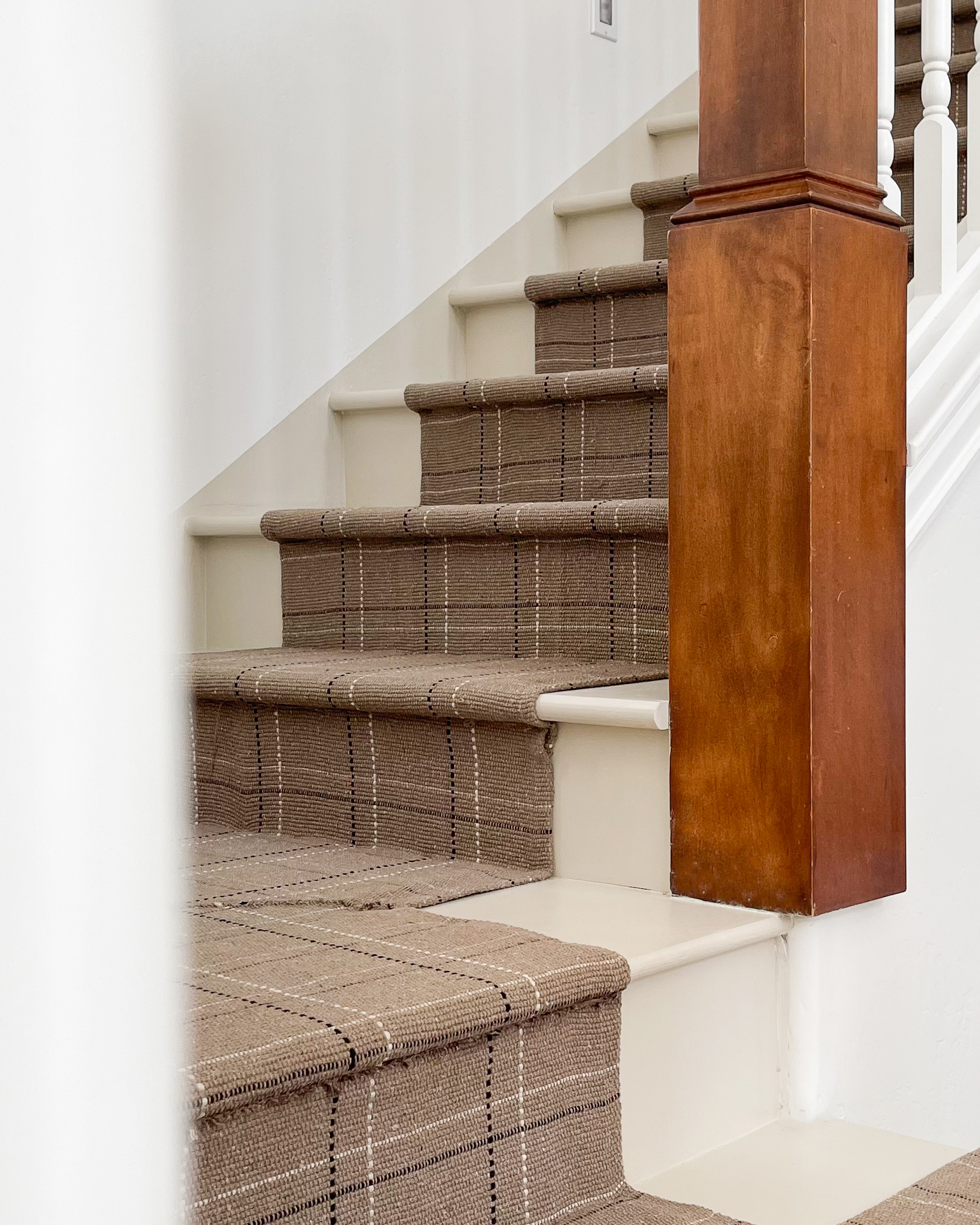 Removing the brown carpet really brightened up this otherwise cool-toned staircase. I love the subtle geometric pattern in the runner and that it's a flat weave, durable material.
Cost Breakdown
Total: $748
*I originally purchased 6 runners but needed 2 more to account for the U shape of our stairs landing. I'd recommend ordering extra so you can get them from the same order. Some of my runners were slightly smaller in width and didn't match up with the other rugs, causing some issues later.
Not a bad price, in my opinion! Hiring this might have cost in the $2-4k range or more, although I never got a quote because I always intended to do it myself.
Phase 2 will include more trim work and figuring out what to do with the mega tall 19′ foot ceiling wall in the landing.
I will be diving into a tutorial post with additional details, tips, and tricks, so look for that in the coming weeks!
Shop the Post:

*Disclosure: This post may contain affiliate links. If you purchase a product, I may earn a small commission at no additional cost to you. Thank you for supporting my blog.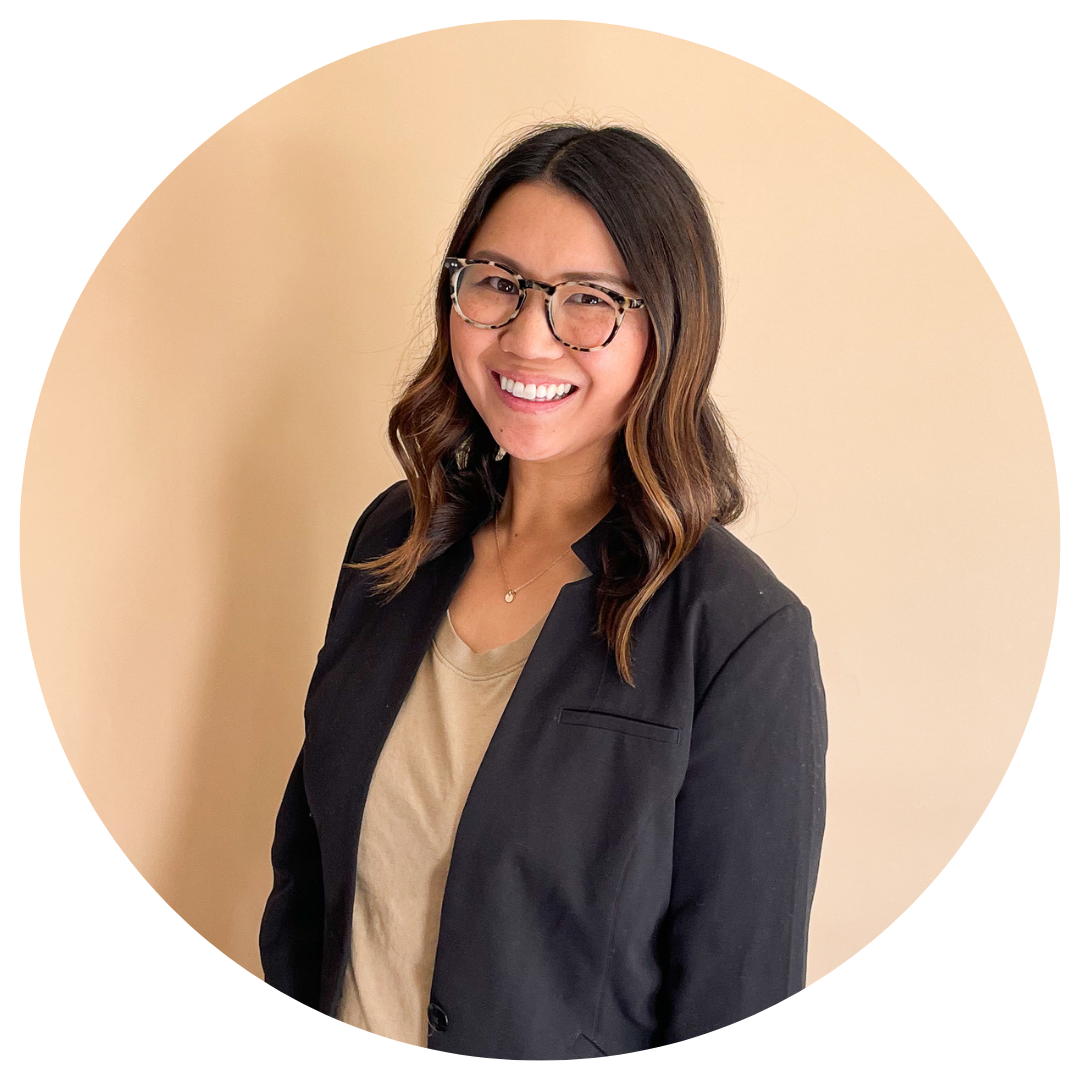 Hi, I'm Tiffany!
I'm so glad you're here. I hope you'll see this space as a source of inspiration and encouragement to take the first step in making your home a place you want to be, wherever that may be.
You can expect to find approachable DIY projects and tutorials, opinions on home design, and all the fun stuff that comes up in-between.
Our home is a place we want to share with friends and that includes you.