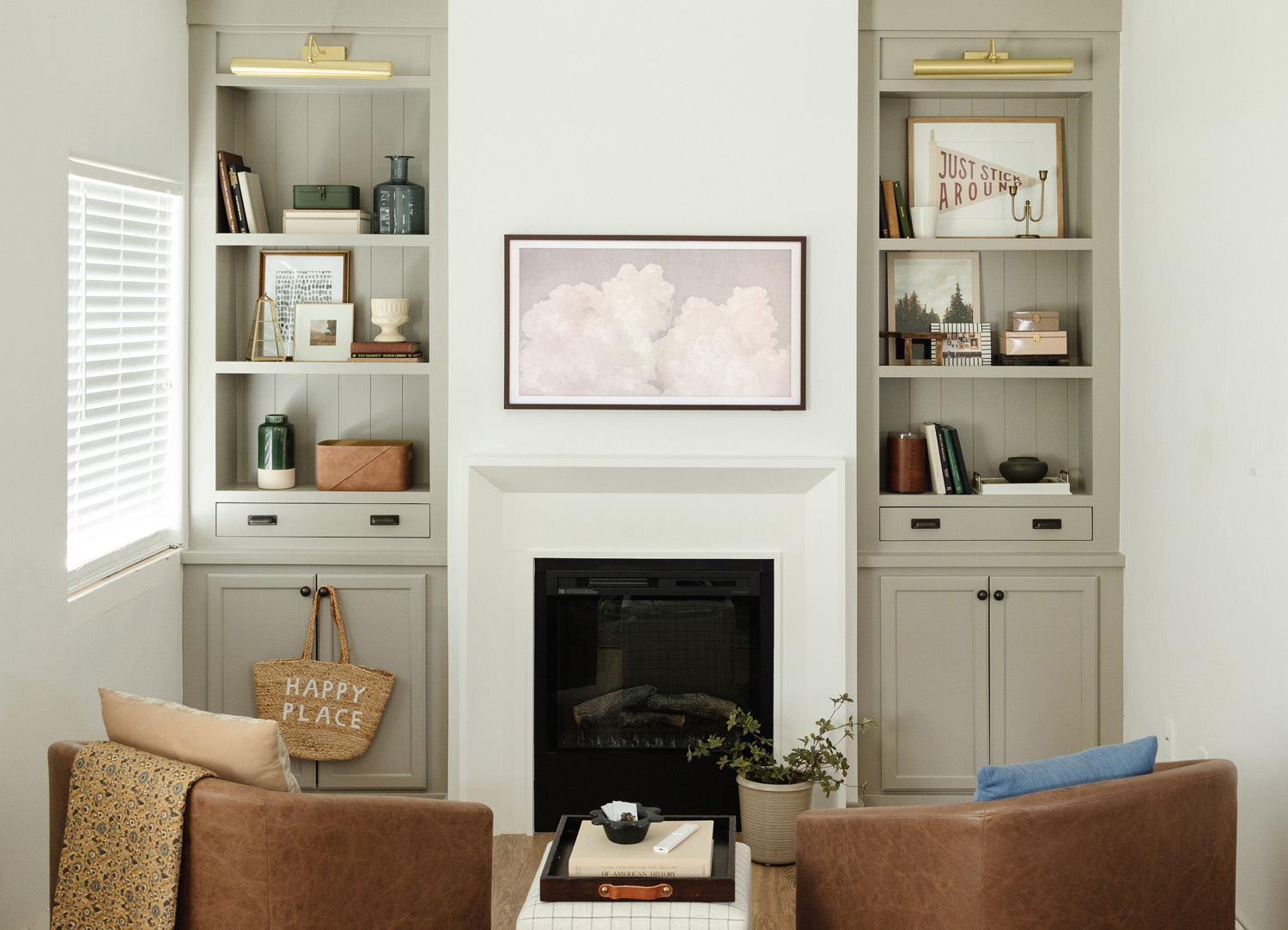 I'm so happy and proud to share our primary nook fireplace reveal after months of working on it for the One Room Challenge. While I didn't complete this space in that timeframe, the challenge itself motivated me to start the project and finish it through, even if it's late.
Looking back at my mood board and wishlist for this space, the overall vision came to life—we added an electric fireplace, built-in cabinets and shelving, overhead sconce lighting, and DIY'd a faux tree that I forgot to include when shooting these photos (don't worry, I'll bring it up and shoot it again).
But I also changed my mind (actually, couldn't make up my mind) about some of the elements as I moved from phase to phase. I think some of my best ideas and designs come to me mid-project and I really love that about the creative process.
Here's a reminder of where we started: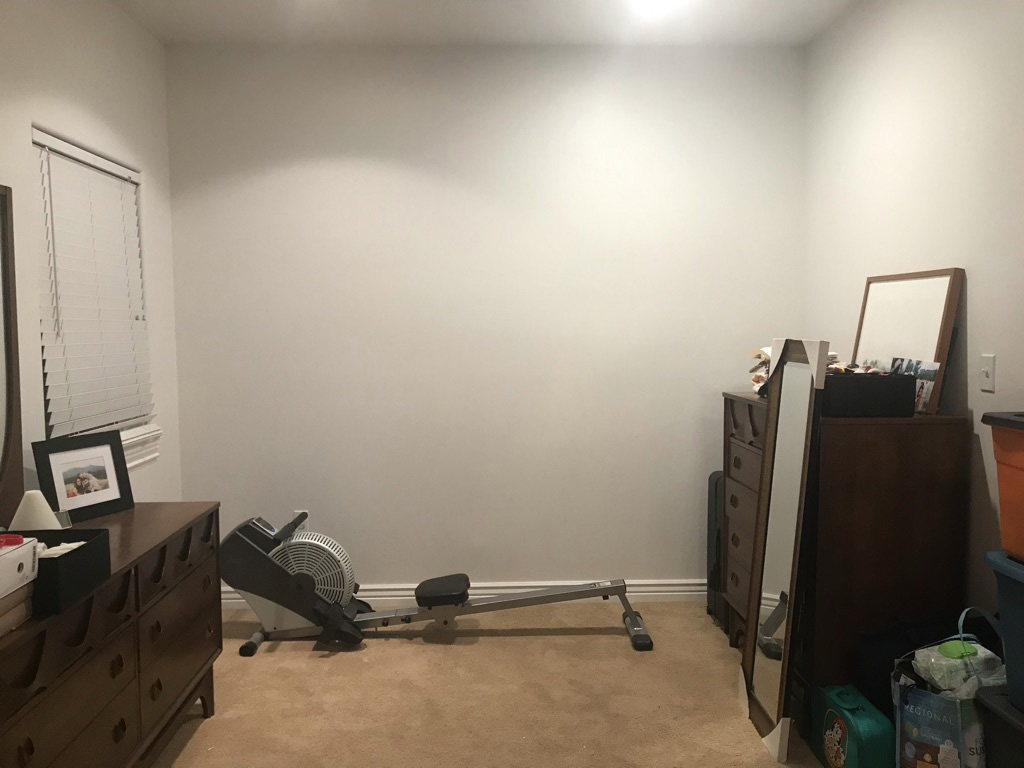 And today!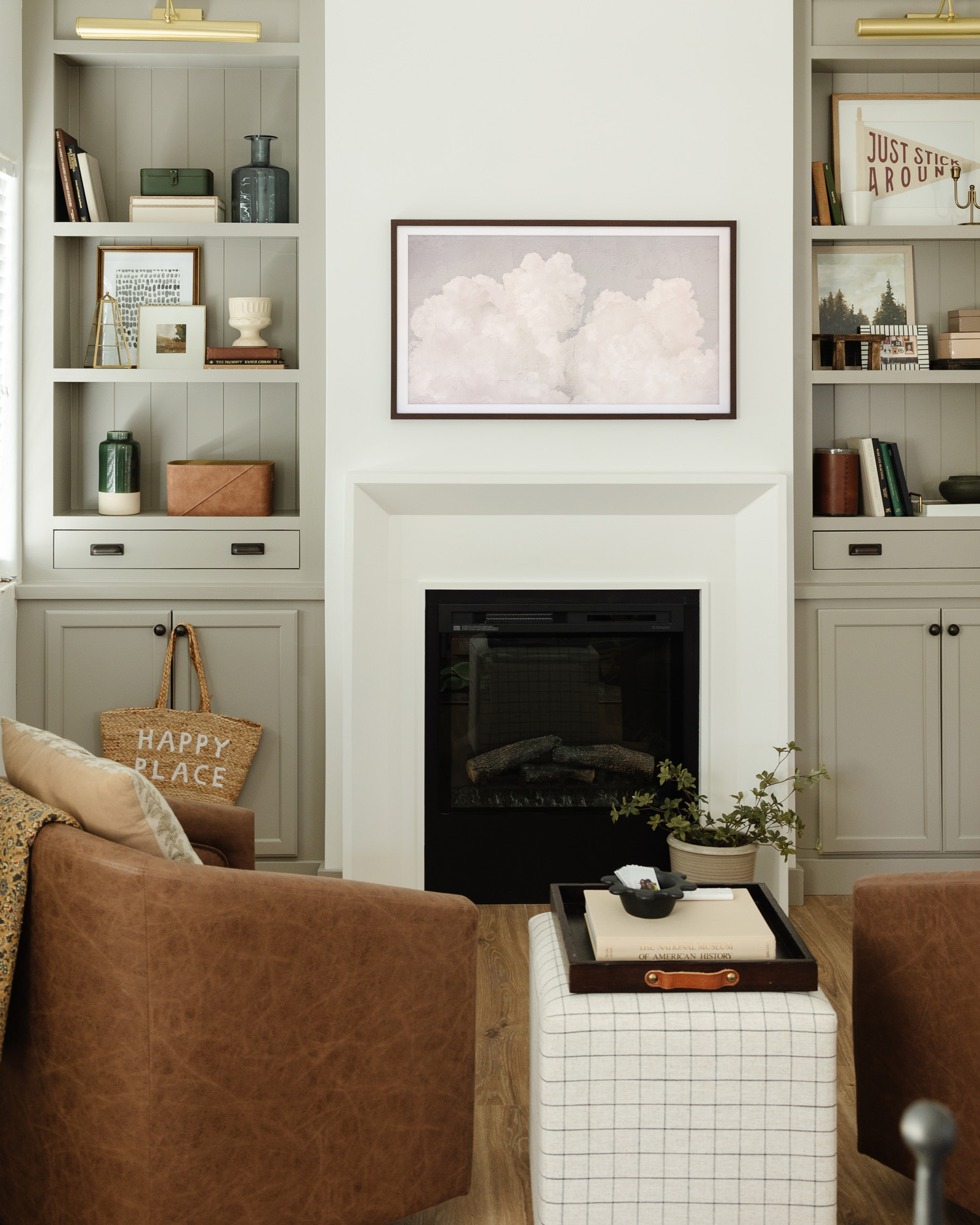 It feels like it has been there all along, doesn't it?
Having a completed space in my own bedroom feels like the ultimate (re)treat since your own bedroom is usually a room that gets pushed to the back burner since no one will see it.
But I see it every day and love it.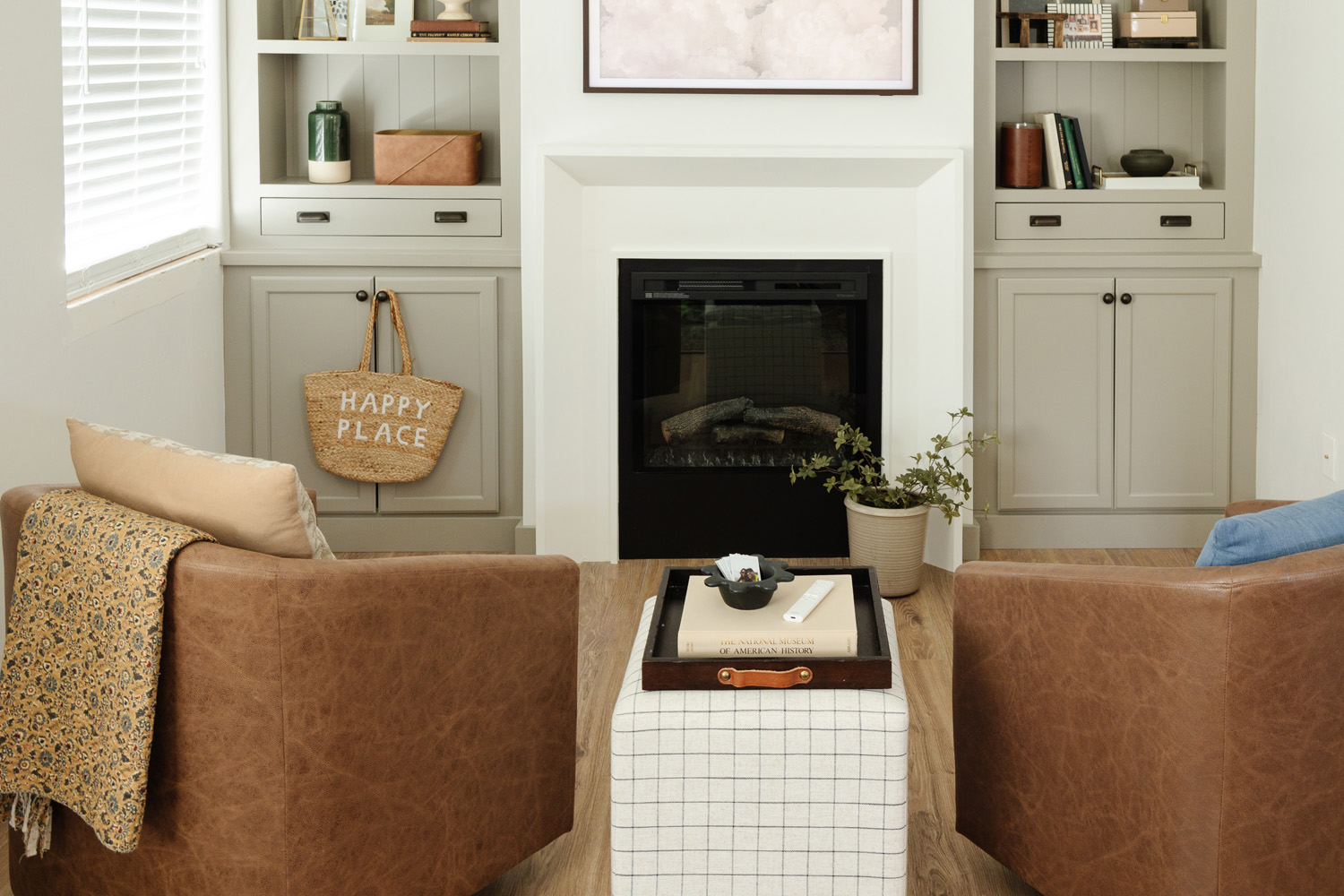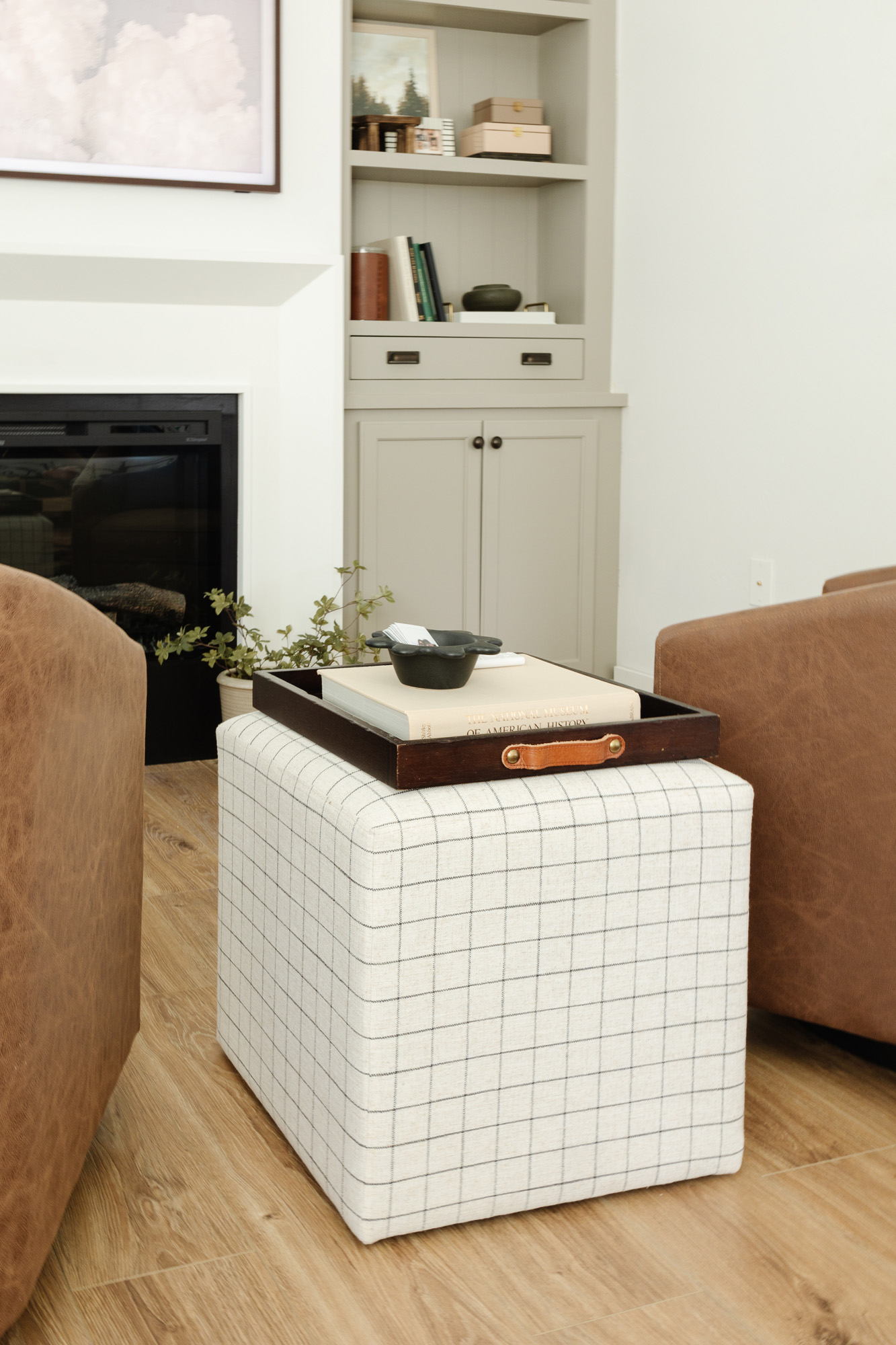 I originally planned to source a smaller sofa for this space, but found these faux leather swivel chairs that ended up being perfect in here. I can swivel in any direction depending on whether I'm facing the bed and talking to Brandon or the TV and playing Xbox.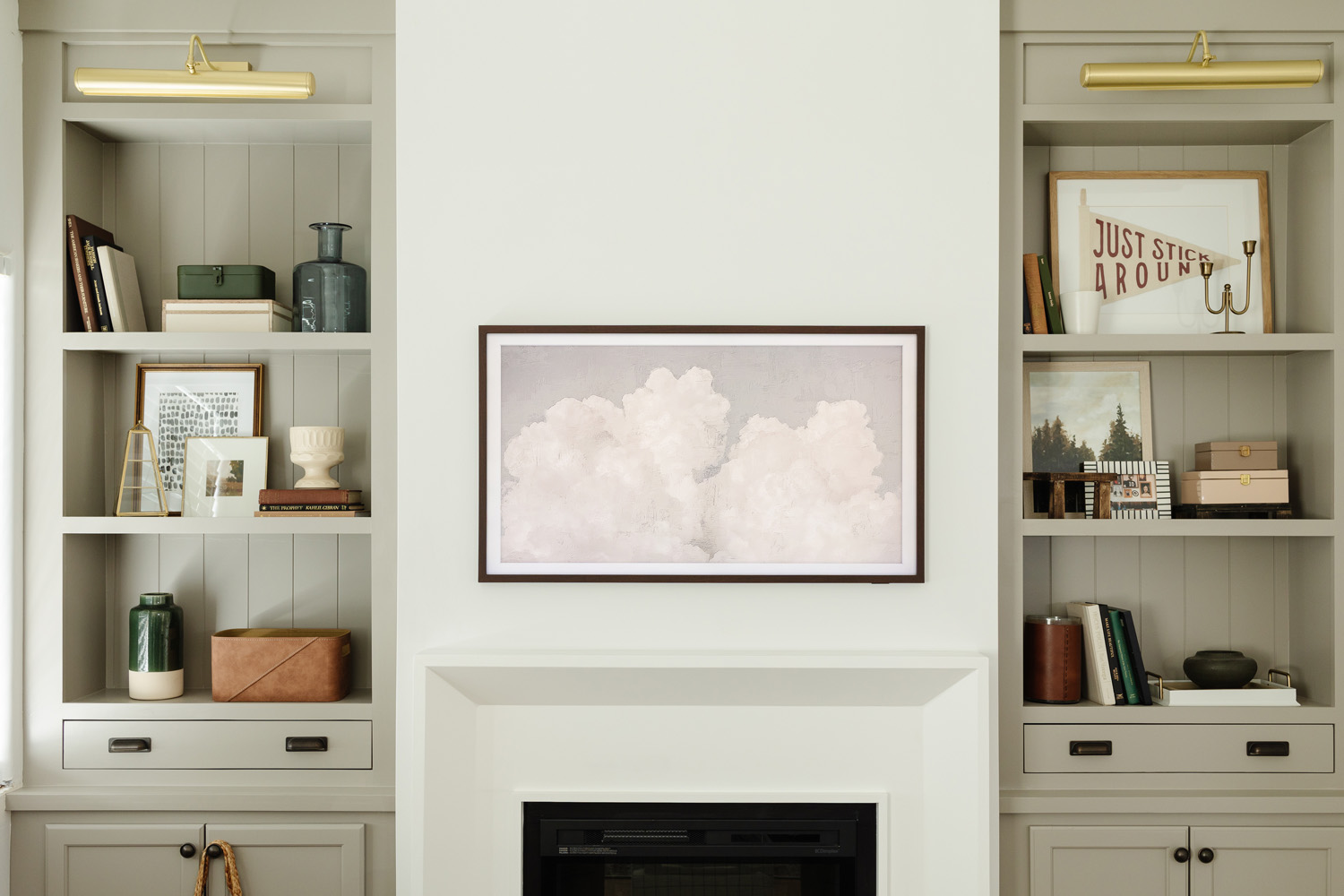 Styling always takes the longest for me because I need time to sit with the space and feel it out. So this is the first iteration of the shelves. I didn't want to delay the reveal because my shelves weren't perfectly styled yet.
I shopped my home for most of these decor items and purchased a few new art pieces and frames. A follower sent me some vintage books to use and they're perfect!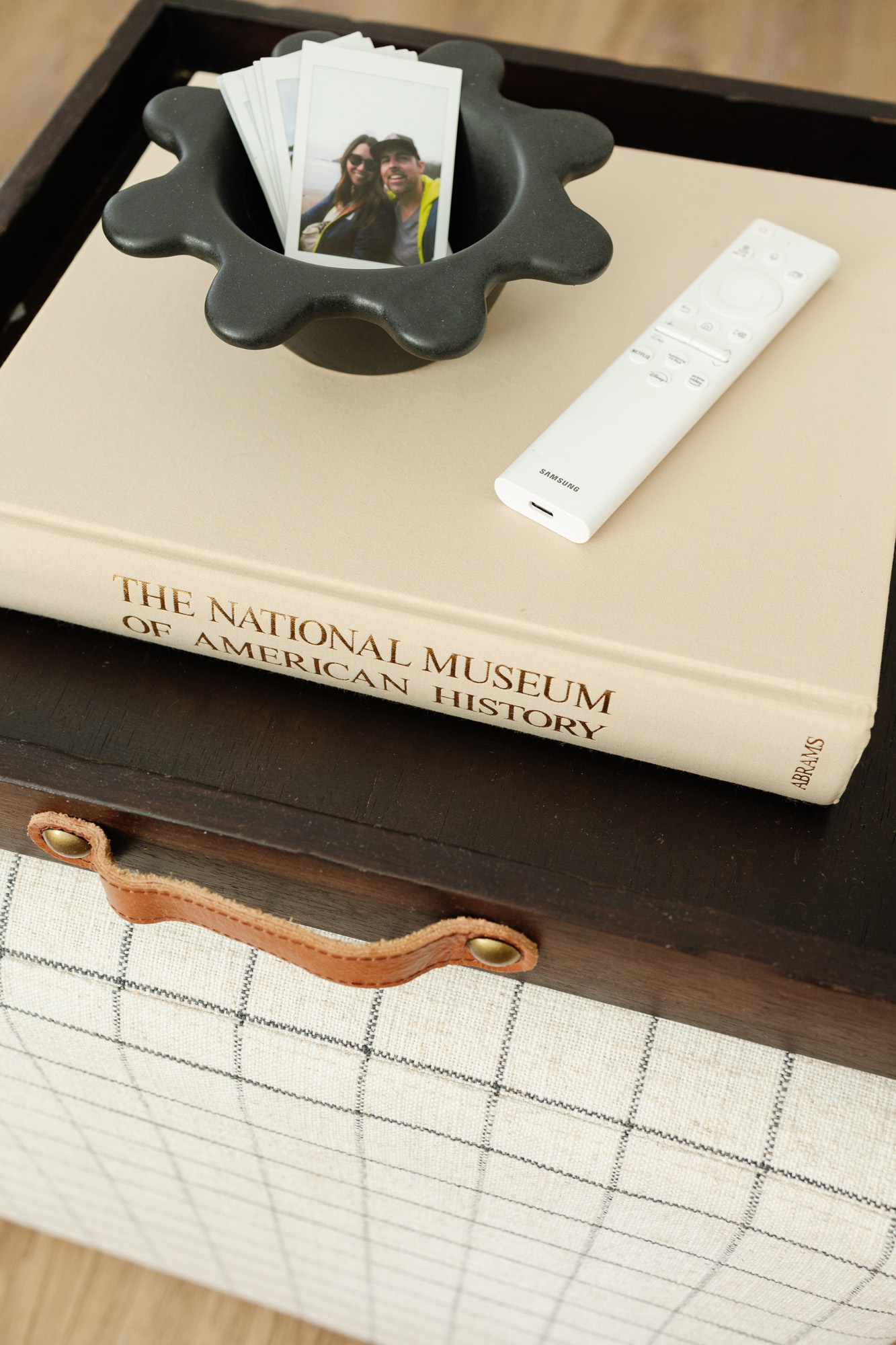 I have some small details to finish up like trimming the window (still deciding on what to do there) and adding baseboards back to the rest of the room, but I think we can officially call Phase 1 of our primary bedroom reno done. 🙂
Sources:
Built-ins paint color: Sherwin Williams Intellectual Gray – SW7045
Fireplace color: Dunn Edwards White – DEW381
Fireplace interior: Sherwin Williams Black Magic – SW6991
Paint: Sherwin Williams Emerald Urethane Trim Enamel in Satin
Art: Anee Rabbit
Hardware: drawer pulls, knobs
Lighting: picture light sconces in satin brass
Shop the Post:

*Disclosure: This post may contain affiliate links. If you purchase a product, I may earn a small commission at no additional cost to you. Thank you for supporting my blog.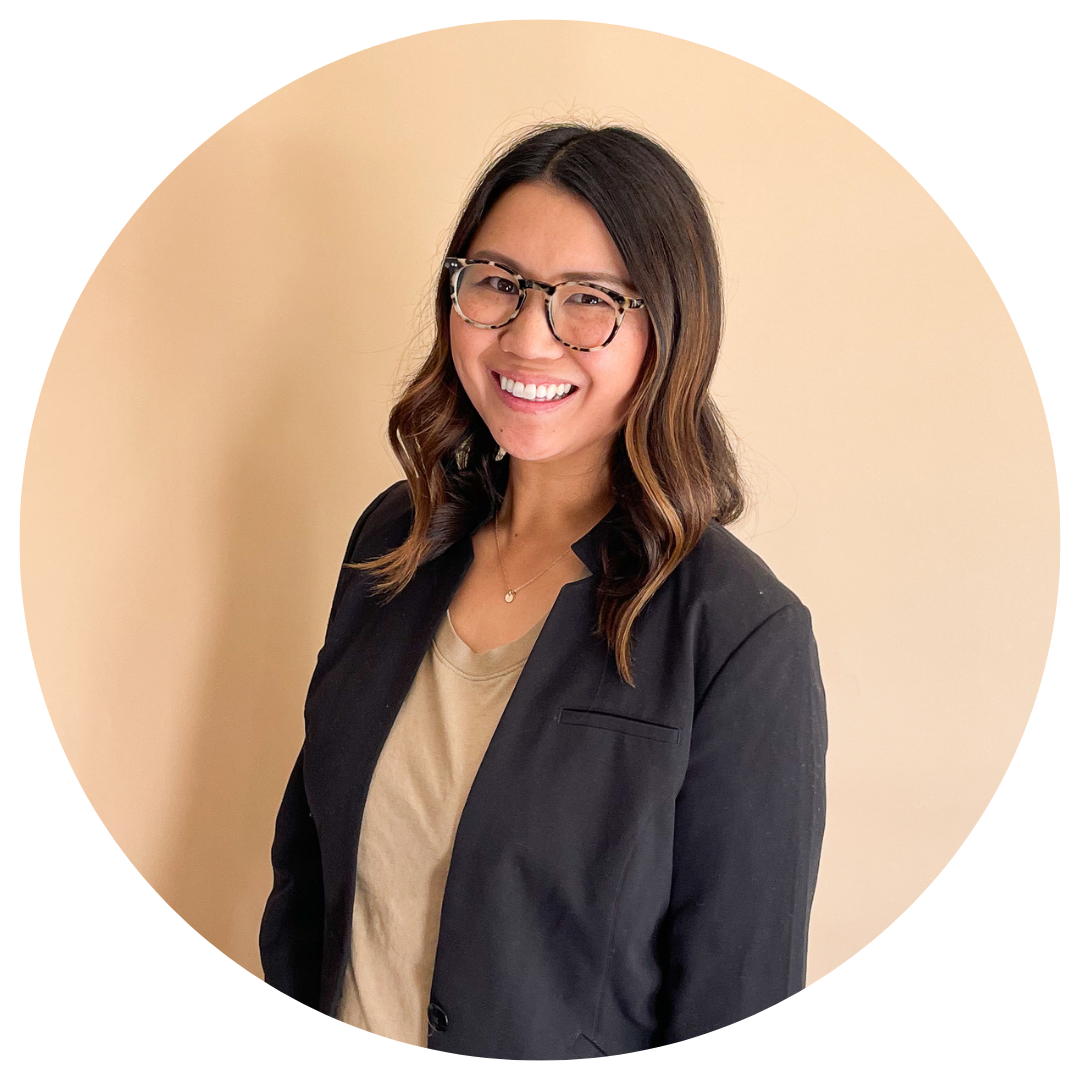 Hi, I'm Tiffany!
I'm so glad you're here. I hope you'll see this space as a source of inspiration and encouragement to take the first step in making your home a place you want to be, wherever that may be.
You can expect to find approachable DIY projects and tutorials, opinions on home design, and all the fun stuff that comes up in-between.
Our home is a place we want to share with friends and that includes you.