It makes me laugh that I even spent time to put together a Valentine's Day Gift Guide because we don't do Valentine's Day, but I found myself making mental notes about a few items that I thought would be good gifts for those that do, spouses, partners, gal pals included! These are all gifts that I would love to receive; however, I have most of them already and that's why I'm here to share.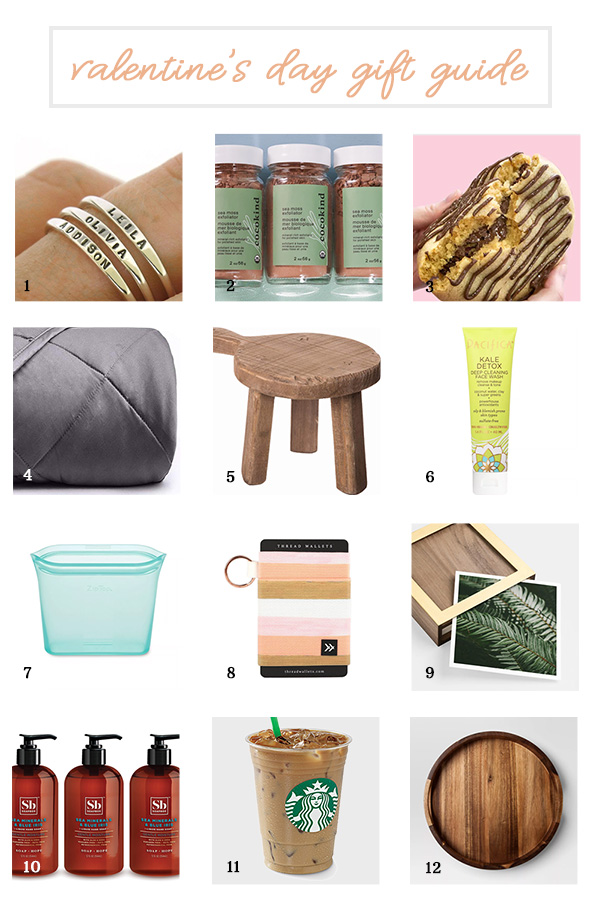 Tiny Stacked Rings – I have two of these rings, one for each of my girls. I wear them stacked instead of my wedding bands because pregnancy made my fingers swell and… they haven't gone back? My wedding rings are a little snug and I'm afraid I won't be able to get them off. I also like these tiny rings because I don't have to worry about scratching O's face with my wedding ring.
Organic Sea Moss Exfoliator – A friend of mine has gifted me several of these products from CocoKind and I really like them. Last year I suggested the Matcha Green Tea stick. You can't go wrong with either. Love the lip balm, too.
Crumbl Cookies – Show up to anyone's house with a box of fresh baked cookies and I guarantee you'll bring a smile to their face.
Weighted Blanket – I think I'm due for a weighted blanket. I sleep with my duvet, another fleece blanket on top, and usually a pillow or two for weight.
Mini Wooden Stool – This a great little stool for a candle or to use on your styled shelves. I have the round one but it also comes in a rectangle.
Pacifica Kale Detox Deep Cleaning Face Wash – I picked this up to try to get rid of this pimple on my face and discovered that it smells like my favorite shampoo ever that Aveda discontinued, Sap Moss. It smells so good. I picked up a mini travel version to try and it's plenty!
Reusable Sandwich Bag – I slice up a honeycrisp apple every morning before I take Tilly to school and use a reusable bag. This one is great because it can stand on its own and it's easy to get one hand in… while you're driving.
Thread Wallets Slim Wallet – This is my daily use wallet. It keeps my cards and ID in it (I don't carry cash) and fits easily into my coat pockets. I don't have to fumble with opening a wallet and digging through it. I also attach my car keys to it so everything stays together.
Brass and Wood Display Box – I always welcome anything that helps me print and display photos around my home. These (and all of their products) are stylish and well made.
SoapBox Hand Soap, Sea Minerals & Blue Iris – I stayed at an airbnb once that used SoapBox for their bath items and I fell in love.
Starbucks Gift Card – No one will ever say no to a Starbucks gift card, I promise. Bonus is that you can send this electronically!
Serving Tray – I've been into making charcuterie boards lately and this tray would be a great base to do one in. Bonus that it has sides for easy transport.
More love!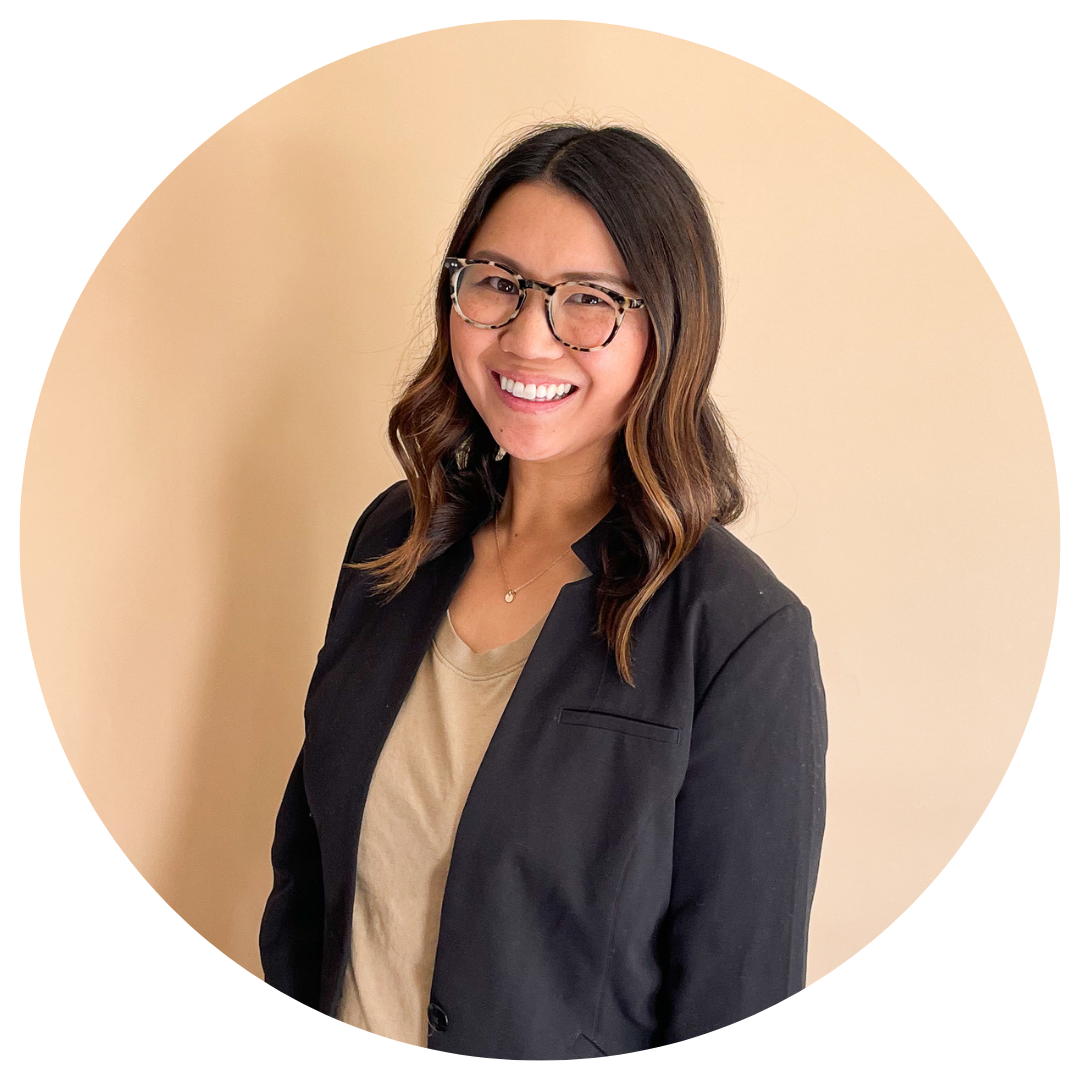 Hi, I'm Tiffany!
I'm so glad you're here. I hope you'll see this space as a source of inspiration and encouragement to take the first step in making your home a place you want to be, wherever that may be.
You can expect to find approachable DIY projects and tutorials, opinions on home design, and all the fun stuff that comes up in-between.
Our home is a place we want to share with friends and that includes you.