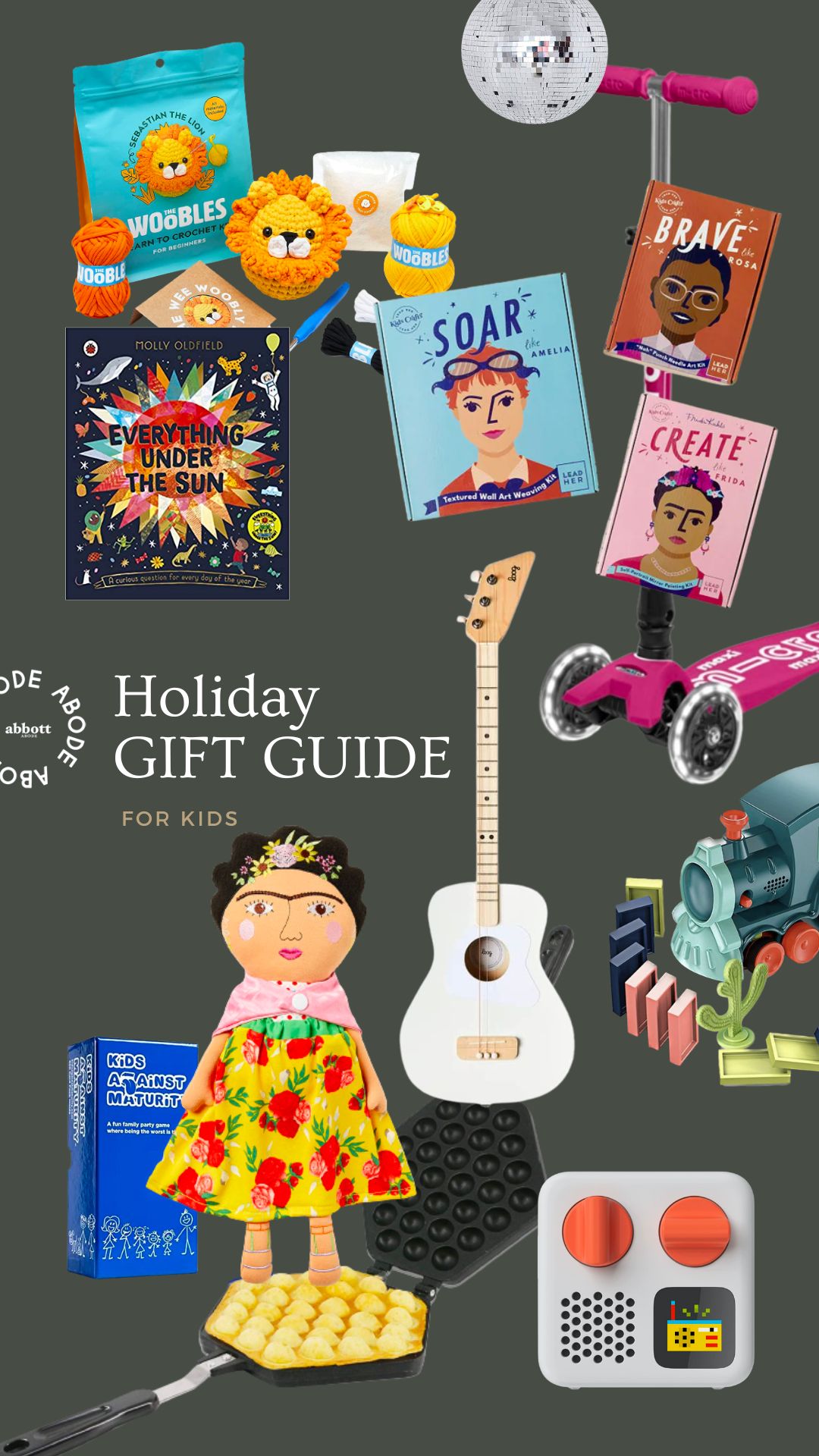 I thought about all of the things that my daughter (almost 8) loves and I kept coming back to books. She can always be found with her nose in a book, reading the same one over and over.
Here are a few things on her list this year, plus some well-loved items in our home.
1. Woobles Crochet Kit – We first saw this on Shark Tank and my daughter immediately asked to add it to her list this year. Comes in a lot of fun animals.
2. Disco Ball – We have a small one in our reading nook and it always creates the most magical light. Sometimes we just watch quietly as it turns and it is a calming tool, in that sense.
3. Inspirational Woman Craft Kit – This kit includes a story about a powerful woman that made history, plus a kit that goes with it. Love this combo.
4. Everything Under the Sun – I first heard about this book from seeing a card for our Yoto player. It tells you about a curious question for every day of the year.
5. Yoto Player – This was a gift we got the girls last year and ended up picking up a mini version for my oldest to use on-the-go. She will listen for hours to audio books and podcasts while drawing or playing. You can also use the app on your phone to listen to tracks if your device isn't available.
6. Micro Scooter – We got each of our girls a scooter last year and it was hands down, the best gift we got. They use it every single day, inside and out (we might have some scuffed up baseboards). I was surprised at how quickly my youngest (2yo at the time) learned how to scoot with no instruction at all. We picked the foldable version for easy transport and bring them with us everywhere.
7. Loog Guitar – We've had this guitar for years now and both girls like to pick it up and play. It's a good size, making it easy to handle. They aren't quite rockin' out yet but we hope it will be soon. Comes in lots of great colors
8. Dominio Train – This one is on the list this year because I think it would be fun, but if I'm being honest, the thought of a thousand more tiny pieces in the house is not helping the anxiety. Haha. But the idea of not having to individually stack the dominos is also appealing…
9. Trailblazer Dolls – These dolls are so cute. I got Tilly the Mae Jemison doll (with matching pajamas) for her birthday last year because she wants to be an astronaut one day. The girls play with her in the bunk beds all the time. I might just add another this year!
10. Kids Against Maturity – This game is hilarious for parents to play with kids that can read but don't quite understand everything just yet. But they think reading the cards are equally hilarious and anything with the word 'poop' is instantly funny.
12. Bubble Waffle Pan – I recently found a great waffle recipe that makes delicious buttermilk waffles and I thought this bubble waffle pan would step the breakfast and 'fun mom' game up to the next level.
I hope you find something fun to put under the tree this year!
Shop the Post:

*Disclosure: This post may contain affiliate links. If you purchase a product, I may earn a small commission at no additional cost to you. Thank you for supporting my blog.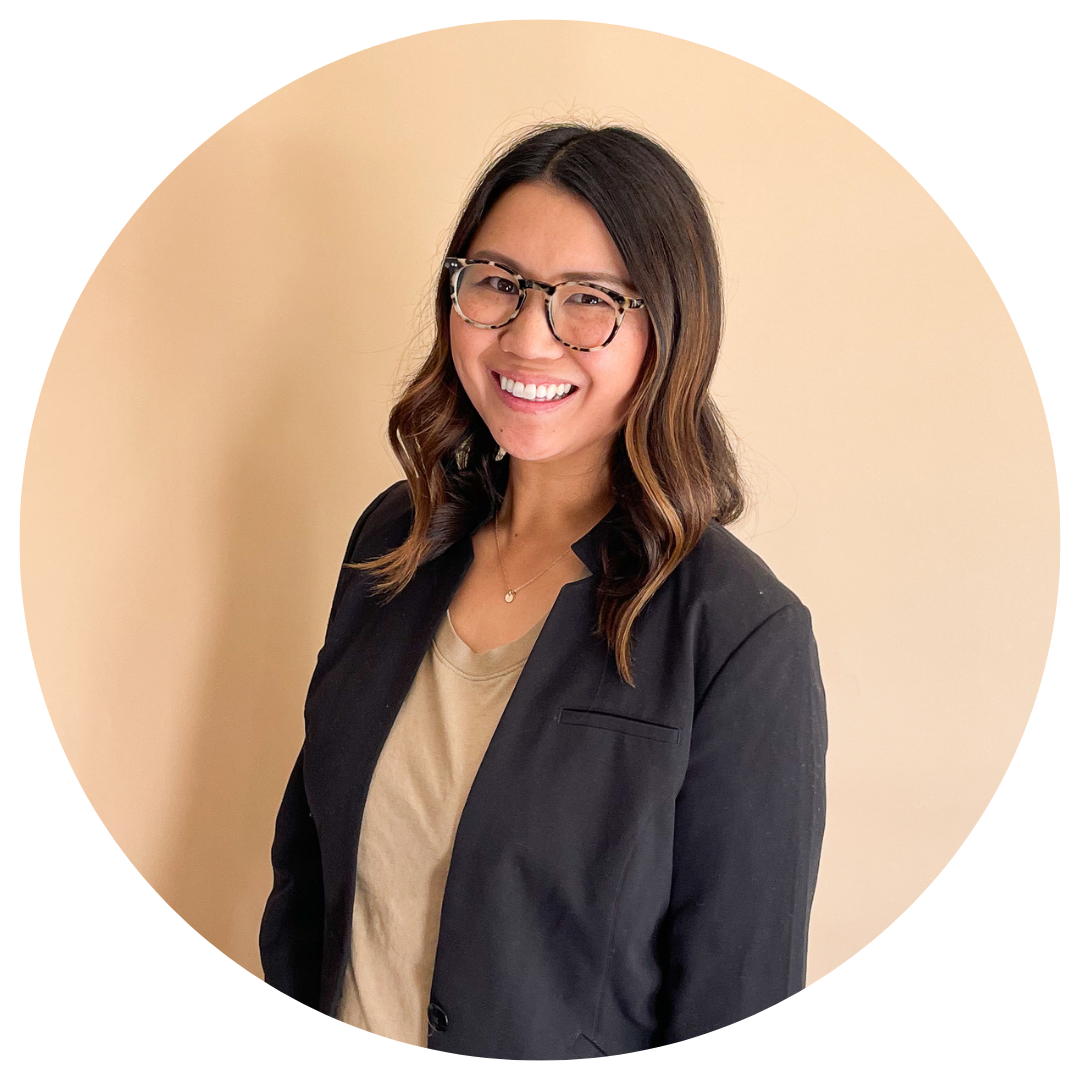 Hi, I'm Tiffany!
I'm so glad you're here. I hope you'll see this space as a source of inspiration and encouragement to take the first step in making your home a place you want to be, wherever that may be.
You can expect to find approachable DIY projects and tutorials, opinions on home design, and all the fun stuff that comes up in-between.
Our home is a place we want to share with friends and that includes you.