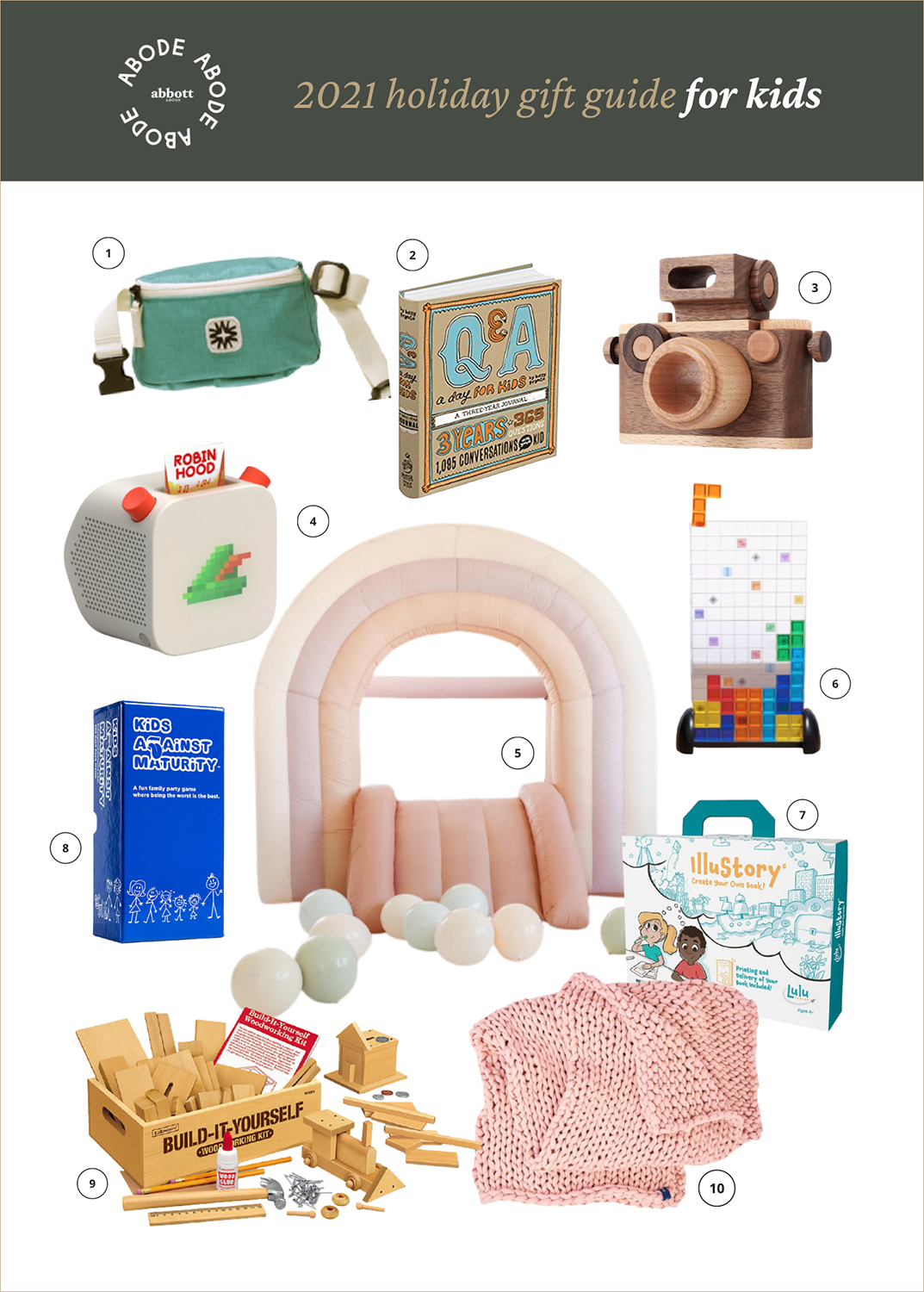 As a general rule, we try to follow the "5 gift rule" when it comes to presents from mom & dad for Christmas. The kids get so many gifts from friends and family that we often try to ask for experiences, subscriptions, or contributions towards the girls' college savings accounts. Because Tilly's birthday is so close to Christmas, most of her gifts get tucked away for another day.
That said, here are several things we have at home that the girls love, and a few on our wish lists for this year.
*Disclosure: This post may contain affiliate links. If you purchase a product, I may earn a small commission at no additional cost to you. Thank you for supporting my blog.
1. Fanny Pack, $24 – Both of our girls have a matching fanny pack for adventuring and storing all of the rocks, sticks, and snacks.
2. Q&A Journal, $14 – This has been on a wishlist for years, but now that Tilly can read and write, I think this year would be great for it. She has already been journaling on her own, but I think having questions and prompts would help take that to the next level.
3. Wooden Camera, $65 – I just grabbed a Wooden 35mm Camera and Wooden Super 16 Pro with Tripod on sale for the girls. It has a real flash, push button, and kaleidoscope lens that will make pretend play a little more real.
4. Yoto Player, $99 – Last year we received a Lunii Storyteller for a gift, which is really similar to this Yoto Player and the Tonies, which you've likely seen around. Tilly really loved her Lunii and listening to all of the different kinds of stories she could create in a choose-your-own-adventure type thing. But sadly, it broke. I might try the Yoto this year.
5. Bounce House, $369 – Bounce houses are so much fun and I think the girls would have a blast in this. They come in a great neutral palette.
6. Tetris, $20 – You've probably seen us play this game in Instagram Stories. As a Tetris lover and competitive person, this is a really fun game to play together as a family. Ask Alexa to play the Tetris theme song for extra fun.
7. Illustory, $24 – This was a gift Tilly received last year from family, but haven't yet opened it yet. Now that she is drawing and writing so much more, she's excited to write her own story and turn it into her very own book.
8. Kids Against Maturity, $30 (with a current $10 off promo on Amazon) – This game is pretty hilarious, even for adults. Our daughter loves it, even if she doesn't completely understand everything.
9. DIY Woodworking Kit for Kids, $40 – While most DIYers could probably make this kit with all of the scrap wood they have leftover from projects, it comes with a variety of smooth pine pieces in different sizes and some basic tools. I think it would be a great gift for someone looking to start building and creating on their own.
10. Weighted Blanket, $139 – If it isn't obvious how much we love these weighted blankets, let me just add it one more time to this gift guide. It's worth it.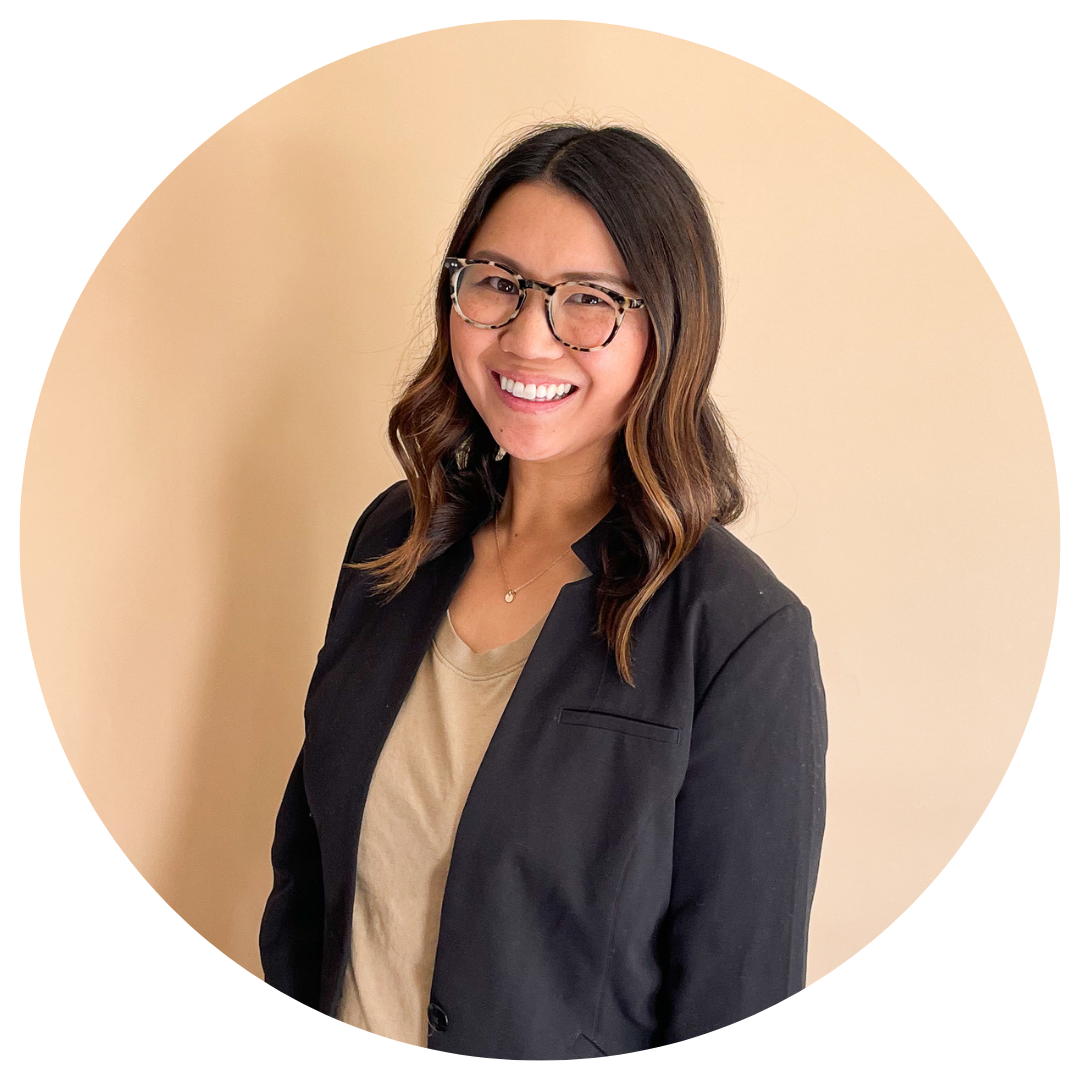 Hi, I'm Tiffany!
I'm so glad you're here. I hope you'll see this space as a source of inspiration and encouragement to take the first step in making your home a place you want to be, wherever that may be.
You can expect to find approachable DIY projects and tutorials, opinions on home design, and all the fun stuff that comes up in-between.
Our home is a place we want to share with friends and that includes you.