I've had this brass Christmas banner in my cart for weeks (as seen on McGee & Co) but couldn't bring myself to spend $25 for it, so I decided to DIY it.
I purchased a pack of gold card stock (50 sheets!) and cut the letters out using my Cricut.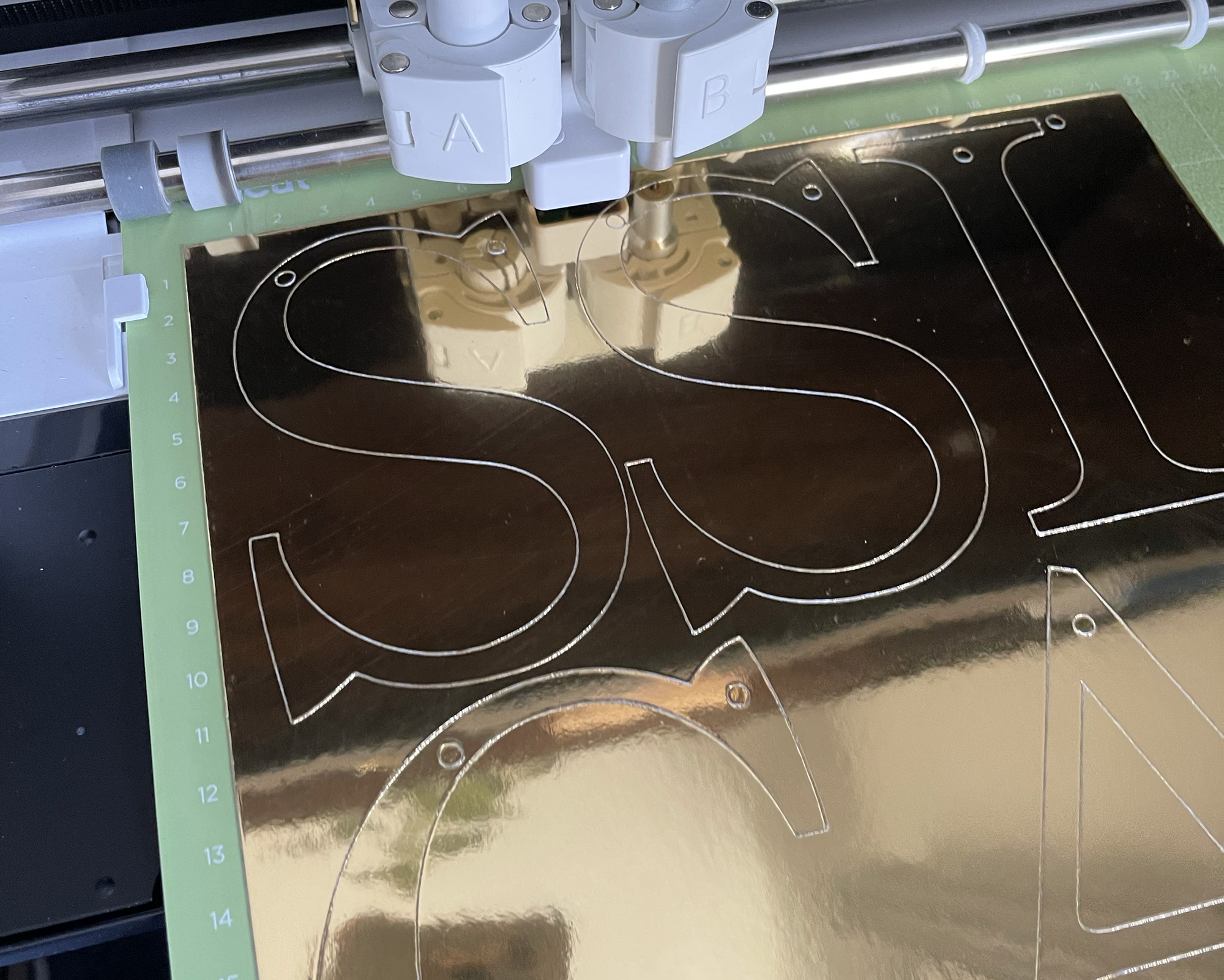 I strung the letters on a velvet ribbon and hung on my mantle. It was a super easy DIY that turned out pretty dang well in my mind!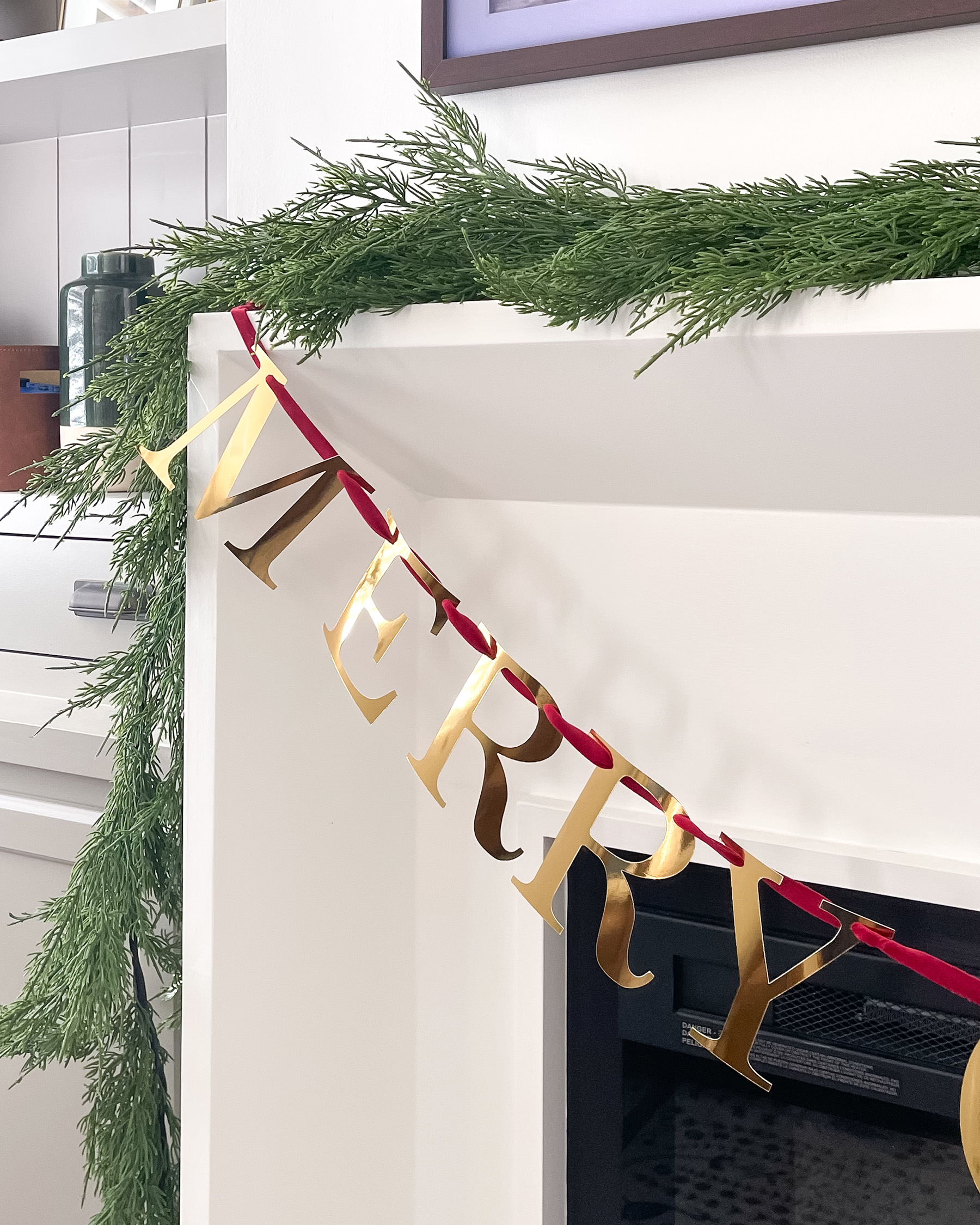 I used 4 sheets of card stock total and have plenty leftover to make other banners (ho ho ho!), monogram gift tags, and so much more. At $0.34/sheet, this banner cost me about $2 to make.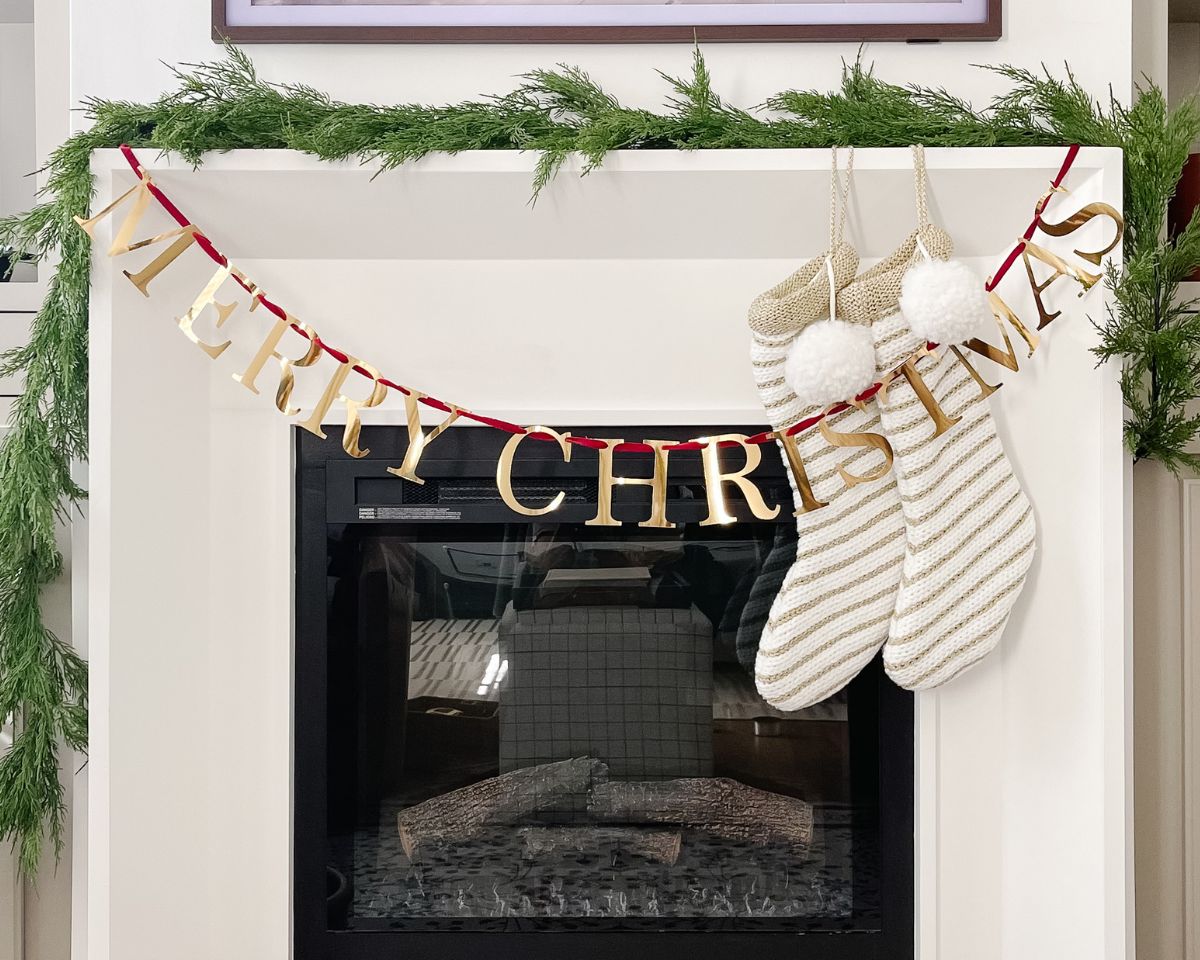 What do you think?
Want to make one for yourself? I'm sharing my design space file for free. Happy crafting!
Shop the Post:

*Disclosure: This post may contain affiliate links. If you purchase a product, I may earn a small commission at no additional cost to you. Thank you for supporting my blog.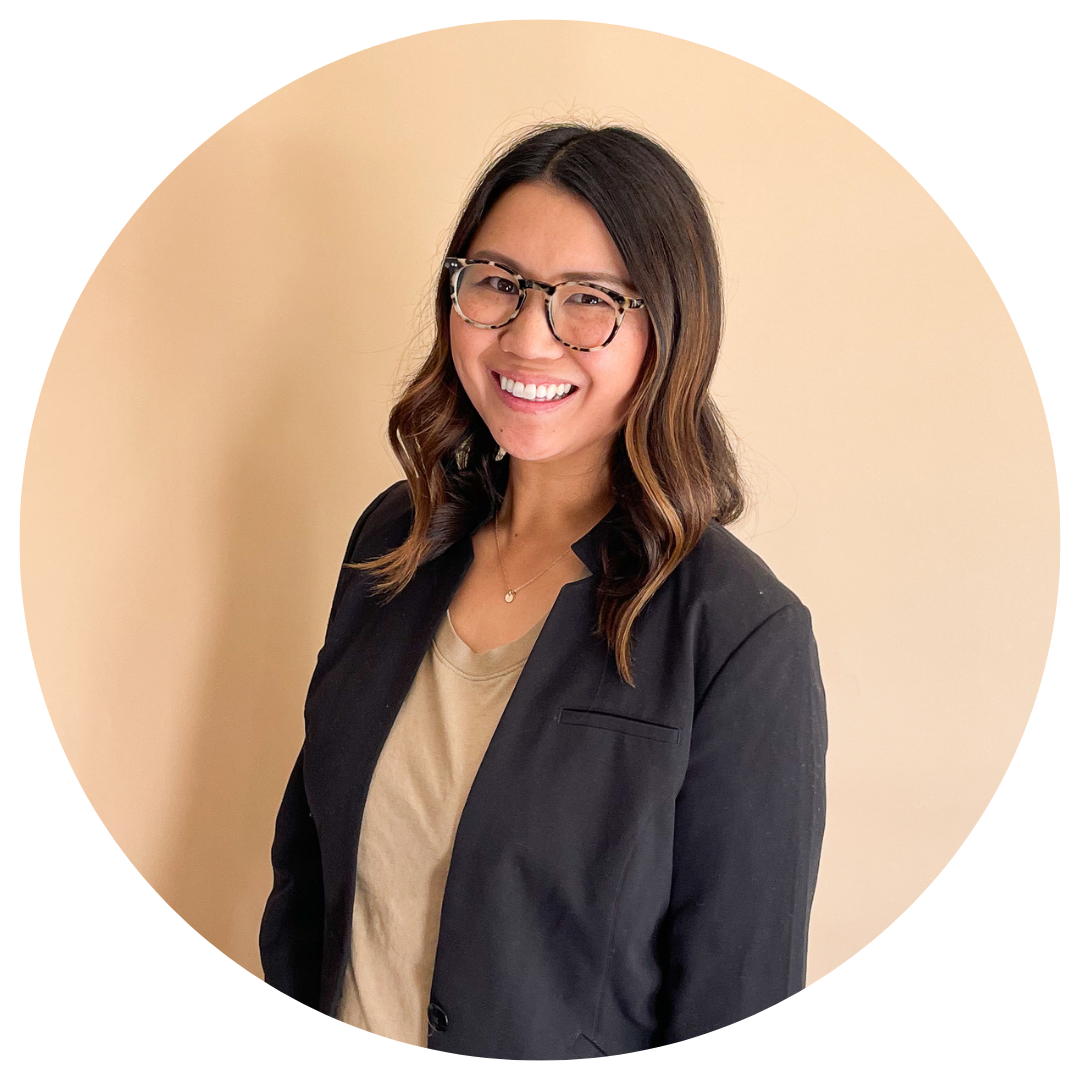 Hi, I'm Tiffany!
I'm so glad you're here. I hope you'll see this space as a source of inspiration and encouragement to take the first step in making your home a place you want to be, wherever that may be.
You can expect to find approachable DIY projects and tutorials, opinions on home design, and all the fun stuff that comes up in-between.
Our home is a place we want to share with friends and that includes you.