Getting the floors laid in the reading nook got me excited to start designing the space. Sometimes sourcing comes easy, but more often than not, it is a process of trial and error and stepping away for lengths of time to find new inspiration.
After I put the girls to sleep, I sat in this space and taped out a rug. I thought about all of the other elements I'm excited to add: a cozy chair, a lamp, patterned curtains. I'll eventually paint the bookshelves once I can pinpoint the rest of the design down.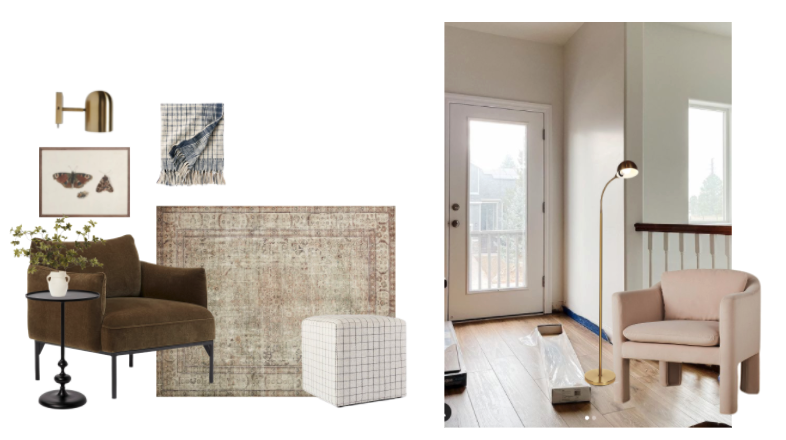 I then sat at my computer and put together a mood board! It was the fastest I had ever put one together and I went to bed feeling excited. This morning I shared the mood board with Brandon, and he was just silent. Literally looked at the board and didn't say a word. Then he said both of the chairs looked like grandparent furniture. But he said he preferred the blush chair because of the rounded shape, which would look good with the rounded area in the juliet balcony.
Here's another option and view: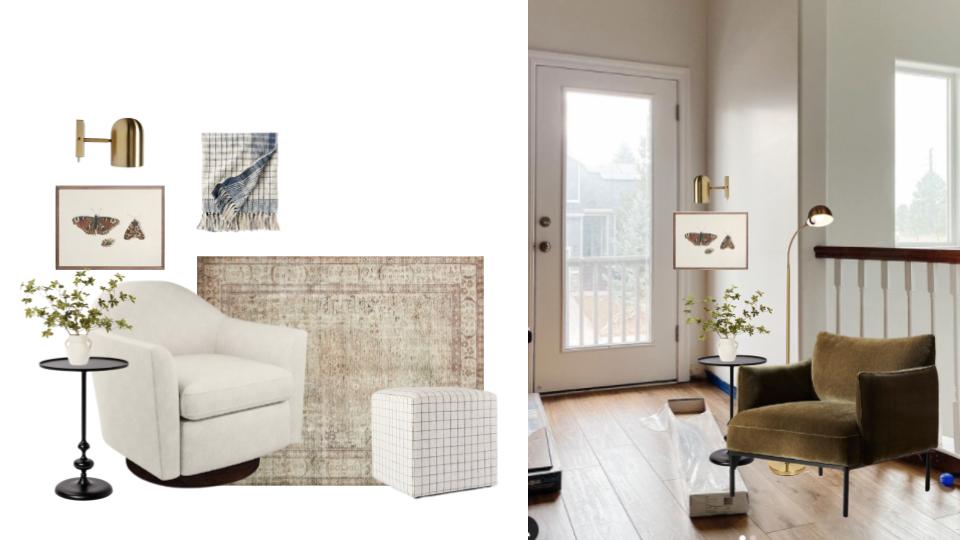 Which one is your pick? I personally am leaning towards the olive green chair, but I might need to work on a little convincing before I can add it to the cart.
Sources to everything I can find below.
*Disclosure: This post may contain affiliate links. If you purchase a product, I may earn a small commission at no additional cost to you. Thank you for supporting my blog.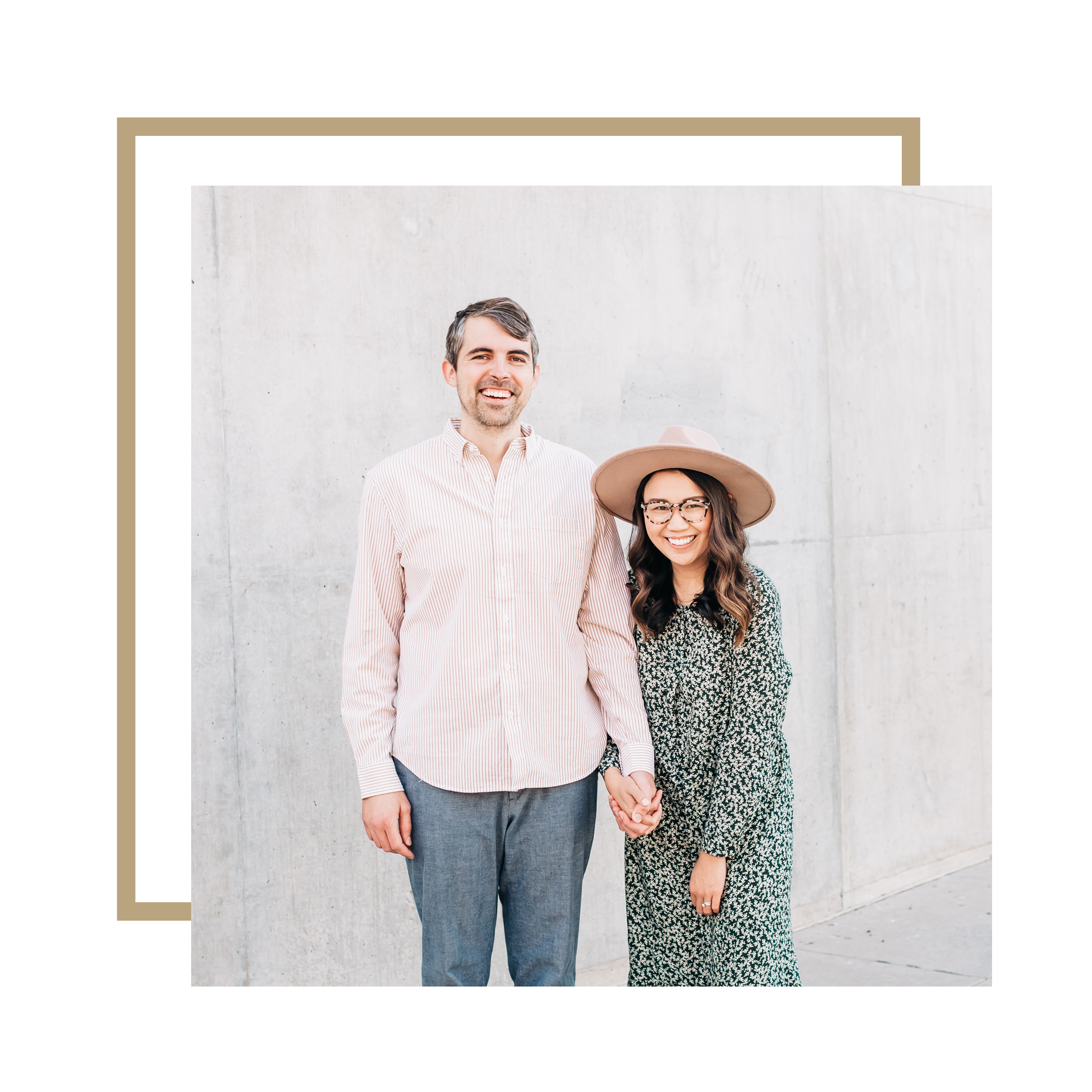 Abbott Abode is a lifestyle blog documenting our journey to making our home a place we want to be, from renovations and makeovers to parenting and family. We're figuring it out as we go most of the time, but hope you'll find encouragement, inspiration, and kindness during your time here.