My youngest daughter turned two last week and we threw a small Toy Story birthday party for her with the theme, two infinity and beyond!
I tried to keep it as simple as possible since it wasn't a party, but we still celebrated with cake and pizza (a la Pizza Planet) and I added a fun display. I wanted to share the sources in case you're looking to do something similar.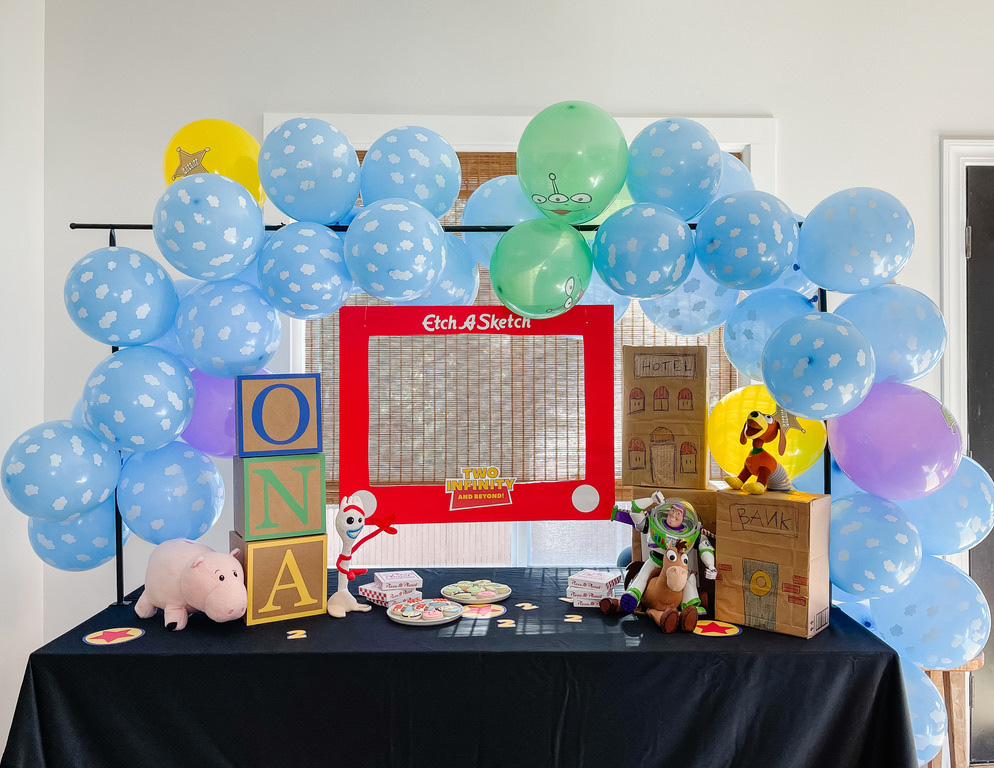 I recently purchased this metal rod stand that anchors over the table and I really like it! I used it for my sister's baby shower last week and then for this display, so it is worth it to me. I couldn't find my black tablecloths, but I happened to have an extra velvet black curtain panel, so I used the reverse side so it wasn't shiny and no one knew the difference.
For the Etch-a-Sketch photo frame, I picked up a foam poster board a red piece of poster board at the Dollar Store. I glued them together and cut the inside out. I used 3″ around on top and sides, and just slightly larger on bottom to accommodate the knobs. Then using my Cricut, I cut the logo, knobs, and sign.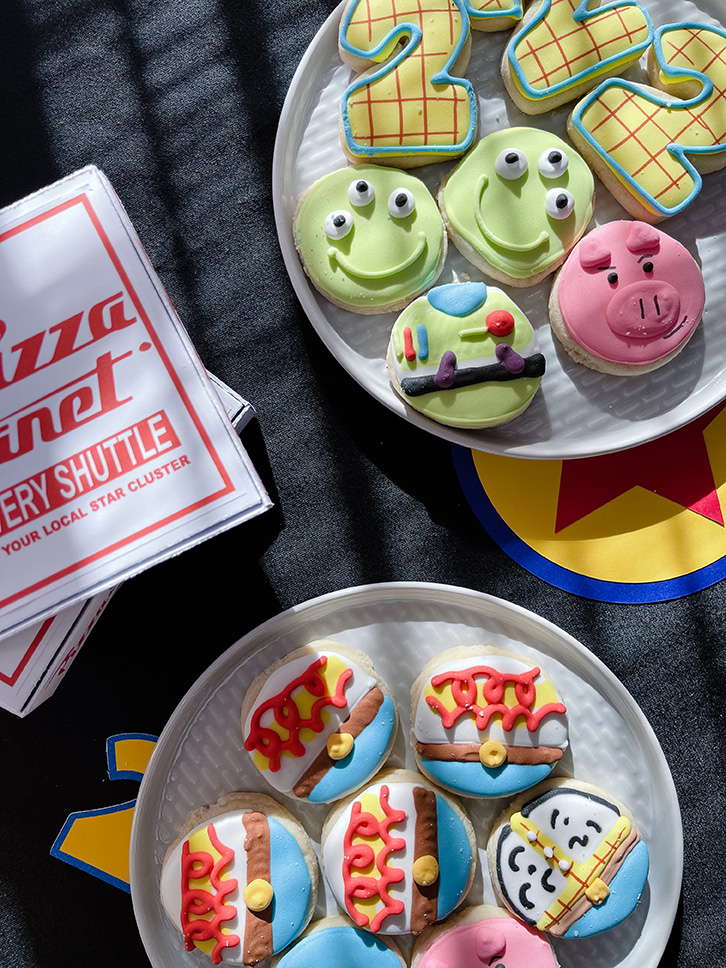 I found the adorable mini sugar cookies on Etsy along with the Pizza Planet favor boxes. You could probably DIY these but I had a lot going on and decided to outsource that. Inside each favor box, I added two cookies and a couple Toy Story temporary tattoos.
I purchased the cloud balloons and Toy Story character balloons on Amazon, along with the balloon pump which I highly recommend. It will save you a lot of time. They were great quality. I used this balloon strip to make the arch, inserting a balloon into every other slot.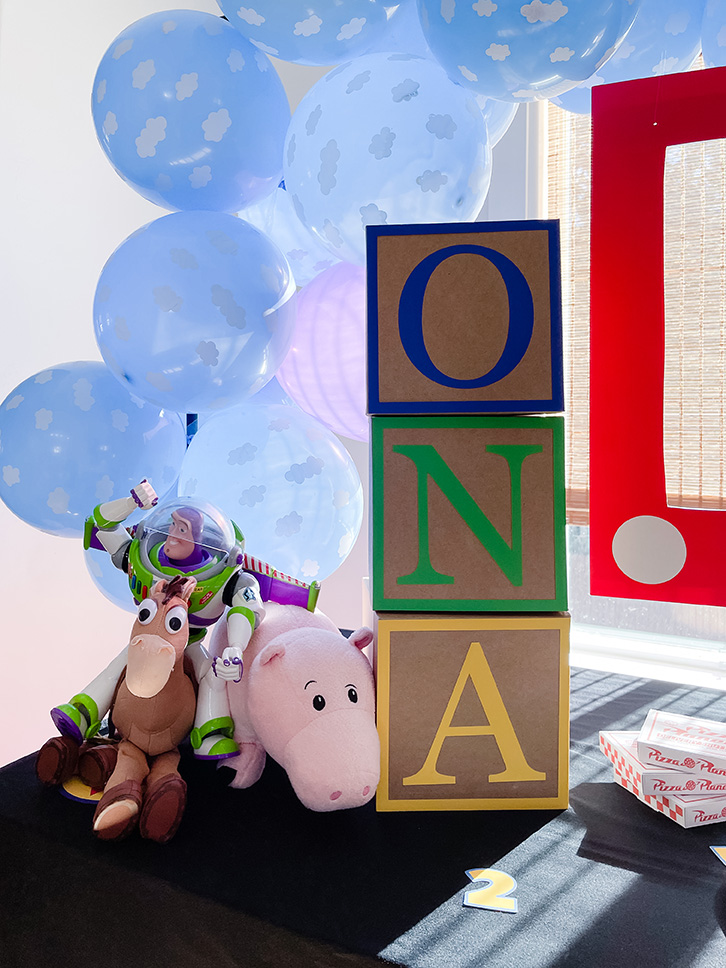 For the oversized letter boxes, I got these square kraft boxes from Michael's and used my Cricut to create the outline and letters.
For Andy's room, we used Amazon boxes covered with brown paper bags and crayons.
And finally, the number 2 cut outs and Pixar ball was cut using my Cricut.
Toy Story is my favorite Pixar series so I really loved being able to create this for my daughter, a big Toy Story fan. Thanks for letting me share another kind of DIY!
*Disclosure: This post may contain affiliate links. If you purchase a product, I may earn a small commission at no additional cost to you. Thank you for supporting my blog.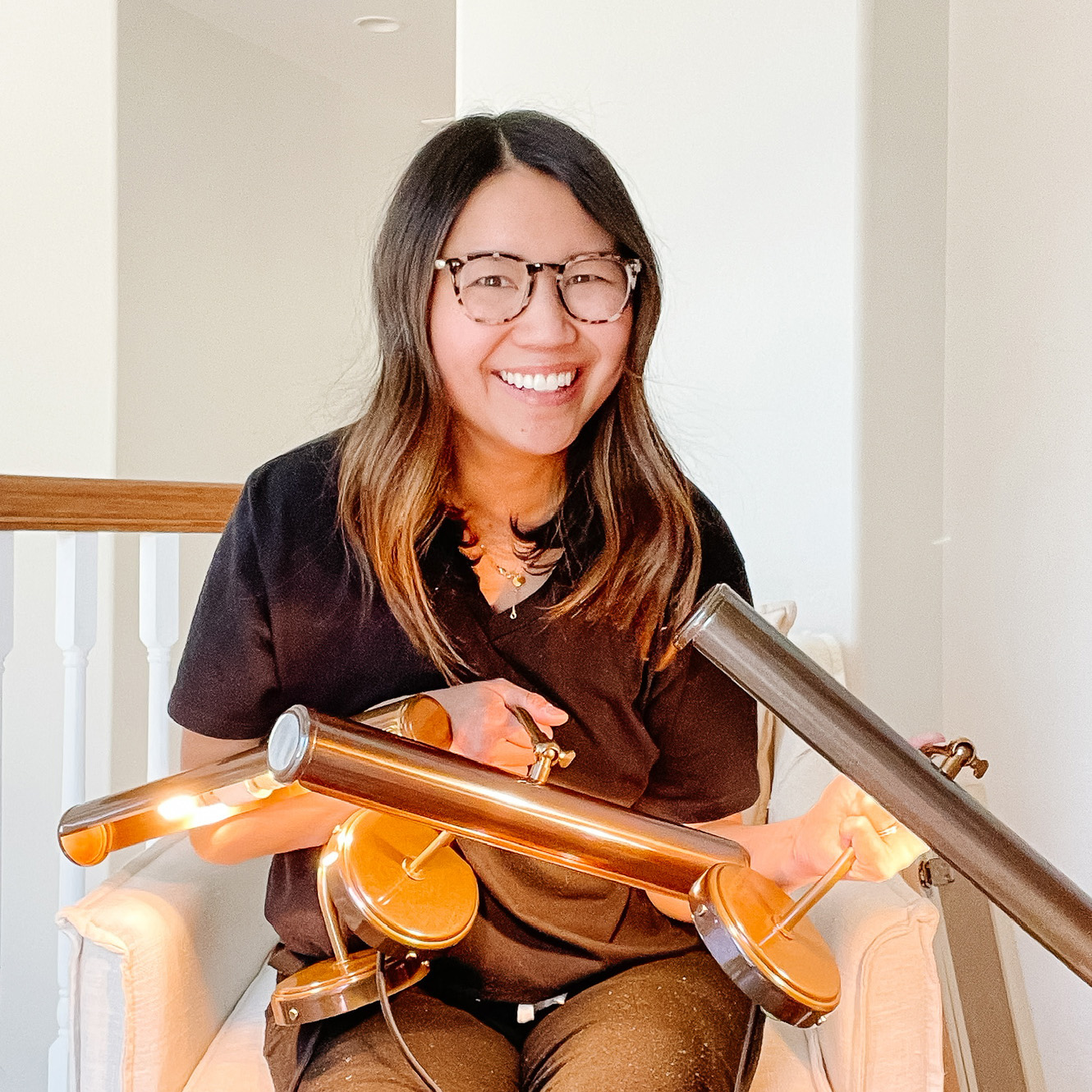 Hi, I'm Tiffany!
I'm so glad you're here. I hope you'll see this space as a source of inspiration and encouragement to take the first step in making your home a place you want to be, wherever that may be.
You can expect to find approachable DIY projects and tutorials, opinions on home design, and all the fun stuff that comes up in-between.
Our home is a place we want to share with friends and that includes you.