Only a month late, but I've finally finished the window seat bench for the One Room Challenge! I didn't do weekly posts but I do have my highlight saved on Instagram if you want to see more of the process.
I signed up as a guest participant at the very last minute with no plans: no mood boards, no collabs, no ideas other than I'm building a window seat.
I think sometimes that's easier for me because the design organically falls into place as we move along in the process. We've been talking about building a window seat here in our kitchen area for years and I'm so happy to make it happen.
Here's a look at where we started: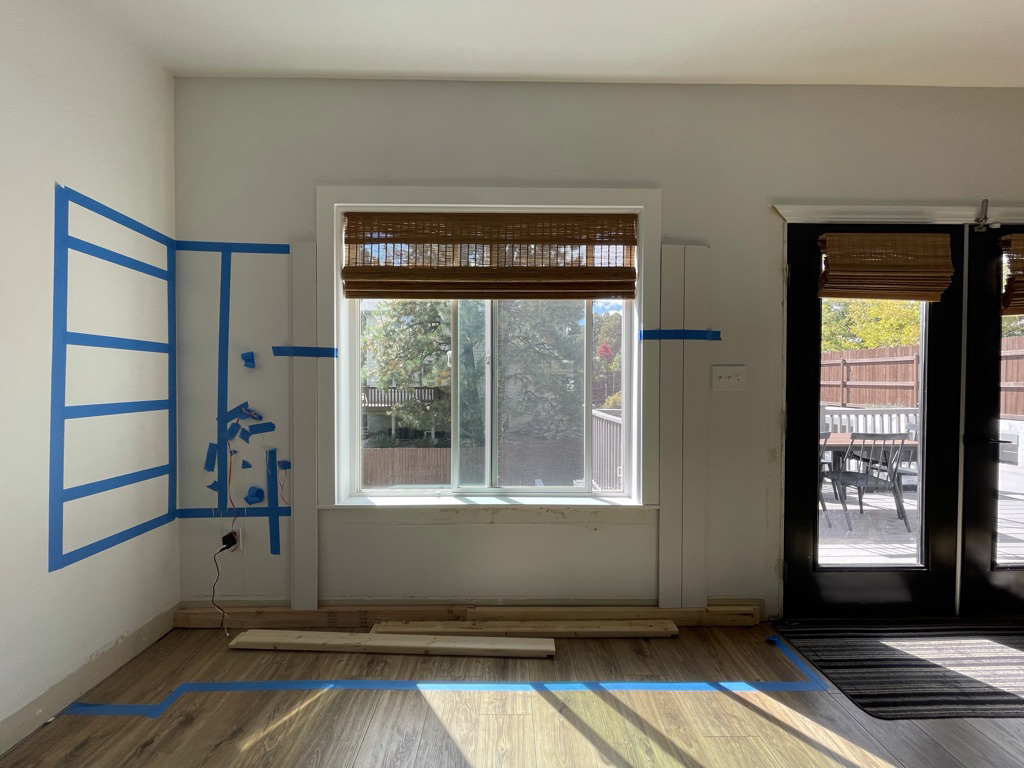 My goals for the space:
Add storage for function
Learn how to build a cabinet
Learn how to build a drawer
Some of the features that I included: hidden drawer inside the drawer, inset cabinetry (oooh this was hard!)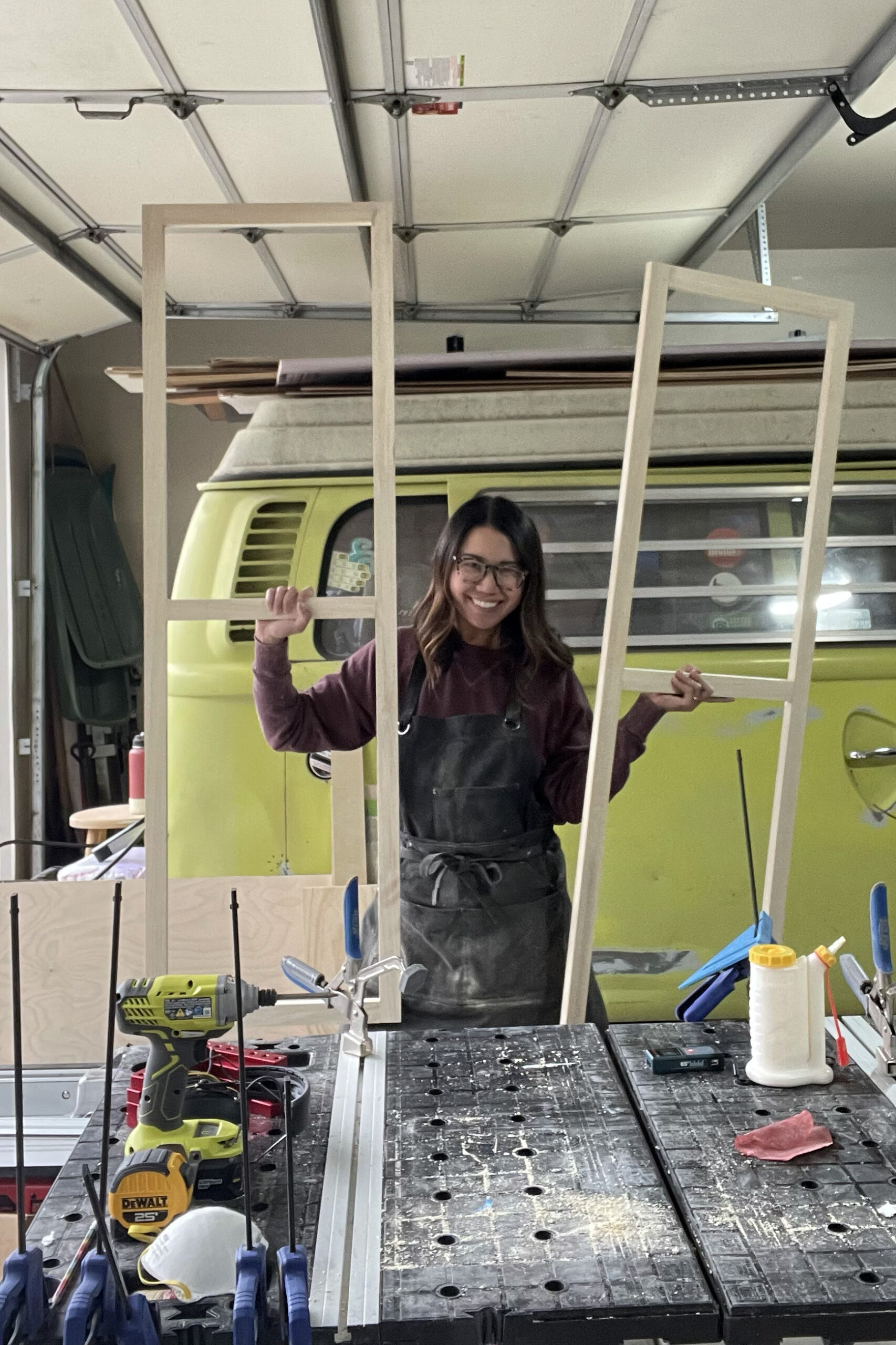 I built my first cabinet face frame!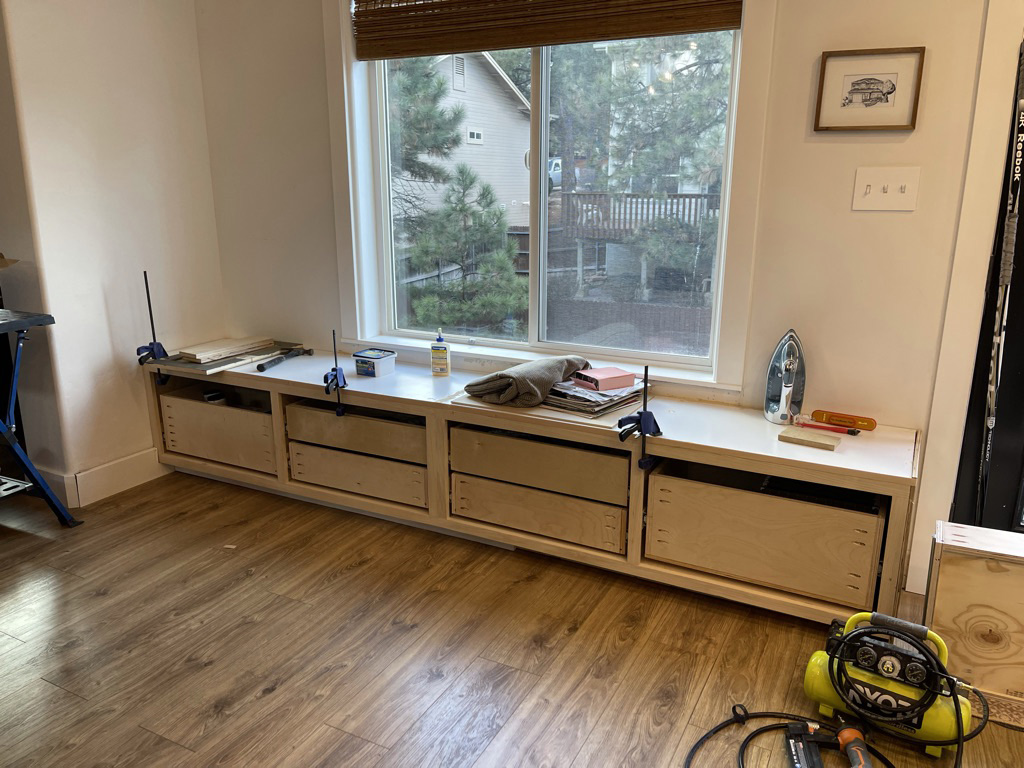 I decided to add a hidden drawer inside to double up on the storage options.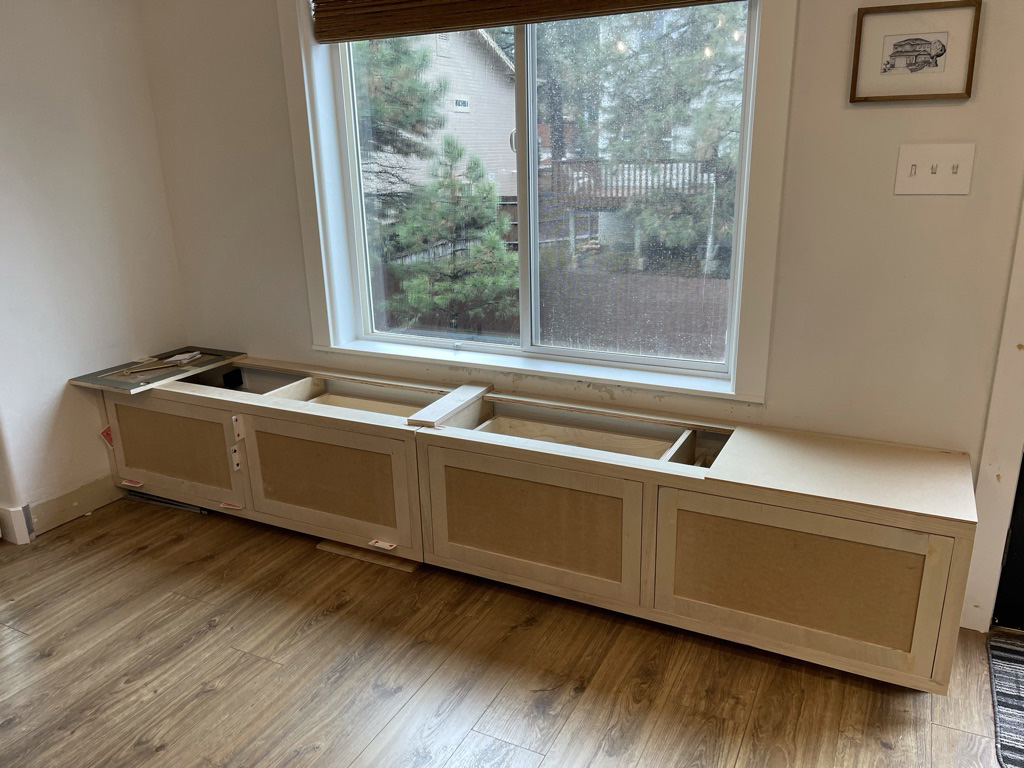 And here's what it looks like today: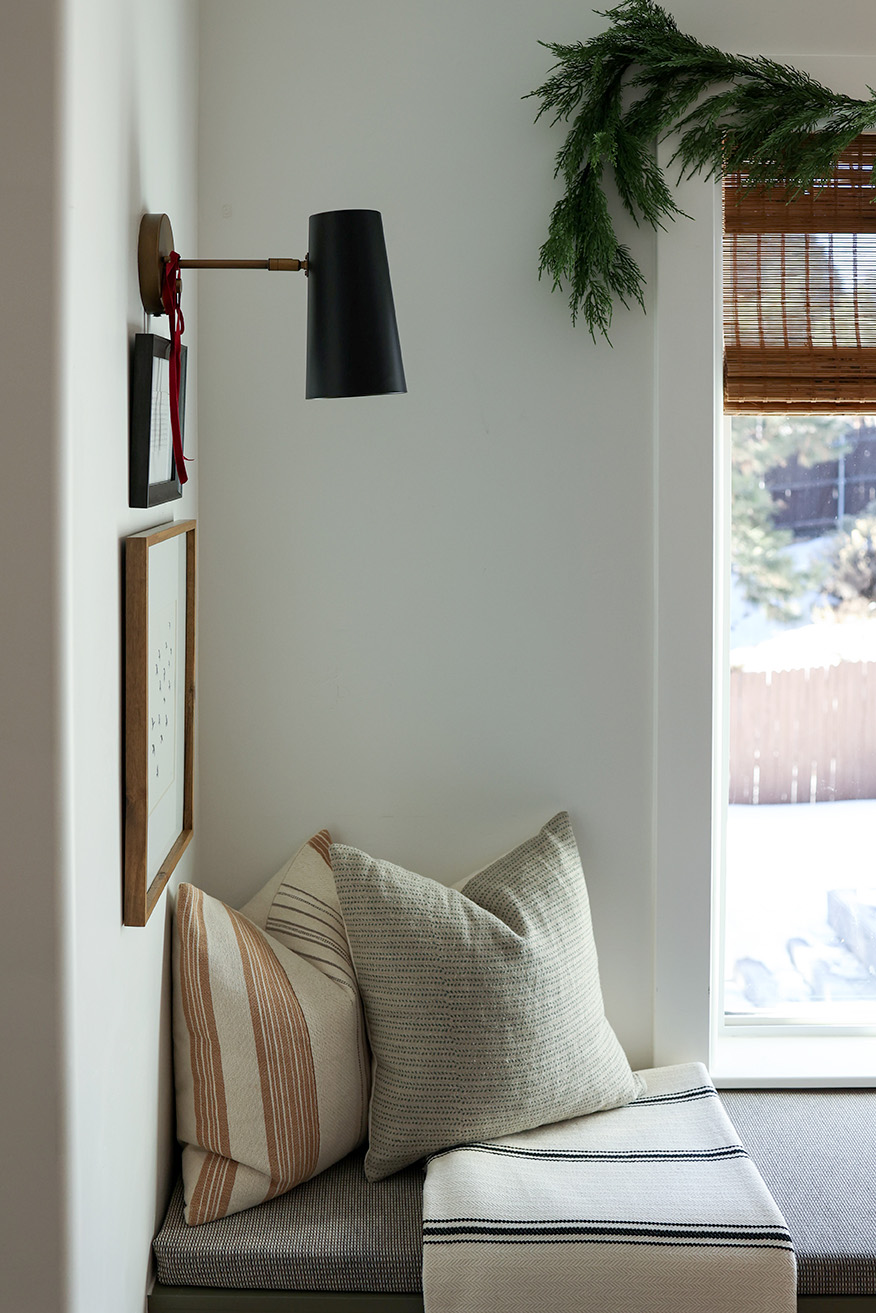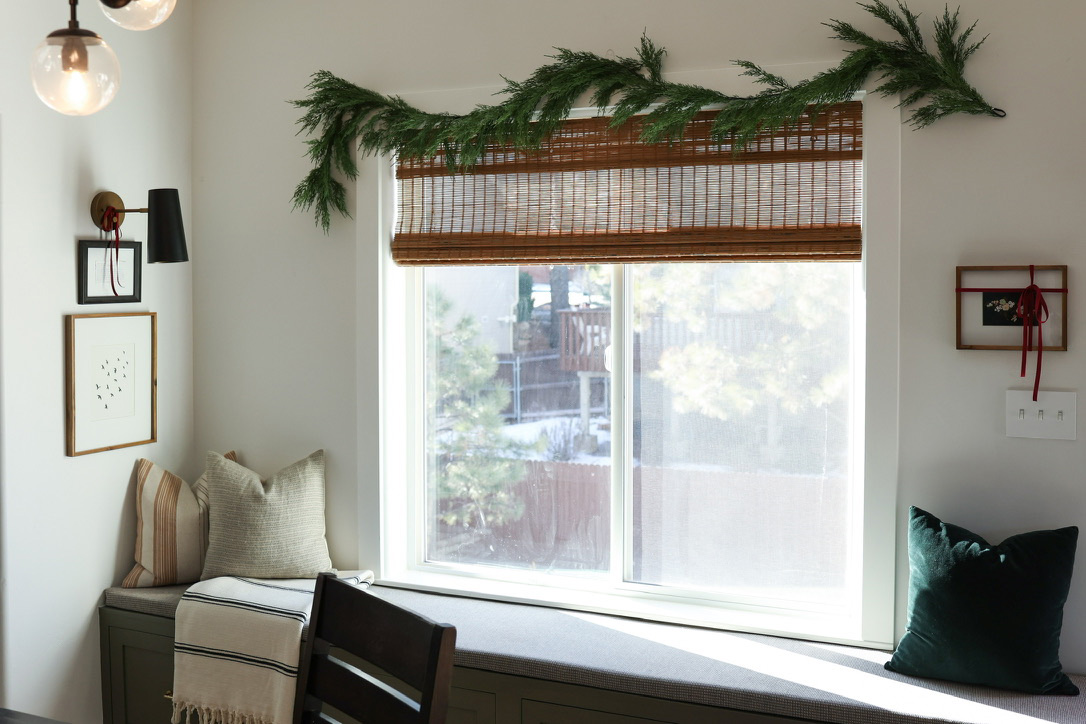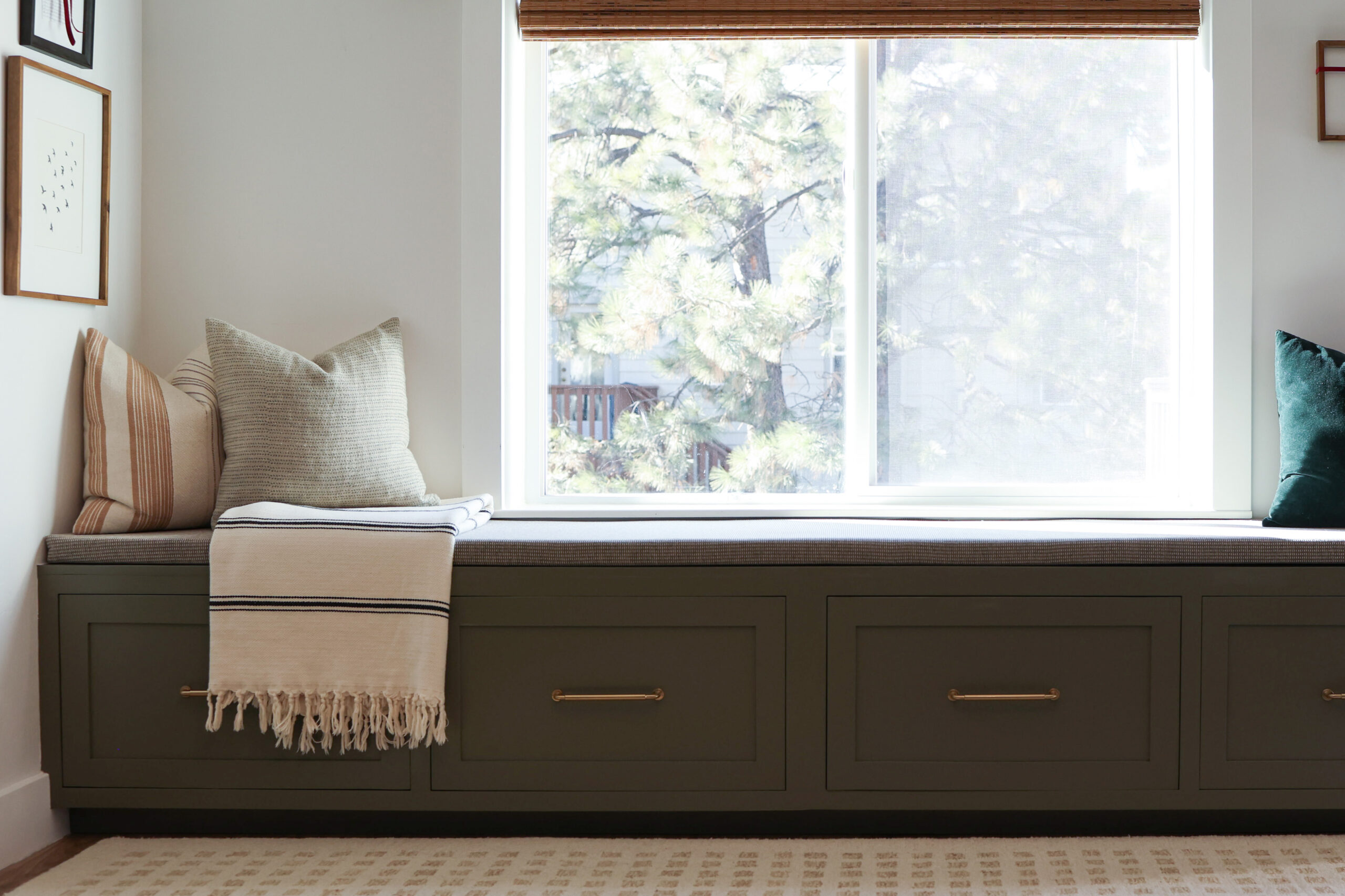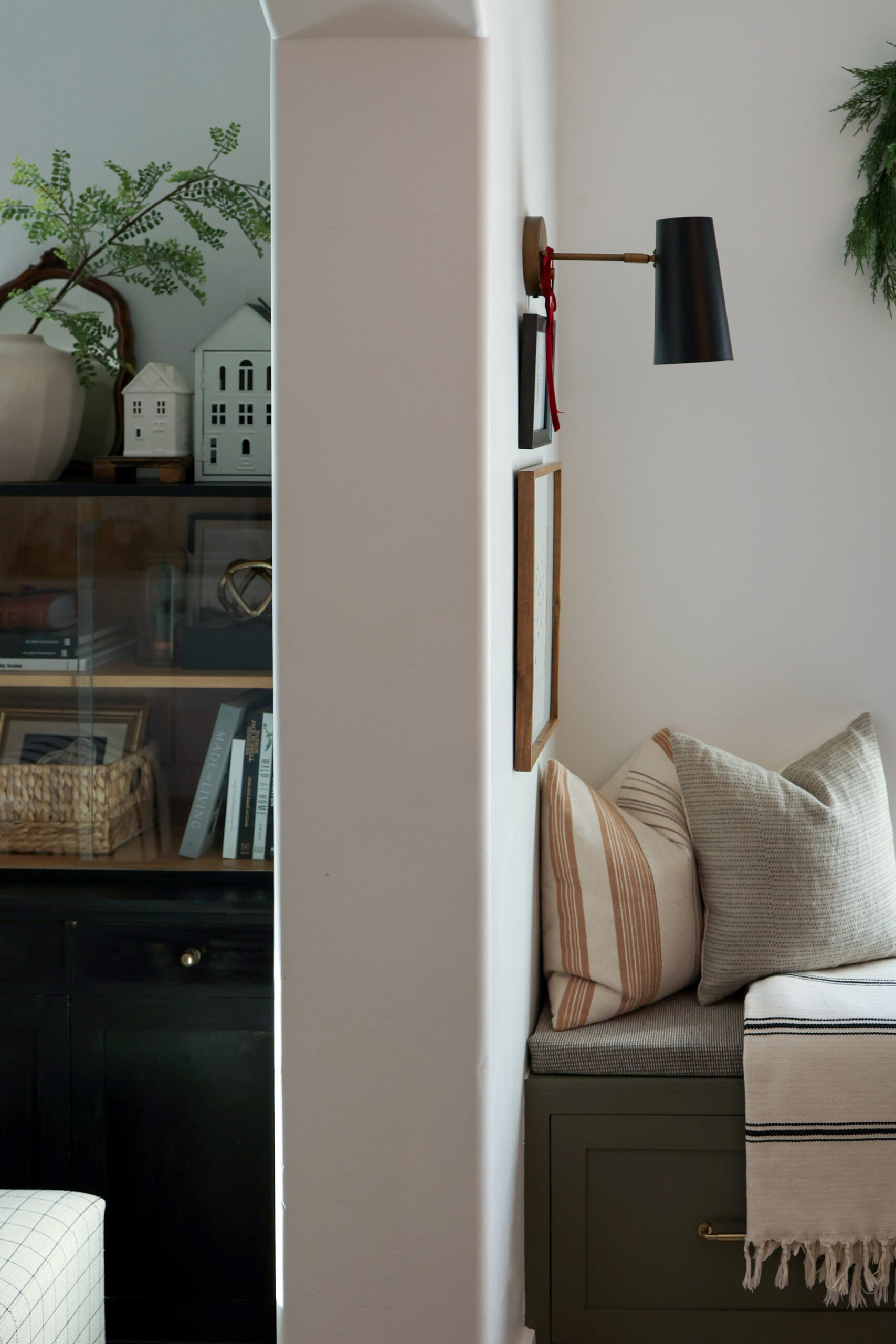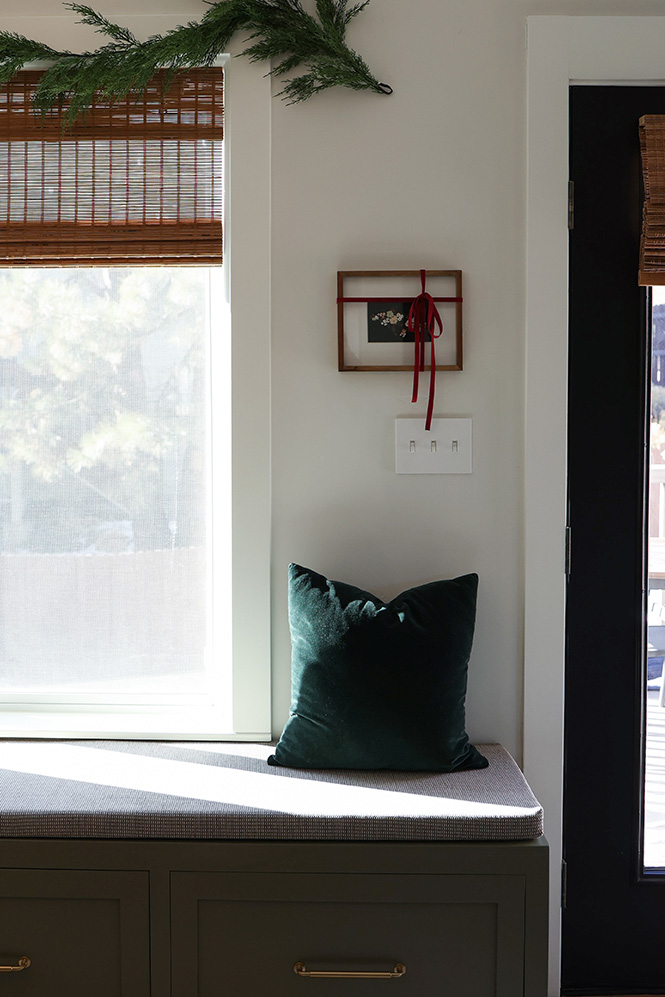 I also trimmed out our french doors, gave them a fresh coat of paint, and started thinking about how to integrate everything into the kitchen — projects for 2023.
I am in love with how it turned out. This project was really special because I built it entirely by myself — vision, plans, design, and math (ha!). I learned a lot in the process and have gained new skills and confidence to take to the next build!
It feels really good to end the year on this note and check this project off the the list.
Sources
Paint: Nieu Cabinet's Only Olive color matched (SW2851 Sage Green Light is the alternative)
Paint Sprayer: Graco (gifted)
Cushion: Made by my mom! 2″ foam and fabric from Joann
Shop the Post:

*Disclosure: This post may contain affiliate links. If you purchase a product, I may earn a small commission at no additional cost to you. Thank you for supporting my blog.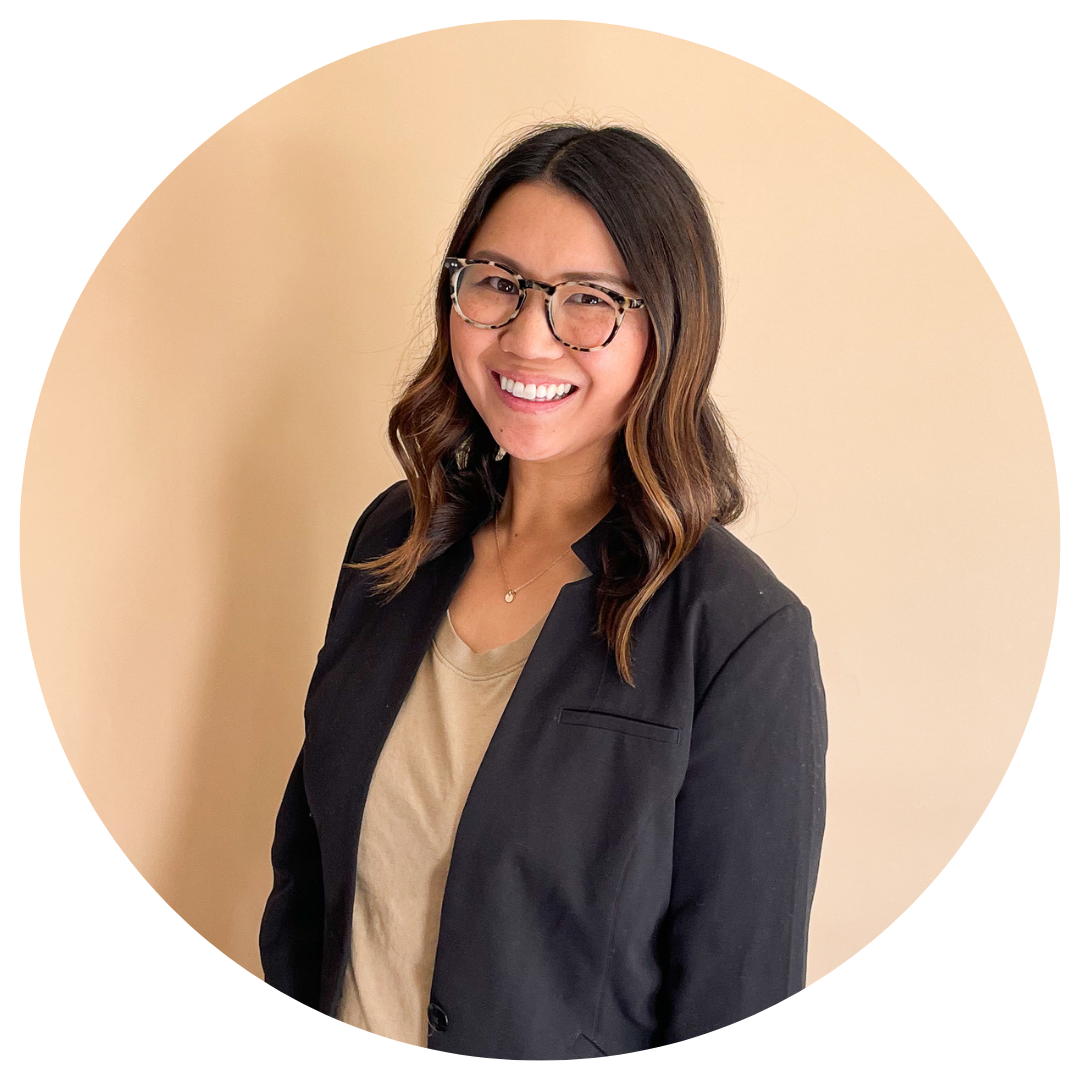 Hi, I'm Tiffany!
I'm so glad you're here. I hope you'll see this space as a source of inspiration and encouragement to take the first step in making your home a place you want to be, wherever that may be.
You can expect to find approachable DIY projects and tutorials, opinions on home design, and all the fun stuff that comes up in-between.
Our home is a place we want to share with friends and that includes you.